Twenty years ago, I was an underdog professional. A 30-something-year-old Latina woman (one of the few female electronic technicians at the time) who hadn't graduated from an Ivy League university and had failed her first certification exams. But I didn't let my 'not-so-stellar' background prevent me from what I considered to be successful: every day I feel like I'm an ordinary person with an extraordinary job. And that's because I work at Cisco!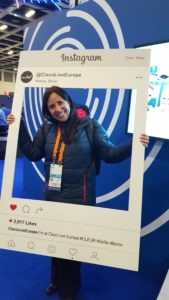 With my first 20 years working at Cisco (based out of our Sao Paulo, Brazil office) now a memory, I can tell you – it has been quite a ride seeing this 'little' tech company (back then we were about 20,000 employees) go from routers and switches to where we are today.
From first being introduced to the certification world (where I became a Certified Novell Engineer and Certified Novell Instructor, and began to learn of the Cisco certifications) to building a small lab with Cisco 2500 routers to study and practice for my CCIE Routing & Switching certification – each experience, whether good or bad, was a new learning and I was absolutely amazed in the potential I saw in all things Cisco. When I finally certified in CCIE Routing & Switching in 1999, that was the turning point to my career – and I landed a job at Cisco in our CCIE Lab in Brazil to serve Latin America.
It was the same year our 'bread and butter' products were routers and switches. Cisco had recently done another stock split, and the vision statement was "Change the way we work, live, play and learn."
At Cisco I proctored the CCIE Lab for many years, certified in CCIE Service Provider, took classes in project management, worked in many certification-related projects and became certified as a Project Management Professional from Project Management Institute (PMI).  Now I am, proudly, the exam program manager for the expert-level network design and architecture certifications in Learning@Cisco. In my time at Cisco, and throughout my career, I came to realize that my job (which happens to also be my passion) was about helping others grow in their careers and change their lives for the better through education and certification – just like that education and those certifications did for me.
To me, there isn't a better company to work for when you have any passion – but especially this passion. In my role, I see professionals flourish and grow as they go through the certification process.
But that's not the only reason I've chosen to stay at Cisco for the past 20 years.
Where could I work for a globally diverse team and be exposed to so many cultures? It's Cisco! The immediate team I work on is spread out across the globe – Belgium, Canada, Denmark, United Arab Emirates, United Kingdom and the United States. You can hear many different accents on our team meetings, and it's one of the many aspects that brings us together. This is only possible because Cisco has always been an advocate of inclusion and diversity – not to mention our collaboration technology!
Where could I be given the opportunity and the means to reinvent myself? It's Cisco! I started at Cisco in a technical role, but as I took project management courses and certified and worked as a PMP – I moved on to both project and program management roles. More recently, I was encouraged to make another move, to work as business operations manager.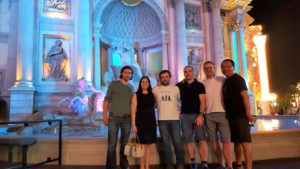 Where could I be given the opportunity to be me? It's Cisco! I'm someone who both takes the job and the task at hand very seriously, yet with humor and an infectious enthusiasm! I love to have fun at work, and making work fun is an integral part of who I am – being able to bring my true self to Cisco makes it that much more enjoyable!
Where could I have the privilege to work with so many smart and talented individuals on an ongoing basis? It's Cisco!  In order to keep the certification programs relevant, we engage with certified practitioners in the field to create and maintain the certification exams. They are always awesome, not only technically, but also as human beings! This, and being part of the CCDE community bring me the greatest joy!
Where could I witness innovation in the making? It's Cisco! It's been a long way from the routers and switches of 1999 to a portfolio that spans Cloud, Collaboration, Data Center, Enterprise Networking, IoT, Meraki, Security, Service Provider, and Software in 2019!
Where could I see principles I value in action? It's Cisco! These are the principles we live by: give your best, give your ego a day off, give something of yourself, take accountability, take difference to heart, take a bold step. I love working for a company with heart – making us a little less 'corporate' and a whole lot more 'human'!
Where could I see a company take a stand on important matters? It's Cisco! Inside and outside, Cisco takes bold steps to ensure the world is a better place with programs such Corporate Social Responsibility, and it starts from within by taking care of the workforce.
For me, you can see – there is only one answer – and that is Cisco!
Witnessing Cisco grow (hello to my 70,000+ fellow co-workers!) and being a part of the Cisco family has had a profound impact on me. Cisco has certainly been building a bridge for decades to make our world a better place, and I'm excited to see where the next 20 years takes us.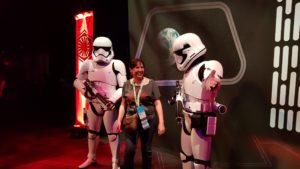 I want to leave you with this, the 3 things I've learned these past 20 years:
Everything that matters is worth working hard for.
Whether you are winning or losing, do it together.
It's never about you, but rather about others.
Want to join a company that encourages you to grow? We're hiring. Apply now.