Four months after I received my master's degree in piano performance from the University of Notre Dame, after attending on a full, talent-based scholarship – my life changed forever.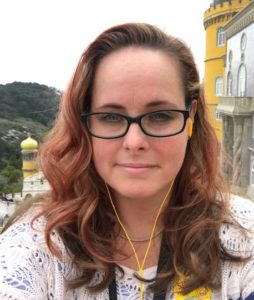 It was Thanksgiving, and on the final baste of the turkey dinner I was cooking for myself and my new husband – "it" – the moment that irreversibly changed my life – happened. The potholder slipped, and I instinctively reached out to grab the pan and keep it from dropping. My fingers landed directly on the piping hot metal that had been in our oven for over four hours. 
I ended up with second degree blisters and burns on two fingers of my right hand, which would later develop into eczema – a skin condition that would deteriorate my skin cells to such a degree that I still suffer from its effects to this day.  
Suddenly living in a world where I was in pain every day, depression set in. My relationship fell apart, and basic things I had previously taken for granted – like my mobility, movement, and personal well-being – would never be the same.
Notably, this ended my career as a professional musician before it even had a chance to really begin.
After a lifetime of working towards this goal, and being at the piano 5-6 hours every day during graduate school – I had lost my direction in life. What is a pianist without the use of her fingers? 
In just a few brief seconds on Thanksgiving Day – my life, my health, my marriage and my career aspirations were gone. 
Not knowing what to do next, and needing a job to pay my rent, I went to see a recruiter – and secured a position as an administrative assistant at a tech company. I spent the next 17 years in that field, five of which took place right here at Cisco. 
Six years ago, I decided it was time to try something new – and for the first time in my career, thanks to Cisco's dedication to career growth, I was able to make that transition in the same company! I had never before seen a company that was as motivated as Cisco is to help its employees change their career direction, to make moves to different teams and departments, and to encourage employees to try new fields.  Sound too good to be true? 
Well, you don't know Cisco then!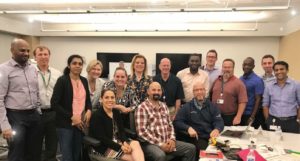 At the end of 2013, I joined a small team in HR that has since become our Customer Experience Academy (CXA). My team is an incredible group, and to give you some insight into the caliber of people on our team, the first manager I started working with was literally a rocket scientist. I was so far outside of my comfort zone for those first six months and doubted myself constantly – wondering if I should have ever changed career paths. But my manager didn't give up on me – he wanted me to succeed and knew I just had to find my passion.   
And soon thereafter, I did. 
My manager gave me a new assignment to develop a framework for rolling out and delivering global, in-person training cohorts for a new role at Cisco – the Solution Integration Architects. Something about this project sparked pulses of excitement through my veins. A month later, when I presented my initial proposal on how to coordinate, manage, budget and deliver the pilot cohort – I realized how much this task had changed me. I finally wanted to get out of bed every day and start working, because I was reinvigorated, refueled, and passionate again!  Just like I felt when I was on stage performing my music so many years ago.  
What I find most incredible about this scenario is that I never had a background in project management, finance, or global event planning – but I had life skills. What had made me such an incredible musician and accompanist is that I love working in teams, I had a need to create, a need to learn, and a need to develop – and I needed to do it (mostly) my way.   
Who would have guessed that 'my way' was completely aligned with the 'Cisco way'?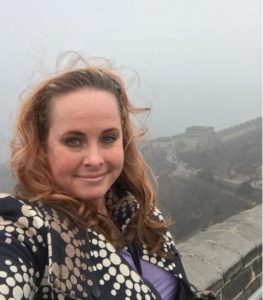 In the years that would follow, I have been directly responsible (with my team) for numerous classroom trainings that have offered learning and development opportunities for our next generation of leaders at Cisco. I have personally engaged with more than 970 Cisco colleagues, at all stages in their personal development, in over 54 cohorts around the world! In fact, I have very likely spent more time in Cisco offices around the globe than in my home-based office of San Jose, CA!  
I have walked on the Great Wall of China, seen the Vatican in Rome, listened to the music of Chopin performed live in a salon in Krakow, gone salsa dancing in Miami, taken a carriage ride in Brugge, suffered through winter weather in New Jersey, gotten trapped by hurricane weather in Dallas, climbed a pyramid in Mexico, overlooked Clarke Quay in Singapore, rode to the top of the Eiffel Tower in France, walked in the haunting space of the Auschwitz-Birkenau Memorial – and that is just the beginning of impactful, life-changing experiences I have shared all because of Cisco.   
I have experienced so many cultures, heard so many languages, learned about the world and have made friends around the globe. And I got to do all of this – and experience the thrill of this amazing career – in an environment that lifts up and empowers our colleagues around the world.   
Cisco took a chance on me, and I have grown in ways I could never have imagined. I have tried to pay it forward by sharing my best practices and my knowledge and experience with my team and others through mentoring, coaching, collaborating and connecting all of Cisco cross-functionally. 
And guess what?  I still wake up each morning excited to go to work.   
If that's not a dream job, I don't know what is. 
Ready to join our amazing teams? We're hiring. Apply now.
Want to read more about Claranne's story? Check out her LinkedIn post today!