I have always been a tech-geek, and as a Marvel fan – I've also always been someone who believes that one single person (or one ultimate, diverse team) can save the world. That's why I'm so passionate about cybersecurity and my modern-day heroes – Cisco's Cybersecurity Engineers!
Heroes comes in all shapes and sizes in the Marvel Universe, but this is not always the case in technology where our industry can be very male-dominated. This is also true for cybersecurity. As a leader in this space, I've tried to understand all the reasons to as why this could be, and concluded that this is primarily because there are three general thoughts when it comes to cybersecurity:
"Cybersecurity is cool!"
"Cybersecurity is too detail orientated or boring."
"Cybersecurity isn't for me – I could never do that!"
Well, at Cisco – only one of those three are true! Cybersecurity is cool – and I know some incredible women who are rocking the space!
Meet 4 of My Cisco Cybersecurity Superheroes and #WomenInTech:
Name: Kyu Lee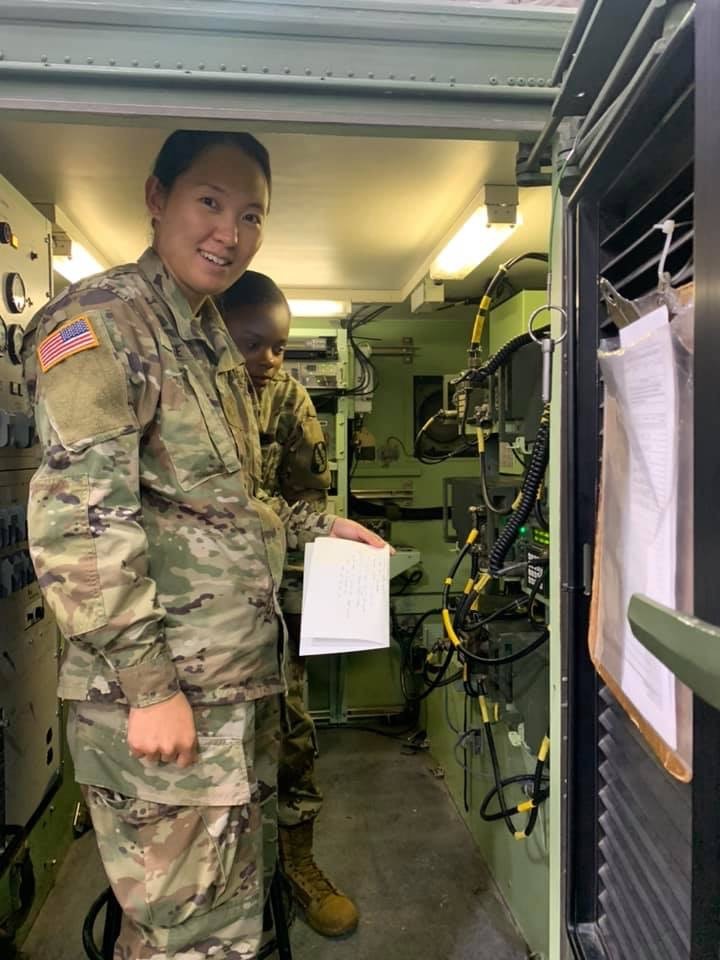 Title: Cybersecurity Systems Engineer
Location: North Carolina
Kyu, who immigrated from South Korea to the United States while in high school, is an Electrical Engineer by graduation, as well as a United States Army officer. She says she loves the "challenge and curiosity" of being in each of these fields, and even joined the Army so that she could see what she was capable of physically and mentally.
She says, "I was an introvert who was, prior to joining the military, afraid of speaking in public, making mistakes, and leading people. Here I am today, leading twenty soldiers as a Platoon Leader, accepting risks, and writing my story to inspire women in technology!"
Kyu's cybersecurity story is not much different from her Army story. In college, she was never truly confident in her skills and never dreamed of working for a Fortune 500 company like Cisco. She started at Cisco as a Network Engineering Intern where she met incredible mentors who saw her potential.
By the time graduation came around, she was offered multiple roles, but decided to start her career as a cybersecurity analyst as she knew there was a high demand for job in information technology. She immediately fell in love with cybersecurity and its ever-changing landscape, saying, "It forces me to learn new things every day."
Kyu's Career Advice: Did I know that I want to be a cybersecurity solutions architect since the beginning of my career? The answer is no. It is easy to define what you can and cannot do. The truth is that you never know what you are capable of until you try it and get yourself out of your comfort zone. There is no limit to how much you can learn and perform. It is your determination and dedication that leads you to a success. Accept and Enjoy the challenge!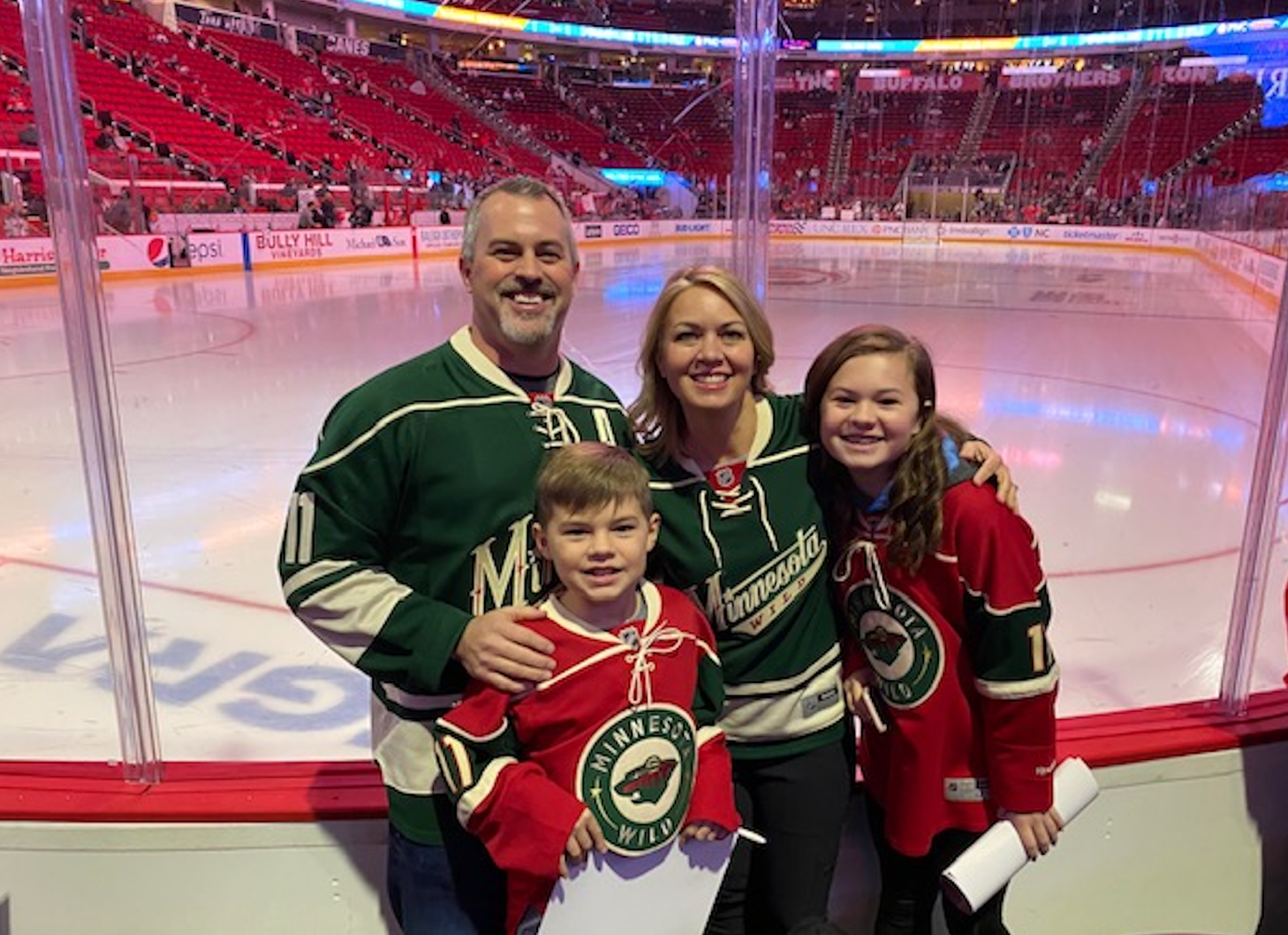 Name: Shelly Blackburn
Title: Vice President, Global Cyber Security Systems Engineering
Location: North Carolina
 Shelly just completed her first year as Head of Cisco's Global Security Systems Engineering team and is a mom of two! She's a bold woman who was passionate about Criminal Justice and even became a prison guard – that's where her story starts.
While studying Criminal Justice at Minnesota State University, she had a chance to witness the criminal mindset as a prison guard – of course, this was incredibly challenging work and she thought a touch of technology might help. Enter: video conferencing systems that would support the environment Shelly was working in – which inspired her to move into studying engineering while earning her Masters in telecommunications.
Shelly joined Cisco as a Collaboration Engineer and has held many roles in her time with the company to include:  strategy & planning, engineering leadership, and partner business leadership – before promoting to her current role.
Even though she was nervous and not sure she was completely prepared for the new role, she knew she had done things "differently" than all the others – "What's the worst that could happen?" She accepted the challenge after realizing she could bring a different mindset to the table while re-inventing her career.
Shelly's Career Advice: Don't close the door before you open and look to see what's inside.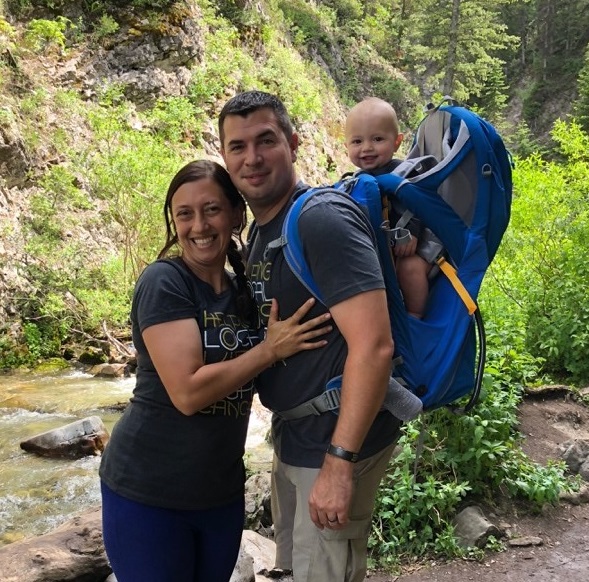 Name: Chantel Strickland
Title: Cybersecurity Systems Engineer
Location: South Carolina
Chantel followed up her time with the United States Army in a civilian duty role for the Department of Defense. Naturally, security is a major concern for the Department of Defense networks and over time, she gravitated towards this specialization.  What she found was that security offers a place for any kind of technology interests and talents – from coding to network engineering. After having multiple roles in Infosec, she knew it was time to broaden her horizons.
Additionally, as a wife and mother of four children, Chantel also wanted to find a way to balance her career aspirations with her roles as mom and wife – which led her to Cisco!
She loves her current role as a Cybersecurity Systems Engineer and said, "Working at Cisco gives me the benefit of flexible work and being there for my family when they need me.
Chantel's Career Advice: Introducing my children to things like online security and coding at a young age has exponentially expanded their minds and mine. Not only does this career specially equip me for the world that my children are about to compete in, it's provided me with a special bond that only we share. It blows my mind that they will be able to work a skilled job while they're in college. I would love to see one of them follow me in my career, but I know that these skills will also set them apart in anything that they choose to do – I'm no longer doing this for me. Now I'm doing it for them.
Name: Pujita Patni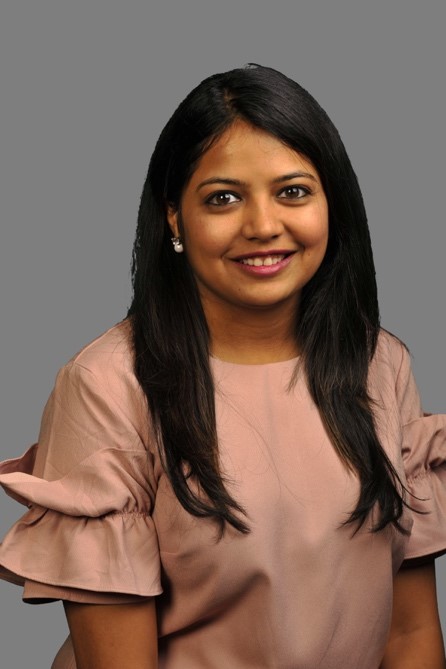 Title: Cyber Security Systems Engineer
Location: North Carolina
Not only is Pujita is a rock star engineer who is CCIE Security certified and holds a Masters in Cybersecurity from Carnegie Mellon University – but more importantly, she's the mom of our little Mia who joined us a couple of months ago. Both Pujita and Mia enjoyed Cisco's Child Bonding benefit and spent 13 weeks together as they adjusted to this 'new life'.
Along with her passion for Cybersecurity, she says many factors excite her about coming to work every day, "Cisco offers a collaborative workplace, one that's inclusive and diverse. Not to mention, we are very dedicated to giving back – Cisco even gives us 5 days every year to give back to organizations we care about, separate of our paid time off! It's no wonder that we were recently ranked the #1 World's Best Workplace!"
For Pujita, the thrill of building systems to protect data, face new challenges daily, and staying up-to-date with an ever-changing threat landscape keeps her highly motivated. It's this reason that she was determined to earn her CCIE in Security as well as obtain her Masters – all achievements her Cisco leaders supported!
"Their support and the flexible work hours gave me time to pursue my dreams," she says.
Pujita's Career Advice: It's true, if you find your passion – it is no longer considered work!
My hope is that in introducing you to some of my Cisco Cybersecurity #WomeInTech Heroes – you will be inspired to join us one day too!
What are you waiting for? We're hiring. Apply now!