My love story with Cisco began as a young girl in Greenville, SC where I could often be found begging my dad to take me with him to work – at the Cisco offices, which I thought were the coolest offices on the planet (and I wasn't wrong). Cubicles, heavy machinery, and a fridge full of every soda imaginable – some kids had Disney World, I had Cisco.
Back then, I was inspired by the latest, greatest, and hottest piece of technology: the Xerox machine. Okay, okay – so it was hardly the hottest piece of tech, but to a 5-year-old with big dreams – this Xerox machine was what I had to work with. One day, during a particularly amazing streak of brilliance, I decided to make copies of my whole body, tape them together, and hang "Cisco Girl" in a neighboring cubicle. Occasionally, Cisco Girl would make her way to an unsuspecting engineer's cubicle for just the right fright, luckily the engineers could also read and understand the body schematics. It seemed to be a win-win for us all.
There was simply nothing cooler to me than getting to tag along with my Dad to the office for a day. Even at such a young age, I knew he was the most hard-working and dedicated family man – and I had every aspiration to be just like him when I grew up.
Now at 26-years-old, still, getting to Cisco wasn't as easy as you might think. Yes, I grew up here, but landing my dream job at Cisco was still one of the most rewarding challenges of my life!
While in college at Clemson University, I studied Business with an emphasis in Information Systems. I did everything I could to become knowledgeable on all things Cisco, like taking an internship at ScanSource so that I could learn about the Distribution side of things! From there, I shifted from the Cisco obsessed ScanSource intern to the Cisco CSA (Commercial Sales Associate) tasked with spreading my Cisco obsession to all at ScanSource. I loved this role and felt like I was really immersed in every aspect of Cisco.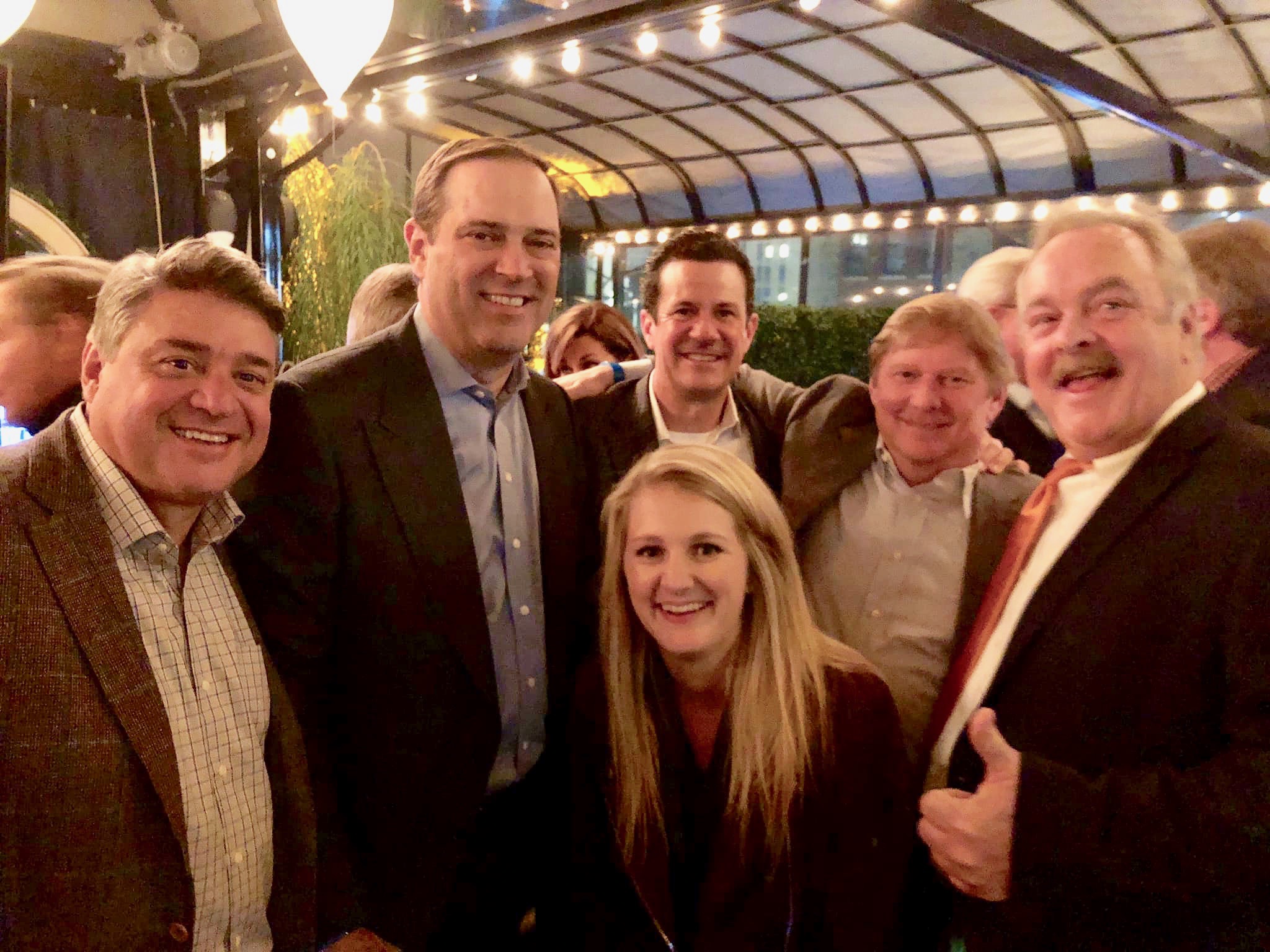 Every day was a step towards my aspirations of getting in the Cisco Sales Associate Program (CSAP) in Raleigh. I knew after that I'd be on my way to becoming a Cisco Account Manager! Unfortunately, year after year, my hopes were crushed as I took home rejection letter upon rejection letter from the program. Still, I didn't let this discourage me.
Instead of rejection, I saw this as an opportunity to learn, self-train, and grow so that I could find another route into making my dreams come true!
The perfect opportunity for me arose when the TBM (Territory Business Manager) role opened in New York City. It fulfilled all my hopes – to sit alongside the Commercial Territory teams and churn business development leads into actual sales! After mastering the TBM role, my management team supported my ultimate quest into a Quota-carrying role as GTAM (Geo Territory Account Manager) where I worked with SMB customers to transform their technology solutions! I've since transitioned from carrying over 2,500 SMB customers to a new challenge of managing one large customer as a GAM (Global Account Manager) in the financial services sector.
It took a lot of dedication and hard work, but I'm so excited to have finally landed my dream job at Cisco!
Choosing Cisco for my career was an easy one for me. As other kids in my classes growing up proclaimed that they wanted to be doctors or firefighters, I confidently told them that I wanted to be the CEO of Cisco someday. To me, joining Cisco was the equivalent of joining the family business. Even saying that, I realize it is so much more than just a workplace – to me, Cisco is my family.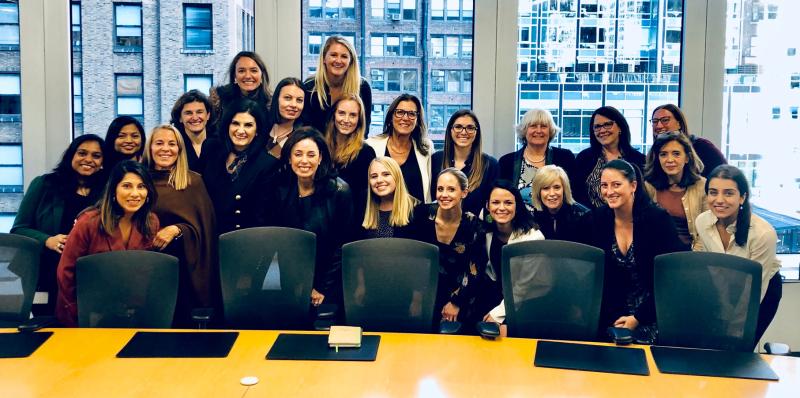 It's a place that allows me to have a 'family reunion' each year with my dad in Las Vegas, NV during Cisco IMPACT (our global sales conference) – where we celebrate each other's success amongst our closest friends. Much of that success started with him many years ago, and I am proud to 'carry the torch.'
It's also a place that inspires me to continue to grow, from "Cisco Girl" to Cisco #WomanInTech – I am constantly reminded of how powerful and supportive Cisco is in both little day-to-day ways and big moments. Recently, Gerri Elliott, our Chief Sales and Marketing Officer, and Fran Katsoudas, our Chief People Officer, visited the New York City offices where we were able to hear their perspectives on leadership, culture, and what's made Cisco the #1 World's Best Workplace.
Did I need another reason to reinvigorate my passion for Cisco? Probably not, but I already know my list is endless and I'm energized in knowing how much growth is out there for us.
I wake up each morning and am grateful for the opportunity to be a Cisco employee. At Cisco, I am surrounded by the kindest and brightest people in the industry. And I feel like I am one of the luckiest people on earth, because I get to channel my lifelong passion for Cisco into a vision that now benefits my customers.
Cisco still stands for everything I've ever admired and adored as a kid. It is the place I go for support, mentorship, personal and technical growth, and encouragement. The employees and our families are truly at the heart of Cisco.
I've inherited my father's love of Cisco, and I hope that one day I can pass down the same passion to my family. Although my badge might say "5 Year Anniversary" – this "Cisco Girl" is proudly celebrating her 23rd Ciscoversary.
Want to join our incredible teams? We're hiring! Apply now.