This post is the second in a three-part series. Read the first post about the benefits of SD-WAN here.
Today, many businesses are shifting from a centralized infrastructure to decentralized applications that run in many clouds. The workload is also shifting from the corporate data center to the edge to access a multicloud environment more efficiently. When you combine the increasing number of users, devices, and locations that need access to cloud applications, you end up with overwhelming IT complexity.
Cisco SD-WAN is a wide area network (WAN) that extends the principles of software-defined networking (SDN) into the WAN. This secure, cloud-scale architecture is designed to meet the complex needs of modern wide area networks and includes:
A predictable application experience that can help improve user productivity by optimizing cloud and   on-premises application performance with real-time analytics, visibility, and control.
 Security to help protect users, devices, and applications that quickly deploys embedded or cloud security and threat intelligence.
Simplicity at enterprise scale with a single user interface to make it easy to deploy SD-WAN and security while maintaining policy across thousands of sites.
End-to-end visibility with Cisco vManage, which can quickly establish an overlay fabric to connect data centers, branches, campuses, and colocation facilities.
Optional vAnalytics, which identifies connectivity and contextual issues to determine optimal paths for users to get to their destination, regardless of their connectivity.
Cisco SD-WAN includes application-aware routing and application-aware policies that allow real-time policy enforcement for cloud and on-premises solutions. A recent survey showed that many IT organizations were able to bring unplanned outages down by 82% and their software updates now take 51% less time with Cisco SD-WAN.¹
Cisco SD-WAN solutions can help you decrease costs, increase profitability, improve operational efficiencies, provide better performance and integrate security. In a single overlay that extends to data center, cloud, and branch locations, Cisco SD-WAN optimizes software-as-a-service (SaaS) performance for Office 365, Salesforce, and other cloud-based applications. It also delivers seamless connectivity to the public cloud to simplify workflows for Amazon Web Services (AWS), and Azure.
Cisco Delivers a Secure, Intelligent Platform for Multicloud Access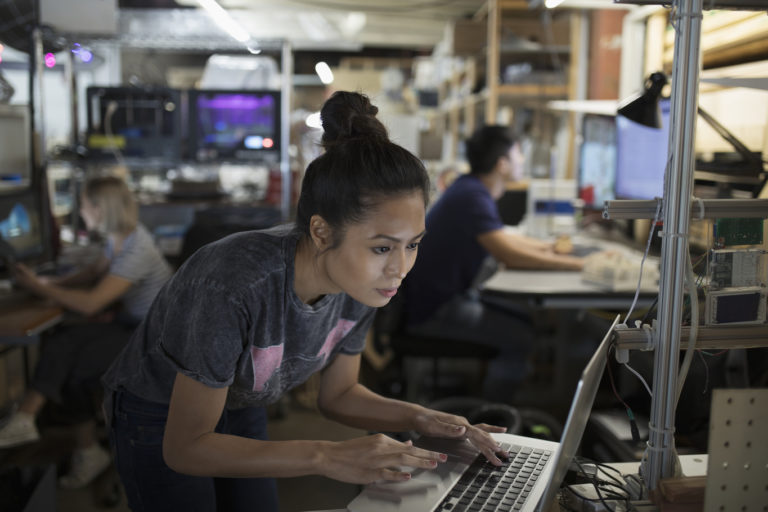 In a multicloud environment, access from distributed branches can lead to challenges such as network management costs and complexity. For example, to deploy or maintain solutions at each branch, you may need to dispatch technicians. Having separate solutions and services at each branch can reduce security, and the geographic distance to many cloud applications can result in suboptimal performance.
Cisco SD-WAN helps you solve these challenges by consolidating regional branch locations into a co-location facility. With the Cisco SD-WAN Cloud onRamp for Colocation solution, you can:
Aggregate your network services for SD-WAN or traditional routing by connecting branch offices to key regional locations and colocations
Deploy secure virtualized network services automatically in minutes, on demand, with centralized policy management
Maintain SLAs and improve user experiences because of proximity to multiple clouds
Reduce transport costs by connecting to multiple clouds and colocation centers
Decrease the need for trained IT professionals at each branch site without sacrificing security
With Cisco SD-WAN, enterprises can choose to deploy and manage Cisco SD-WAN themselves or work with any of our service provider partners who offer Cisco SD-WAN as a managed service.
Managed SD-WAN
With a managed SD-WAN solution, the service provider monitors and maintains the SD-WAN solution for you. The biggest benefit of managed services is that instead of spending time managing the SD-WAN connectivity, your IT resources are freed to perform other important tasks. By taking the managed service approach, you can:
Take advantage of the expertise the service provider has in implementing and managing the SD-WAN infrastructure
 Recover the time your IT staff spends on running the business, so they can spend more time implementing IT strategy
Potentially shift to an OpEx model from a purely CapEx model
Learn More
Cisco SD-WAN provides agility, enhanced user experiences, and advanced threat protection. And you save time and get the business benefits faster. You can quickly, easily, and cost-effectively develop and deliver improved application experiences to your customers.
---
Notes
1. Business Value of Cisco SD-WAN Solutions: Studying the Results of Deployed Organizations, IDC, April 2019.