What distinguishes a good partnership? It always sets new impulses, uses the mutual strengths and synergies for mutual success, recognises the most important trends in order to be able to react to corresponding customer needs at an early stage.
Fiscal year 2019 – joint growth above average
The recognition of mutual strengths and the use of synergies provide the impetus to provide customers with the necessary competitive advantage.  And this is also how the successes of the long-standing partnership can be seen:  In the last Cisco fiscal year, the joint growth in partnership was well above Cisco's market growth in Germany. This makes T-Systems one of the fastest growing Cisco partners, while Cisco is a partner with the highest strategic relevance for T-Systems'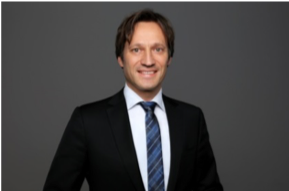 enterprise segment. The basis for this success is the broad, joint portfolio. Whether Collaboration, SD-WAN, SD-LAN, Security, Multicloud/Datacenter – Cisco Software & Hardware Components and T-Systems Managed Services & Software complement each other perfectly.
"Our strong partnership brings customers real added value for their daily business," says Uwe Peter, Managing Director of Cisco Germany. "The joint solutions in the multi-cloud area are excellent examples of this success. Together, T-Systems and Cisco have the expertise to offer and link IT infrastructure of the highest quality both at the end customer's premises and in the cloud. Depending on what the customer needs".
Cisco honors T-Systems as "Global Enterprise Partner of the Year"
T-Systems also received appreciation and recognition as a strong partner at
this year's Cisco Partner Summit in November in Las Vegas.  T-Systems was awarded as "Global Enterprise Partner of the Year".
The award is another milestone in the 22-year partnership between T Systems/Deutsche Telekom and Cisco.
In terms of business know-how and the global availability of services and solutions, T-Systems is unique in the Cisco partner landscape, according to the Cisco jury. With its expertise in areas such as Connected Car, 5G, Edge Computing and AI, T-Systems makes an essential contribution to the digital transformation of our joint customers.
Coupled with Cisco's leading network and communications technologies, T-Systems' industry expertise creates a sustainable basis of trust for customer.
Always focusing on the customer's needs
Digital change has many facets and each customer has its own individual requirements. T-Systems and Cisco support customers in implementing their digitization strategy along the entire value chain.
Whether it's the introduction of new digital services, process automation in manufacturing or faster communication and cross-location exchange, the customer benefits from the synergies and the competence network of both companies in countless customer projects from all industry segments. Consistent support and sustainability in implementation are key success factors and pay off for the customer's business. Particular attention is paid to digitization initiatives in the areas of multicloud, IoT and artificial intelligence. To this end, the joint portfolio is being continuously expanded and improved. The existing partnership and market entry programs help to provide the customer with the best possible solution.
"Cisco and T-Systems have developed their joint business over the years. This pays off:  T-Systems together with Cisco offers added value that is unmatched in the industry. Industrial competence and technological strength, as well as innovation speed ensure in this partnership that together we can optimally support our customers in their digital transformation", says François Fleutiaux, Chief Commercial Officer T-Systems.
Telekom Security, because security has long been a common focus
At almost the same time, both companies massively expanded their security areas a few years ago and each introduced common portfolio elements. The result: T-Systems and Cisco solutions that seamlessly protect joint customers in their digital transformation. The findings of the Telekom Threat Library – a database with more than 20 million entries on viruses, malware, APT attacks and zero-day exploits – are also incorporated. The Telekom Threat Library is complemented by Cisco Talos, one of the world's largest threat intelligence teams, which regularly publishes threat analyses and tools. The Cyber Defense Power of both partners is a particularly strong argument for T-Systems and Cisco – customers should know that they are getting the strongest end-to-end security solutions available today, which means they can rely on a holistic and integrated security approach that provides comprehensive protection for their entire network, data center, cloud and all endpoints.
Excellent prospects for the future – for all of us
Cisco and T-Systems will continue to expand their cooperation in the future.  Particular attention will be paid to future technologies such as 5G, autonomous driving and campus networks, which are to be successively included in the new joint portfolio.
The firmly established partnership between Cisco and T-Systems guarantees companies a high level of investment security and double expertise: the ideal network infrastructure and T-Systems' system integration expertise combined with the latest network and communications technologies from Cisco.
Interested in our products and solutions? Your T-Systems Partner Management Team is always available to answer your questions!
Learn more about the T-Systems/Cisco partnership.
The T-Systems and Cisco partnership in figures
Partnership since 1997
Cisco Gold Partner in Germany, Hungary and Spain
Always at the forefront of Cisco awards
+4,000 Cisco certified employees in Germany, worldwide +7,500
1,300 professional specialists with special technical certifications
Joint solution development and market access initiatives
Regular sales enablement initiatives to build up/expand competencies