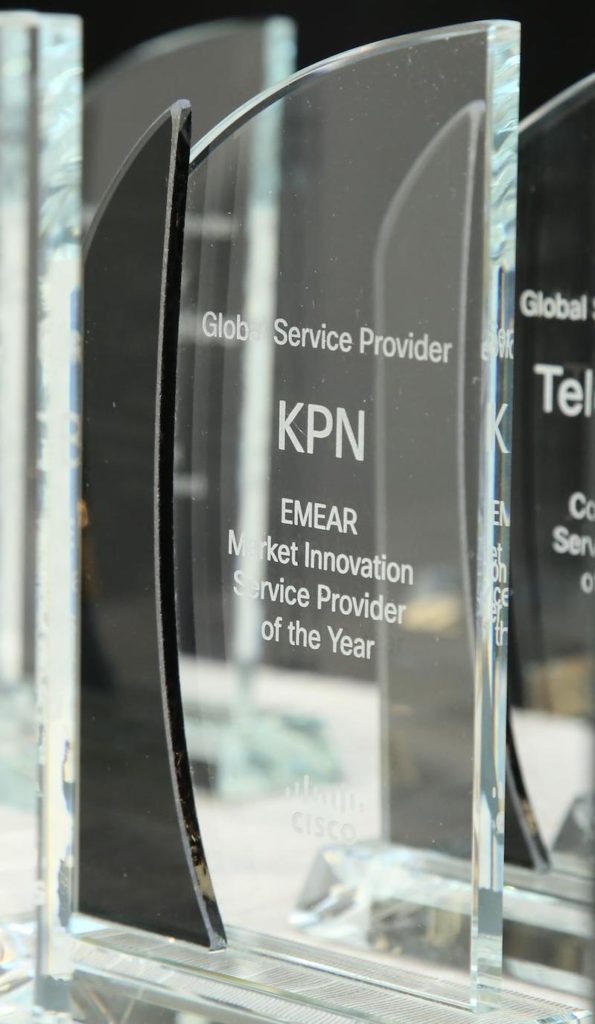 You may have seen at the recent Cisco Partner Summit early November that KPN picked up two awards: EMEAR Innovation Partner of the Year and the Netherlands Public Sector Partner of the Year. As a leading supplier of telecommunications and IT solutions in the Netherlands, KPN is paving the way for innovation for both home and business users and offers telecom providers access to its widely branched networks. The company has worked with Cisco using Business Collaboration Solutions to create the largest platform in the Netherlands, and we wanted to find out some of the secrets to their success and what they're doing to set the company apart. The platform has been built on Cisco Hyperconverged Infrastructure and  Service Provider Networking Infrastructure which benefits from simplification at scale, multi-dimensional programmability, built-in trust and flexible consumption.
Flexible Solutions
KPN provides services that range from fixed and mobile telephony and internet to various end-to-end solutions in the field of infrastructure, workplace management, security, the cloud, data networks and data centers. KPN has introduced the KPN EEN SME portfolio which is an all in on solution offering a flexible contract that includes internet, fixed calls, and mobile in a single package. This is a big step forward to helping business users in Netherlands be more in control and efficient.  In fact, this solution recently won the MKB 2019 Proof Award, which highlights the products and services that are most suitable for SMEs.
Whether companies have one employee or 150, they can combine the different products and services into a package that best suits their organization. KPN has worked to stay at the forefront of technology and invested in simplifying its products and platforms. Businesses have the flexibility to customize their products, which can help them work smarter and improve efficiency and productivity.
The KPN Partner Ecosystem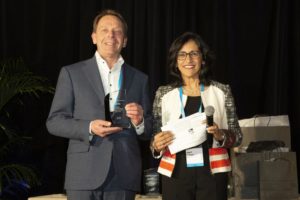 KPN works with 1500 partners and resellers that sell KPN-branded and white-label products. The partners work directly with SMEs to ensure that they receive the right solution for their specific situation. After the sale, partners will provide training and tutorials to the SMEs the make sure they are getting the most from the solutions.
KPN also offers automation and single-touch provisioning to make it easier to get products and services to their customers. The company has worked to digitize processes for both partners and end users with a service provisioning portal. Customers can easily increase or decrease services. For example, when SMEs bring a new employee on board, they can use the portal to add the new employee or remove staff when people leave.
This flexibility is helping to fuel KPN's growth. Broadband or mobile customers often add cloud calling, and traditional legacy services often migrate to cloud calling and other newer services. The KPN EEN platform helps simplify the transition to new services for users.
Getting Cisco Training
KPN has worked with Cisco to create KPN University to provide technical training for its channels and partners, including engineers. Cisco has provided lots of training, and professional services on this platform to ensure that all KPN engineers and channel partners understand Cisco products.
The Success of Partnering
Two factors are of essential importance for success:
Firstly the tight collaboration between dedicated product managers of both sides to understand and challenge each other about innovations by sharing roadmaps proactively and discussing possible improvements. Proposals for improvements are partly based on feedback from customers and business partners of KPN.
Secondly the continuous involvement of technical operations from Cisco as well as KPN. This made it possible to anticipate on different growth scenarios and facilitate an optimal performance at any time.
Henrie Uithol, Sales Director Cloud Calling – Benelux and Nordic Service Provider at Cisco, adds that "The ecosystem of KPN has been critical for success: working with 1500 partners that have sold up to tens of thousands of enterprises and showing a solid growth of 100.000 Broadworks Cloud PBX VoIP lines annually from the BroadSoft solutions that is now part of Cisco's Collaboration portfolio."