Co-authored by Brian Paul
As one of the top five enterprise software companies, SAP claims that more than 77 percent of the world's transaction revenues touch SAP systems. The user experience during all these transactions is vitally important to SAP and its customers.
With resilient architectures a requirement in today's competitive business landscape, the user experience is driven more by system performance than availability. "Slow" is the new "down." Waiting for an application to respond decreases productivity and can turn away potential buyers.
SAP systems are integrated into back-office and customer-facing systems. Online retailer e-commerce systems, for example, rely on SAP enterprise resource planning (ERP) software to check inventory availability. In the past, some enterprises may have tolerated slow back-office systems because they "only" impacted employee productivity, but today's successful companies often integrate SAP into their customer-facing and revenue-driving applications and services. In other words, SAP application performance impacts both the top and bottom lines.
It is also true that systems are often built from multiple applications and include SAP and non-SAP components. For example, an e-commerce solution might, at a minimum, include a web server and an SAP ERP system.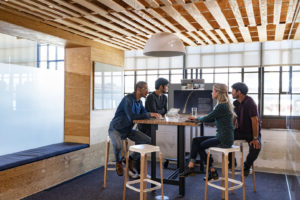 From an end-user satisfaction perspective, the purchase experience—from clicking "place your order" to receiving a credit card transaction confirmation—must be rapid and seamless. If it is not, there may be a problem at any point in the business process,  inside or outside the SAP application. Therefore, the entire stack must be evaluated to discover what is causing the system to slow down.
This is where the ability of AppDynamics® to monitor both SAP and non-SAP environments is vital. SAP offers a number of different solutions, including traditional ERP solutions for essential business operations such as sales and distribution, finance, accounting, supply chain management, warehouse management, production, and plant maintenance. SAP's ERP solutions run primarily on advanced business application programming (ABAP), its proprietary code base. AppDynamics has code-level visibility into business transactions in SAP ABAP, helping to ensure that visibility into critical business processes is never lost. This complements its ability to provide the same monitoring capabilities for traditional and open source applications built with Java, C++, Python, .Net, Go, and others. Additionally, AppDynamics can monitor non-SAP environments, such as containers running on Kubernetes. This broad spectrum of monitoring capabilities enables users to track and support the integrity of business-critical transactions across any component of the IT landscape.
Measuring performance when migrating workloads to cloud and hybrid cloud environments is another use case where the ability of AppDynamics to monitor both ABAP and non-ABAP SAP applications is helpful. Many of these workloads are comprised of both SAP and non-SAP applications. By using AppDynamics, users can first create a performance baseline of the legacy environment and then use AppDynamics to measure performance after cloud migration—helping them understand how business performance is impacted and mitigating the risk of cloud migration initiatives.
In summary, SAP users care about service quality because slow response times impact the online experience and ultimately revenue and margins. They also do not want to incur the cost of a dedicated engineering team to investigate and resolve system performance issues, a process that can take weeks. Deploying AppDynamics to monitor SAP and non-SAP environments can help these users address these important concerns.
For more information about AppDynamics, visit https://www.appdynamics.com/supported-technologies/sap-monitoring
For more information about how Cisco and SAP are working together, visit https://www.cisco.com/go/sap.