Is there anything more annoying than a frozen screen?  Imagine a teacher or student trying to utilize wireless technology on campus only to be let down by slow or spotty wireless coverage. School districts cannot leverage a wireless network with performance issues.  Hot spots are no longer good enough: there is a requirement for pervasive wireless access in today's classrooms.  Only with pervasive wireless access can technology be fully utilized to help innovate the classroom, whether it's through access to online teaching tools, real time communication or other student engagement vehicles.   Cisco BYOD Solutions for K12 Education offer flexible solutions that make a pervasive wireless network an affordable reality.
A pervasive wireless network opens up anytime, anywhere access to enhanced teaching and learning resources.  An overwhelming 94% of teachers say Google or other search engines tops the list of sources their students use for research*.
In that same study, only 18% of students in the country would consider using a textbook for research*.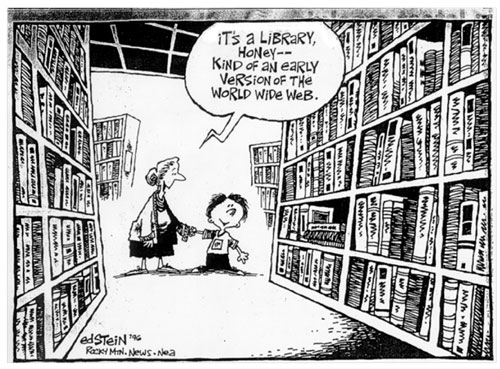 So how, exactly, are these technology-driven educational initiatives taking off inside and outside of the classroom?
Inside the classroom:
–          Online standardized tests:  Scantrons, pencils, and heavily used erasers are becoming a thing of the past. Forty-five states signed on to Common Core national standards will make the transition to online testing by 2014-2015**.  Online testing can result in a better understanding of a student's comprehension on a subject by providing more complex questions.  It can also lead to faster results and fewer opportunities for test tampering.
–          Education Apps and YouTube:  Educators can now tap into what the K12 students love best – apps and video – and use it to engage and connect them in educational discussions.  Geography can be brought to life, utilizing YouTube to show students wildlife on Safari grounds in Africa.   Educational supplements such as  Khan Academy or Starfall providing interactive tools in order for children to actually witness what it is they are learning
–          E-textbook – The textbook has become outdated.  Heavy backpacks filled can be replaced with a single tablet that can hold several thousand textbooks. Read more about the new age (e)-textbook in the first installment of the Cartoon Catalyst Blog Series here.   
Outside the classroom:
Wireless access is not just required in classrooms, but everywhere on campus.  Group projects, studying, and research are all happening both inside and outside the classroom, so hot spots in key areas of the school are no longer the optimal solution. What schools need is seamless, pervasive connectivity reaching outside the classroom as well. .
–          Anytime, Anywhere Learning Opportunities: BYOD can bridge the gap between classroom and home learning.  Mobile devices are a part of students' daily lives, so using them to keep students engaged after school hours makes sense.  With BYOD, students are no longer confined to the computer lab or library. A teacher can provide study guides, hand-outs, and other material instantly to their students for use regardless of their location allowing them to study anytime, anywhere***.
–          Collaboration: One of the trademarks of the modern classroom is new-age collaboration.  Study groups can easily be formed using social media, for example.  Students can meet outside of the classroom, anywhere on campus utilizing mobile devices in order to research group projects or help each other with homework without needing to head to a computer lab.  BYOD promotes more real-time collaboration allowing students and teachers to continue discussions outside the classroom, to bring in outside resources immediately to a study group to elevate a student's understanding on a given subject just by doing a quick search on a tablet.
Cisco BYOD Solutions for K12 Education offer flexible solutions for small, medium, and large school districts that make a pervasive wireless network an affordable reality while opening the door for innovation in education. Cisco BYOD Solutions for K12 Education provides a range of 802.11n access points  enabling pervasive wireless access along with physical or virtual controllers consolidating management efforts.
Case Study: See how Chapel Hill-Carrboro City Schools installed Cisco BYOD Solutions for K12 Education in order to update their network foundation to support new services and increase accessibility to wireless networks. This resulted in reducing operating costs by $60,000 to $80,000 annually and improving efficiency for teachers and students by providing access to wireless networks.
Webcast: Watch the on-demand, 3-part K-12 Education webcast series at Cisco Communities Webinars . Also be sure to visit the Cisco BYOD Solutions for K12 Education page to see how different school districts are innovating education and transforming their classrooms.
Sources:
Secured Networks ***
Images (In order of appearance):
Dublin Core Metadata Initiative