Guest Blogger: Sanat Kamal Bahl, Director Product Marketing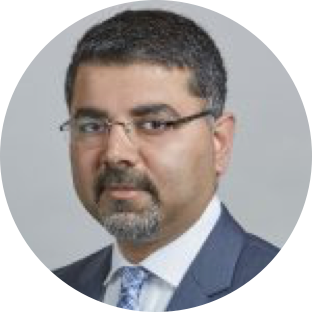 Sanat Kamal Bahl leads product marketing for Industrial IoT products in Cisco IoT group.
Industrial IoT is booming all around us, and we're seeing it in action in the most unexpected places—like parking lots and other outdoor spaces. As we'll see in this blog, outdoor connectivity is required in more places than you might think. Cities, airports, ports, stadiums, concert venues, and even retailers all own vast outdoor spaces that need to be integrated and managed as part of their enterprise infrastructure.
At first glance there may not be much happening in these environments, but a closer look reveals a hive of digital activity such as outdoor Wi-Fi, video surveillance cameras, physical access control, smart parking with occupancy sensors, meters, electric vehicle charging, digital signage, environmental sensors, outdoor lighting control, emergency services, phones, sprinkler systems, as well as safety and security systems.  All delivering rich, exciting new services and capabilities.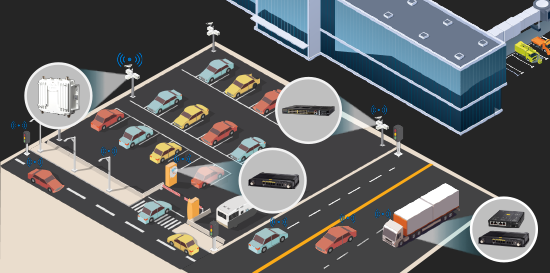 These outdoor spaces are high value assets, and IT needs to be able to manage them with the same familiar tools, and the same level of security, that are required in indoor office environments.
It's all part of what we call the Extended Enterprise. To make the most of it, today's businesses are extending operations beyond traditional carpeted spaces.
Unlocking New Advantages with Digital Transformation   
Businesses understand that the IoT has changed everything. Traditional boundaries no longer exist, and customer and citizen expectations are evolving. Today's consumers expect nonstop connectivity, and the ability to interact and do business however, whenever, and wherever they wish.
What happens when you bring the power and consistent management capabilities of enterprise networking into outdoor spaces? You set the stage for compelling customer outcomes.
You can support new customer experiences such as guided parking, improved safety and security, dynamic billboards in parking lots, outdoor retail services with kiosks, and services such as EV charging,  to name just a few.
You can also track assets in outdoor spaces to improve service fleet access and usage.
Transport authorities can monitor and regulate traffic to reduce congestion and increase roadway infrastructure utilization.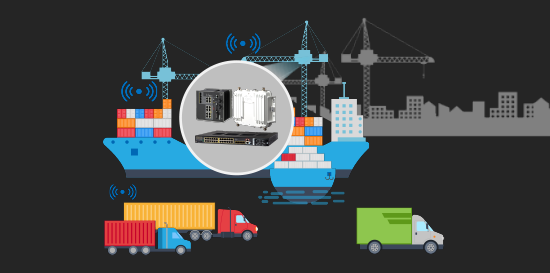 Ports can monitor shipping containers and facilities in real time to streamline supply chain operations.
Airports can gain instant insight into jetway and runway facilities to make air transportation safer and more efficient.
With secure IoT connectivity, you can get more out of your networked assets and operate them more efficiently.
Cisco Delivers a Superior Approach to Outdoor Use Cases
Cisco offers a comprehensive portfolio of solutions that enable you to extend your enterprise to include IoT end-points in non-carpeted areas.
To expand the enterprise network to harsh environments, you need network connectivity with a rugged form factor that can operate without air conditioning and bring industrial and IoT endpoints into your IT environment—seamlessly. Furthermore, it should support high density.
Power over Ethernet (PoE) to minimize cabling and installation costs, and feature a purpose-built compact form-factor and mounting design.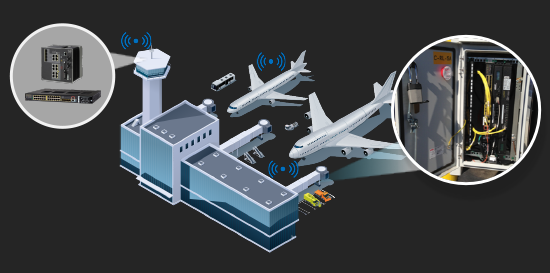 Designed and certified for extreme environments, Cisco Industrial Ethernet Switches, Cisco Industrial Integrated Services Routers, and Cisco Outdoor and Industrial Access Points provide the performance and rich features required for today's Extended Enterprise needs.
Centralized, consistent management is essential for Extended Enterprise applications. Cisco DNA Center enables automated network management in carpeted space to the non-carpeted outdoor environments, using same management tools you're familiar with and use in core IT network.
In today's changing threat landscape, security is more essential than ever for compliance and customer privacy. It requires granular security policies across all network environments that can be deployed easily and consistently. Cisco DNA Center delivers consistent, intent-based policy administration. Cisco Identity Services Engine (ISE) and Stealthwatch further enable you to increase real-time visibility, control access, and contain threats in the IoT environment.
It's Time to Move Outward
It's clear that outdoor environments offer tremendous potential for organizations seeking to move beyond traditional office boundaries. But outdoor spaces are just one scenario in the Extended Enterprise. In our next blog, we'll focus on how solutions for the Extended Enterprise can deliver compelling outcomes to warehouse and distribution environments.
Discover how Cisco solutions can help you grow your organization for the IoT age.