Following our blog on the Future of Communities in the #FutureofPublicSector series, today we take a deeper look into the future of financing and more specifically, how communities can fund their digital transformation.
It is estimated that the increasing pace of urbanization is bringing three million people into cities every week. That's roughly equivalent to the entire population of Chicago moving into a city every week.
With that scale and pace of change, city leaders and governments around the world are under increasing pressure to solve for a variety of community challenges, with shrinking budgets. They are often left questioning how to find new opportunities to drive economic growth and operational efficiencies; how to attract investments into the city and create vibrant public-private partnerships; how to monetize data being collected by the city; and, most importantly, how to provide more services that enable a better quality of life for residents and equitable access to opportunities for the whole community.
Enabling timeless solutions
While technology can certainly help to enable these outcomes, keeping pace in the dynamic realm of connected cities, communities, and government is no easy feat. Cities need secure, scalable technology foundations as timeless and unique as the communities they serve. Government and city leaders must choose technology investments that not only perform for today's requirements, but help to modernize, innovate and prepare for the future.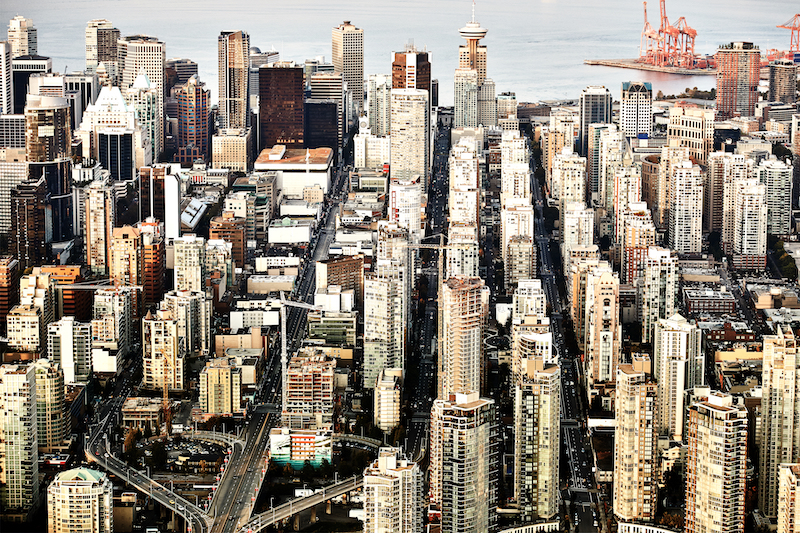 Finding the funding to implement change
Arguably the biggest challenge that cities face today is not in choosing the right technology solutions, but in finding the budget to invest. According to the State of Cities 2019 Report published by the National League of Cities in the United States, Mayors mentioned economic development (74%), infrastructure renewal (57%) and budgets & management (41%) as some of the top priorities that they would like to address on an urgent basis.
With such radical forces in action, it is imperative that cities and municipal corporations globally remain open and nimble to new financial structures that would help them acquire new technology to deliver more efficient and cost-effective urban infrastructure services like reducing energy consumption for public street lighting, reducing traffic congestion and improving revenues from city parking, improving efficiencies related to waste collection and bridging the digital divide using city Wi-Fi services.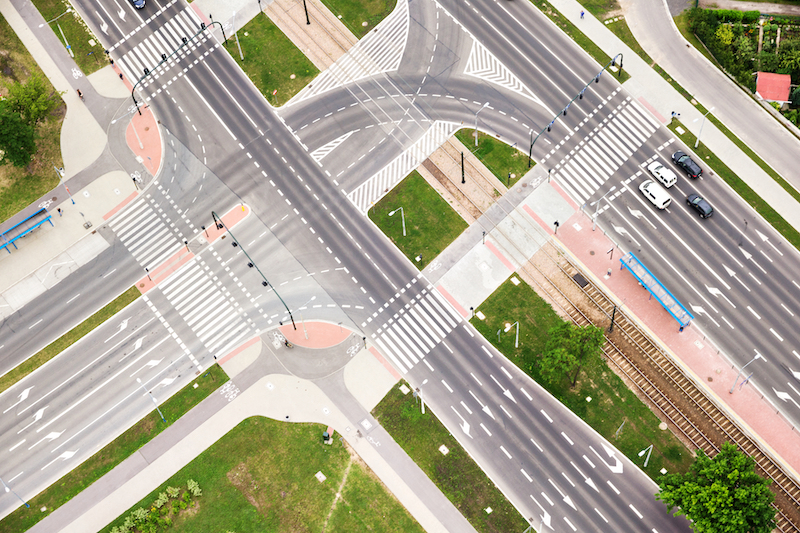 Defining a phased approach
To address these funding challenges, cities have typically approached digital transformation in a series of phases:
Smart City 1.0.
During this phase, a city will focus on experimentation and testing technology solutions for urban services with small pilot projects and proof of concept initiatives.
Smart City 2.0.
During this phase, a city often deploys larger projects, using government/state funding and traditional procurement methods to enable cross-city use cases like energy efficient street lighting, customer kiosks, urban security and city Wi-Fi services.
Almost every city that embarks on a digital transformation journey and deploys some form of technology solutions in either of these two phases will inevitably reach an inflection point. There they must answer a crucial question – how do we scale these initial projects and pilot initiatives into larger, full city, multi-agency, multi-use case projects without seeking further taxpayer money for funding?
Joining forces for financing
In today's capital constrained world where expecting more with less is the norm, it is imperative for urban services technology providers to join hands with private equity firms to evolve innovative project financing. This can help cities and municipal councils adopt city-wide technology solutions to meet the demand for superior quality urban services.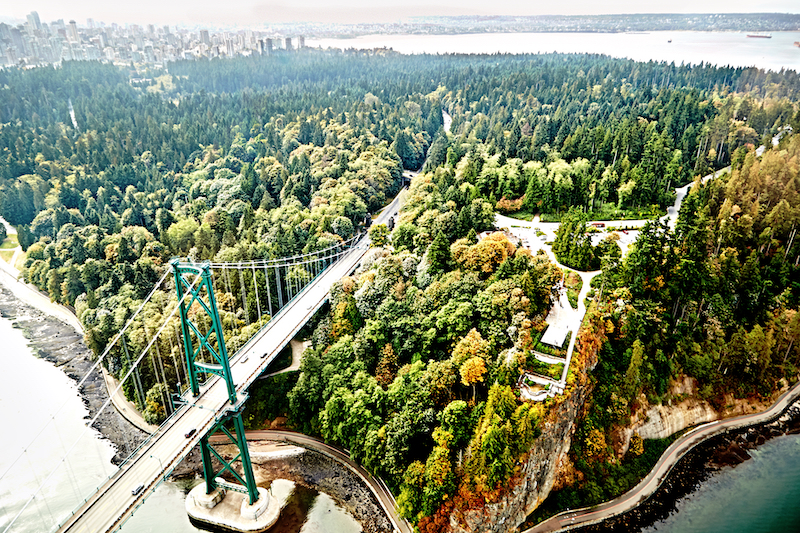 The bridge to possible
To help cities start and accelerate their digital transformation, Cisco Systems, in collaboration with Digital Alpha Advisors LLC and Quantela Inc, has developed a unique, market disruptive Outcome-Based Equity Financing Model. This model converts the upfront capital expenditure investment into an annual operating expenditure payment that is tied to various milestones on the digital journey.
This method of financing allows cities to adopt new technology solutions to solve community challenges. They can do so using risk capital with a committed payout to the investor over a fixed period of time. This allows the investor to monetize and mitigate their investment risk by offering other revenue generating digital services for an incremental upside.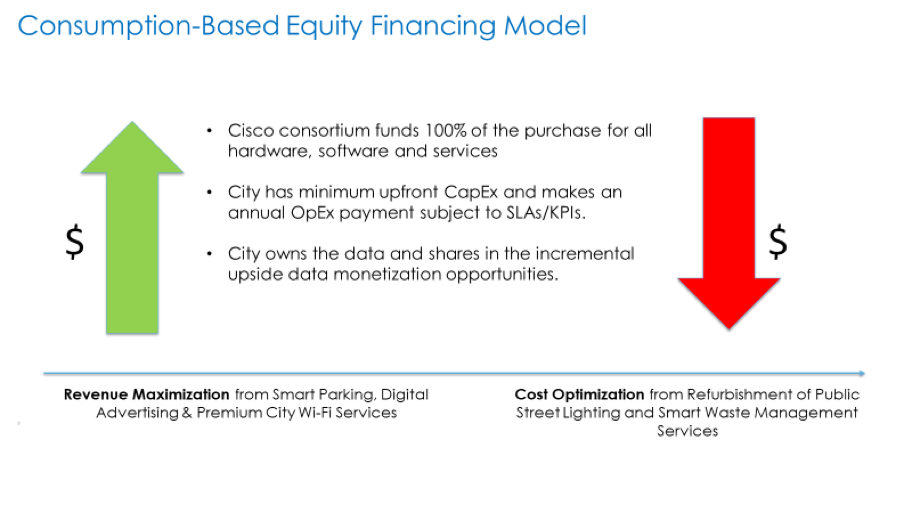 While funding is likely to remain an ongoing challenge in the future, these consumption-based equity financing models can support government and city leaders to initiate economic development and bridge the gap between the cities we live in today and the ones we imagine in the future.

We'd love to hear what you think. How is technology making a difference in your community? Comment below and stay tuned for the next installment of our #FutureofPublicSector series where we explore early innovators across our EMEAR region.