Four sites with four separate networks. No VPN capabilities, no streamlined network management, and no IT budget. Limited wireless access, inhibiting student learning and staff collaboration. Only a five person IT team. Starting to sound like a nightmare?
This was the reality for Ascend Public Charter Schools, located in Brooklyn. Emeka Ibekweh, Managing Director of Technology, inherited very old, traditional controller-based, networking equipment when he joined in 2013. He was faced with challenges that are all too familiar to IT admins: each school had a separately managed network, there was limited wireless access for students and staff to use, and making network configurations or upgrades had to be done manually, on-site. This was not only taxing the IT team, but making it nearly impossible for students to benefit from digital learning resources and requiring staff to use traditional teaching methods. Emeka knew he needed to make a change — so when he received E-rate funding, he jumped right into a network refresh.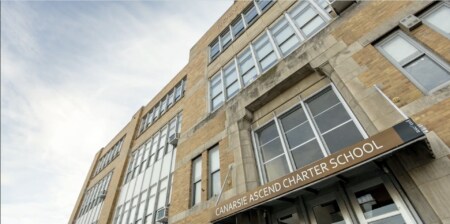 Having used Cisco before, Emeka decided to start there. He and his team trialed Cisco Meraki, and after seeing that he could manage all of his networking equipment from one easy-to-use dashboard, he was sold. They purchased Meraki access points, switches, and security appliances and began to roll them out across all of their schools. They immediately saw the benefits – from being able to quickly make configuration changes, to viewing all network traffic, to easily creating separate and secure SSIDs. Plus, students and teacher could now easily and reliably log onto the network, improving student learning initiatives and increasing collaboration among teachers and staff. It really was a dream come true.
Now, nearing the end of 2017, Ascend Charter Schools has grown to ten schools spread across eight buildings and Meraki has continued to grow with them. With each new school, Meraki is quickly deployed at each site, providing unparalleled network access for students and teachers. Emeka and his team now have complete visibility into their network, easily identifying which APs are receiving the heaviest load, which switches are using the most power, what content is being filtered, and where the bandwidth sinkholes are coming from. He can now manage his entire network from a single, simple interface, easily pushing firmware upgrades and running cable tests with the push of a button.
To learn more about Ascend's Meraki deployment, what products they use, and what they plan to do next, read the full case study. Watch the webinar recording to see a live demo of Ascend's Meraki dashboard.