Get ready to take some serious notes! Cisco's Higher Education experts have a lot to share when they meet you in person at EDUCAUSE.
1. A new view of Higher Education.
The Network. Intuitive. Make decisions faster, mitigate more security threats, and manage the unprecedented scale of connected devices on your campus more easily. Visit our booth to learn how Cisco Digital Network Architecture (DNA) turns administration intent into student success.
2. Most dangerous threats are the ones you can't see.
Learn from Cisco security experts how to simplify cybersecurity and keep your university more secure. See how our security products work together to deliver effective network security, incident response, and heightened IT productivity through automation.
3. Common-sense cybersecurity vision from the University of Oklahoma.
Discover the five actions OU is taking to improve cybersecurity and educate users across campus about the importance of being smart online.
4. Give your students a new point of view—and offer a better student experience.
Visit our Spark demo and we'll show you how to give students and faculty a simple, secure space to create, share and work together to discover great things. Then, try out the Cisco Spark Board. Experience what your students will see as you wirelessly present, white board, and video or audio conference.
5. Look into data-informed decision-making.
Make your university data work for students, researchers, faculty and administration. Stop by our data and analytics demos to learn how we can help you boost productivity, improve big data and analytics solution performance and drive efficiencies in IT operations.
6. Insight into the Apple and Cisco Partnership.
See the latest capabilities for the digital campus, including Apple and Cisco application prioritization with Fast Lane; security, visibility and privacy for iOS; new Wi-Fi analytics; and deep integration between Cisco Spark collaboration and Apple mobility. An Apple representative will be with us in the Cisco booth to answer your questions.
7. Keep your eye on great prizes (with a few strings attached)!
Enter drawings to win a new Apple Watch Series 3 and Apple TV 4K. Follow us on Twitter and Facebook to learn more.
8. Real-life use cases from higher education innovators.
Your university peers are doing amazing things. Attend one of our three speaking sessions and hear first-hand how they're innovating with technology, what's working and what's not, and what they've learned that they didn't expect. You'll see how:
University of Wisconsin-Whitewater and Mid-State Technical College are piloting collaboration with Cisco Spark and Spark Board.
The George Washington University is empowering users to make security a priority and leveraging alternative approaches to cloud security
Montana State University is collaborating with many leading research institutions on implementation strategies for deployment of interoperable Science DMZ at a national scale
Excited yet? Us too.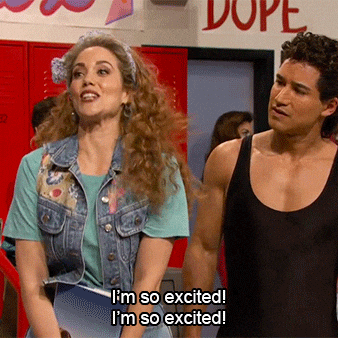 Questions? Feel free to reach out via @CiscoEDU. See you in Philly!