Whoever said, "Youth is wasted on the young," didn't meet the next generation of innovators. This year's winners of the IoT World Forum Young Women's Innovation Grand Challenge demonstrated amazing technical and industry know-how – plus a whole lot of heartfelt social awareness – far beyond their years. They're not wasting any time at all!
Meet the Internet of Things (IoT) innovation rock stars of tomorrow.
The Grand Challenge connected with a highly diverse group of 1,500 girls aged 13-18 who submitted 400 entries from 171 countries.  I was overwhelmed by the maturity of their proposals, which were focused on leveraging IoT technology to improve how we live, work, play and learn in a wide range of industries.
My key take-away here is that the most innovative ideas can emerge from anywhere in the world, and some of the most disruptive and diverse solutions today are already flowing from the minds — and the hearts — of young talent. Their IoT inventiveness today will have a major impact on capturing the full benefits of the Internet of Everything tomorrow.
Particularly impressive to me were sisters, Emily and Alice Yu, who attend Shanghai American School, and who shared first prize for their IoT-based Global Container Management System.  Their solution could prevent smuggling and theft by placing sensors on cargo container doors that send alerts when they're tampered or opened to tracking software via an IoT Intercloud.
Equally impressive to me though are the plans they wrote about in their acceptance letter on how to use the funds they were awarded.  In addition to "sharing the happiness" with their family, they want to "buy learning materials and books related to science for the kids who are of our age but with fewer educational opportunities . . ."
"I am a girl, and I am an innovator of the future!" Cynthia Zhou boldly declares in her "thank you" video (see above) and letter after winning one of the two second prizes for her Interactive Shower idea. Called Oasis, the system conserves water and saves money with a smart thermostat and app that notifies the user when correct water temperatures are reached. In her video, she says she plans to invest her award in her future education around STEM (Science, Technology, Engineering, Math) as well as a nonprofit she founded to develop innovations that "have a social impact."
Vaishnavi Nara and Srinidhi Nagireddy of the United States also won second place for their ingenious PanDetective idea, an ingestible, biodegradable device with Nano scanners that sends viral or bacterial data to a networked database hosted by organizations such as the Center for Disease Control and World Health Organization.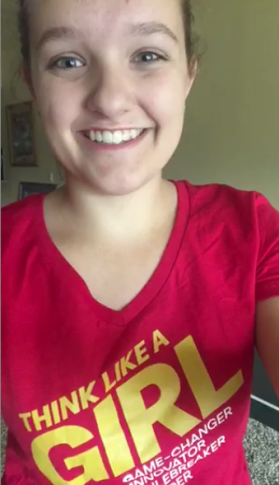 I can't wait to see what their – and our – future holds as this young talent around the world continues to bring IoT technology and Internet of Everything benefits to life. We won't have to wait long because they're not wasting any time.
"We will use some of the winnings to start our own non-profit that aids young children in pursuing their interest in STEM. Thank you for this great opportunity and we look forward to any future endeavors relating to the Internet of Things."
Suah Cho of South Korea won one of the two third place awards for smart navigation shoes with sensors linked to traffic lights and cars, which vibrate when it's safe cross the street. With the prize money, "I am planning to help the children of Nepal to ease the pain of the catastrophe through creating and distributing coloring books. Thank you for giving me this opportunity to continuously challenge and improve myself throughout the competition and beyond. Think Like a GIRL!"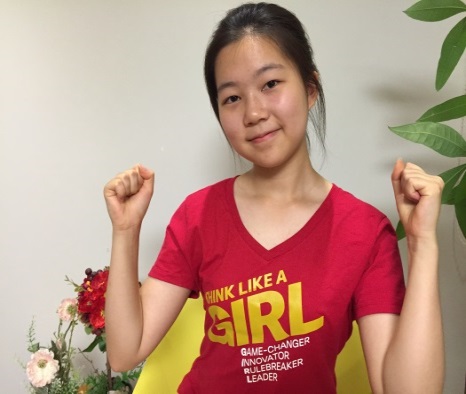 These are just a few examples of the 10 finalists, all of whom are distinguished not only by their IoT ingenuity but also by their commitments to improve social, economic and environmental conditions – the same values shared by Cisco.