On March 26, I gave a presentation on Cisco's culture of innovation at the Unleashing Innovation Summit in New York City. This venue gave me the chance to discuss our belief that the next billion-dollar idea can come from anywhere and that our innovation strategy and culture reflect that philosophy.
Innovation is a core part of Cisco's values and culture, and we don't limit innovation to dramatic technological breakthroughs. Instead, we see innovation spanning the full range of all we do – from sustaining innovations, which enhance the capabilities of existing products and services; to disruptive innovations, which create new markets; to business process improvements, which fuel growth, competitive advantage, and customer satisfaction.
I talked about how innovation at Cisco has evolved significantly since we developed our first router 30 years ago and the vastly different skills and methods we use now to create services like Cisco Spark, our new next-collaboration platform that makes it easy for teams to post messages, share content, and meet face-to-face from virtually any device, anywhere in the world.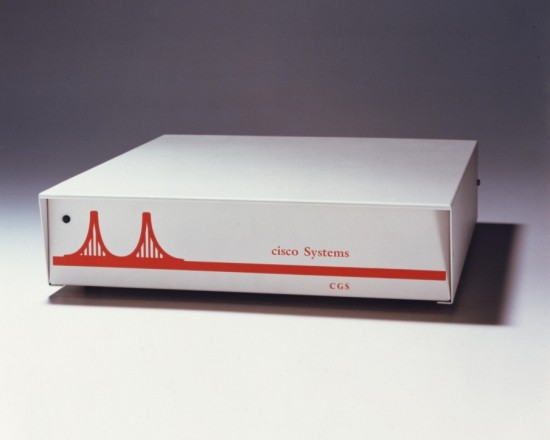 Creating a culture where good ideas are invited, encouraged, recognized, and monetized is crucial to our growth and customer relationships. Here are some ways we have built innovation into our culture.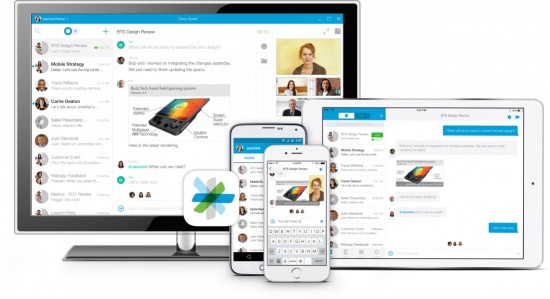 -The Cisco Innovation Academy is one key way we train our employees to innovate. Last spring, the Academy held an Internet of Everything (IoE) innovation challenge that asked our employees to come up with a "killer application" that would help solve our customers' most pressing business problems in six industries: energy, health care, manufacturing, retail, public sector, and transportation. Nearly 9,000 employees took part and submitted 516 ideas. Another 4,900 employees voted, and 586 employees contributed comments on the ideas.
-The Cisco Tech Fund is a multi-million dollar innovation fund designed to nurture disruptive ideas inside Cisco that aren't currently on the company's radar but could become billion-dollar businesses of the future. The fund ensures that long-term breakthroughs are not sacrificed in the pursuit of near-term revenues. It provides our senior engineers with the funds, resources, equipment, and people needed to explore and investigate ideas that may still be years away from incubation in Cisco's Emerging Technologies organization or from integration into existing business units.
-The Pioneer Awards are Cisco's most prestigious accolade for innovation. Presented annually to the individuals or teams who have delivered breakthrough innovation in product and service design and development, the awards are presided over by Cisco CEO and Chairman John Chambers. The awards epitomize the company's culture of technical innovation, risk taking, and collaboration—recognizing those pioneers who possess attributes of leadership and perseverance by thinking beyond established trends. Their work leads Cisco into new technology territories and helps the company achieve greater productivity, increase profitability, and sustain high levels of customer satisfaction.
The Crucial Outside/In Approach
We don't believe that Cisco innovation stops outside Cisco's walls. Our approach to creating a culture of innovation embraces our partners in business, academia, government, and even the general public. This is the essence of an outside/in approach that we think is crucial.
This is a key reason Cisco has created Internet of Everything Innovation Centers around the world. These centers host startups, accelerators, developers, researchers, ecosystem partners, and the venture community and allow them to come together to create ground-breaking technology and innovative IoE solutions.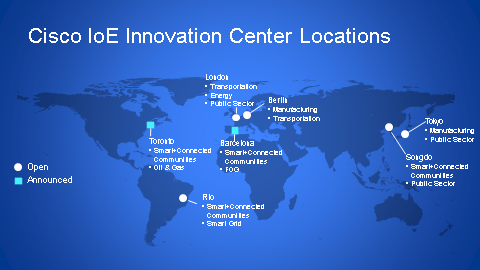 Cisco also invests in key areas through Cisco Investments, which has an active portfolio of $2 billion, with more than 80 direct investments around the world. The team of 40 investment professionals focuses on technologies in the Internet of Things, Big Data/analytics, connected mobility, storage, semiconductors, content technology ecosystems, as well as the most promising innovations in China, India, and Israel. Over the last 20 years, Cisco Investments has invested in hundreds of companies across different market segments and helped them build to successful initial public offerings or acquisitions. The team currently has an active portfolio of $2 billion, with more than 80 direct investments around the world.
At Cisco, we define innovation as creating something significantly new, better, and of value. That something can be many things; it can be a product, service, solution, technology, process, business model, customer experience. It is not just an idea but the ability to bring it to life. As I said at the start, we believe that the next billion-dollar idea can come from anywhere – whether inside or outside Cisco – and our innovation strategy and culture reflect that philosophy.
Resources & Pointers
-View my presentation on Slideshare
-Learn more about the many Cisco innovations that are helping create the Internet of Everything