The U.S. space program in the 1960s and '70s was a classic example of an innovation model that began with a government initiative, was applied to enterprise issues, and finally filtered down to consumers. Internet innovation in the early 2000s turned that model on its head by focusing first on consumer needs, consumer applications, and consumer-oriented technologies such as e-commerce, mobile, social, and cloud.
Today, the Internet of Things (IoT) is inverting the innovation yet model again, bringing enterprise-oriented business-to-business (B2B) technologies and applications back into vogue. IoT is making traditional industries such as manufacturing and logistics "cool" again.
One indication of this trend is the large number of startups focused on enterprise solutions. I meet with several startups every week, and all of them seem to be focusing on some aspect of IoT—analytics, fog computing, vertical applications, sensor connectivity, and more. These startups see the huge transformative business opportunity of IoT, as the connections among people, process, data, and things become more pervasive. Millennials are driving this digital transformation. We can see their influence as consumers in the auto industry, for example, where new cars have essentially become smartphones on wheels. But now Millennials are also driving IoT innovations as participants who insist on using mobile devices and state-of-the-art software and tools to access and control IoT operations.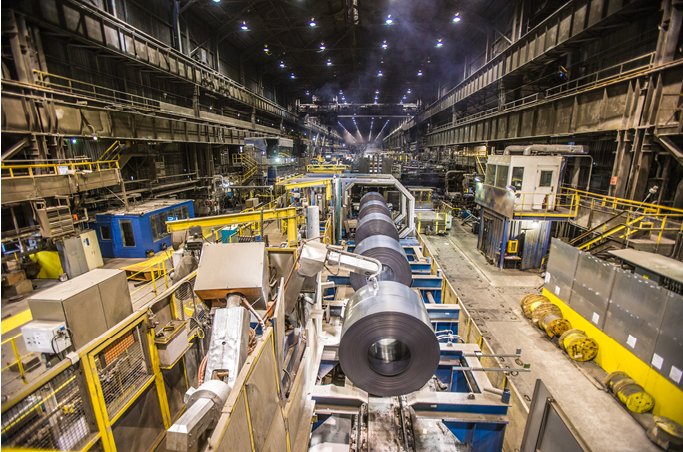 A new class of startup accelerators and investors has also emerged, focused on helping these enterprise-oriented businesses fund, incubate, and bring their new ideas to market. Alchemist is one such enterprise startup accelerator. Alchemist works with a select number of startups in a 6-month incubation cycle—unlike the frenetic pace of some of the better known consumer oriented incubators—offering seed funding, mentoring, and access to corporate early adopters. Cisco has been working with Alchemist on a special IoT-focused track over the past couple of years to help attract and nurture companies working on enterprise IoT innovations. Another company working to nurture enterprise-focused startups is Bolt, a venture capital firm investing in companies at the intersection of hardware and software. Bolt offers capital, a broad team of experts, and prototyping resources to bring the best ideas to market.
At Cisco, we are also doing our part to discover, recognize, promote and reward innovators, entrepreneurs and early-stage startup businesses with innovative ideas and solutions for IoT. Our second annual IoT Innovation Grand Challenge has been underway since June, with winners to be announced at the IoT World Forum in Dubai in December. Last year's top winner was Relayr, located in Berlin, which provides simple and inexpensive tools that accelerate developers' ability to take advantage of IoT and start programming for the physical world around us.
Everywhere we look, entrepreneurs are being energized by the promise of IoT—the growing revenue opportunities, and the opportunities to disrupt and transform traditional industries. Exciting new fields such as drones, 3D printing, and even wearables are now focusing on enterprise applications first. To keep up with agile startups and fast-moving business transitions, established players will need to:
Embrace open standards
Redirect efforts around enabling applications
Build a diverse ecosystem of partnerships
Develop vertical solutions based on horizontal capability modules
Consumer innovations may have grabbed the headlines over the last 15 years, but IoT is now starting to drive the next major innovation wave, making enterprise, business-to-business and many traditional industries cool again.