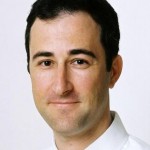 Guest Blogger: Yair Dolev (@CiscoCloudY) brings extensive experience in enterprise application development and management of advanced data center virtualization technology products to Cisco's Cloud and Systems Management Technology Group. Prior to Cisco, Yair was Director of Product Management at data center automation authority Tidal Software, and managed the groundbreaking Azul Virtual Machine products at Azul Systems, which enabled data centers to run large Java workloads on highly scalable, optimized hardware. 
In my last blog entry, I told you about some of the most fundamental new concepts in Cisco Intelligent Automation for Cloud (IAC) v3.1 and how they help address top-of-mind issues for our customers. This time I'd like to address a matter no less significant.
At the core of every cloud initiative there always lurks a concern about the sustained viability of such a comprehensive transformation – and this applies to adoption of a new cloud operating model as well as to the deployment of the new technology required. It boils down to two things: trust and cost. Can I trust that this solution will still fit me in the future, and how much will I really have to pay for this fit?
One of the things I really like about Cisco IAC is that it's built around a core software platform that allows for an amazing level of flexibility and extensibility. Our software can be configured and adapted to closely fit what your IT organization wants to offer to meet your unique business needs. The user portal can be made to look different and behave differently for a variety of users, and it can enforce your organization's policies and controls. The orchestration engine is adaptable to model a wide range of customer processes, and it's extensible to communicate with other IT operations management software, OSS/BSS tools or infrastructure systems. Our solution can be extended beyond infrastructure services, to encompass a broad range of IT and business services at the platform and application layer (more on this later). The best news is: you can protect the investment you made so that the changes persist through future product updates. Let's review some of these key capabilities:
Many Ways to Skin That Cat
Customers typically want to personalize the look of their self-service portal to blend in with other tools they operate, and to provide a consistent user experience. Our self-service portal and service catalog – the powerful Cisco Cloud Portal – can change styles and personality, not only for each customer deployment, but even for each different user organization or department across a customer deployment. Style sheets, logos, visual arrangements and graphical elements are easily brought on and used to that end. Numerous customers take full advantage of this ability to apply their own "skin" to the portal. As an example, check out the video below to see how Cisco IT's private cloud looks (you guessed it: that's Cloud Portal).
http://youtu.be/5m2CJjSpb9Q
Role Call
Many different people interface with your self-service portal and service catalog, from the IT administrators that set it up and ensure it ticks, to technical users that want to order the infrastructure they need, and more business oriented end users that request services from IT. And that's not the half of the story with roles and permissions. Some customers want a role for a cloud operator who can view all requests and track incoming demand. Some want no approvals, but other customers may have multiple approver roles depending on the type of request. Yet others want a cloud product manager who controls the portfolio of services offered to end users. IAC comes with 3 basic roles out of the box (cloud technical administrator, organization technical administrator, and cloud end-user). On top of that, you can add a wide range of new roles; existing roles can be modified and configured to match your operating procedures, and to ensure there are no waivers and no dark corners when it comes to enforcing policies and controls.
Visual Design Tools
Cisco Intelligent Automation for Cloud also provides visual service design and automation design . A set of powerful tools allows you to quickly build, modify, configure, and extend the service policies, service delivery processes, and automation workflows associated with your cloud deployment. No coding necessary! A good design does require some training, naturally, and astute programmers can code custom portlets to their heart's content.
Modular Extension Framework
We are committed to providing a solid, sustained foundation for extensions to our cloud management software. In Cisco IAC v3.1, we've put in over 250 places, throughout all services and workflows design elements, that make it easy to extend or alter the out-of-the-box behavior. These places, which we call extension points, are like embedded "stubs" or "hooks"; when the software runs it looks at these points and picks up whatever is in there. To create solution extensions, you simply drop in some added service definitions and workflow elements (in Cisco IAC we call them active form components and processes) inside extension points. What this does is it lets our customers, partners and our Cisco Services teams modify or add to existing functions, leveraging them to the max, while leaving all original logic in place. In short, ultimate configurability without requiring customization of the software. The benefits: no loss of technical support, and strong upgradeability.
A simple example is adding a project ID for cost accounting during the request process for a new application or infrastructure service. Another simple yet more technical example is adding logic to compute the host name of a new server based on corporate specific template (e.g., "VM" +<username>+<OS-Code>+<unique ID>). A more involved example is adding an optional application package selection on the order form for a server request, with a corresponding automation to configure these optional software packages after the server is launched.  We provide out-of-the-box functionality to address the most common use cases, but these extension points help ensure that it fits your specific requirements.
Sustainability through Update and Upgrades
We also provide instructions on how to plug in these solution extensions cleanly so that they are not disrupted when upgrading to new versions of our software. Follow these guidelines, and you have created a long-lasting adaptation that can be preserved through subsequent software upgrades of Cisco IAC.
What about entirely new services, service items and workflows? They are also update-and upgrade- safe. The upgrade process will simply leave them in place. Even adding something as granular as service item properties is safe. You just need to ensure that you name all of these service elements in a unique fashion that will not clash with future new elements (e.g., by prefixing them with a unique code such as "CustXYZ").
Not comfortable yet with adding solution extensions? You may find that our solution accelerator program is just what you need. I am thrilled about our growing set of available accelerators. They now cover areas ranging from storage provisioning to billing and showback. The accelerators are community supported and free to use by existing customers, and they can greatly speed up the timeline for configuring your cloud deployment. A crown jewel in this collection is the Multi-Cloud Accelerator Kit, which extends our support for OpenStack (and through that to Hyper-V, XenServer and RedHat), Amazon EC2 and VMware vCloud Director.
See a demo video of the Multi-Cloud Accelerator Kit
http://youtu.be/gRYYElKdN-M
We are working on a revamped multi-cloud accelerator that will make full use of the design and extension points in Cisco IAC v3.1. Stay tuned for this over the coming weeks.
To sum it up, the benefits don't end when you deploy Cisco Intelligent Automation for Cloud software as shipped. You start with our out-of-the-box functionality and our solution accelerators, but you can expand and evolve your deployment over time. We recognize that IT transformation is a journey, and plans often change as you progress. Our cloud management software provides ultimate flexibility to accommodate those changes, and that means greater value for our customers. It also means lower total cost of ownership and improved operational efficiency for our customers.
In fact, I've recently seen examples of different implementations of IAC and the variety is staggering. Most of our customers start with the more minor configuration adaptations mentioned above – like adding their own look and feel in the portal. Many of them add integration to their existing ticketing, monitoring and billing systems. Some people add capabilities to support their IaaS requirements.  Some add unique application services like desktop virtualization on top of their IaaS platform. The point is: Cisco Intelligent Automation for Cloud is a trusted foundation that our customers can bank on for years to come.