In 2016, Cisco committed to positively impact one billion lives by 2025. We will achieve this goal through our social impact grants to nonprofits and our signature corporate social responsibility (CSR) programs, like Cisco Networking Academy. Four years into our commitment, we are 47 percent of the way toward our goal (469 million lives impacted).
This week, attendees at Cisco Live in Barcelona can get a deeper look at some of the positive results – all through an immersive experience called the Rain Wall. Visitors to the Rain Wall pick up a "smart umbrella" then enter the space. The umbrella connects with a story of impact inside the installation, which is then displayed as a video inside the umbrella.
The Rain Wall also has an external display that describes some of the other ways in which Cisco is making a positive impact on the world.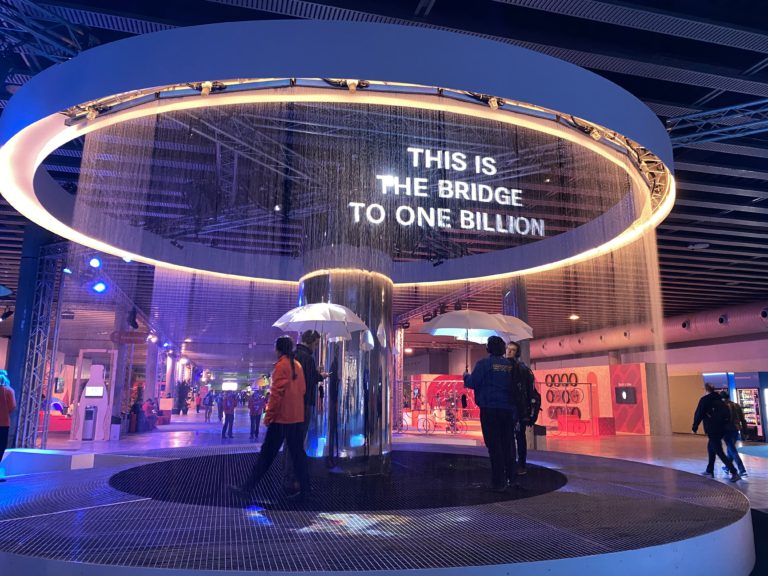 Visitors to the Rain Wall will learn about several of our nonprofit partners and programs, including:
If you are at Cisco Live Barcelona this week, visit the Rain Fall in the Social Impact Zone. If not, follow the action on social media at #CLEUR.