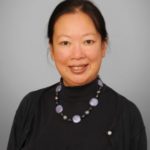 According to the World Bank, 1.7 billion adults globally lack access to financial services like loans, insurance, and savings accounts, making it difficult for them to start their own businesses, protect their crops, save for their children's education, or invest in their family's health.  At the same time, two-thirds of people who are unbanked own a mobile phone that could help them access these financial services.  Opportunity International recognized the power of technology and with Cisco support, designed and implemented a suite of digital financial products and services to bank the unbanked.  Our three-year partnership resulted in 20 million people reached via digital financial services and supported 3 million jobs, enabling individuals to support their families and contribute to the growth and vibrancy of their communities. 
To learn more about them, read this post written by Rosa Wang. Rosa serves as Opportunity's global director of digital financial services, leading the organization's digital strategy. This reflection was originally posted on the Opportunity International blog.
We invite you to learn more about nonprofit global impact partners of Cisco and the Cisco Foundation.
---
As the global director of digital financial services at Opportunity International, I'm focused on one key goal: bringing digital technologies to those living in poverty.
These are people—disproportionately women—who are often illiterate and living without running water or electricity. They are remarkable women whose lives have been marked by difficulty, but whose lives have been changed by technology.
They are women like Bindu, a broom-maker in Kerala, India. With support from Opportunity International, she has been able to grow her business, hire nine employees, and send her kids to school. When extreme flooding struck her community last year, our partner on the ground used digital data and analytics to speed up the delivery of emergency loans. Her bank now uses biometric access that utilizes iris scans because many manual laborers and farm workers have eroded their fingerprints. And digital algorithms have helped the bank cut loan renewal times, first from 60 days to two days, and then from two days to 10 minutes.
They are women like Rani in Bihar, India, one of the most patriarchal states I have ever visited. Rani has never been to school and she does not own her own phone. But through a biometrically based system that leverages India's national ID program, she can use her fingerprint to access a formal bank account where she can receive welfare benefits in her own name.
Before this digital system, welfare benefits were distributed as sacks of cash. They were delivered to the village chiefs, and then passed to the husbands and men of the households. Now, the funds are in Rani's name. She can access her own funds, even without being able to sign her name.
These biometric identification systems, digital algorithms, and data and analytics are examples of Opportunity's digital approach in India—one that is both high-touch and high-tech.
We know that the client always comes first, so we match our technological solutions with a human approach—building community and reaching out to clients as we always have, even as we develop state-of-the-art digital tools.
To date, we have worked with partners on the ground to impact 10 million families through digital solutions. As of the middle of this year, we had worked with our partners to help 4.5 million clients open formal accounts digitally, meaning that they can access their services through a phone, ID card, or biometric identification.
Moving forward, we envision a future of scale and reach for our digital solutions. We can use the tools that we have already developed—and the ones that we haven't yet invented—to help small-holder farmers, keep kids in school, and break the cycle of multi-generational poverty. We will continue to focus on groups of people that are often late to the digital revolution—rural communities and women, most of all.
My hope is that we will continue to discover and engage with partners who share a similar vision so that we can say goodbye to extreme poverty in our lifetime.  A future where everyone can see a world full of hope, promise, and opportunity.