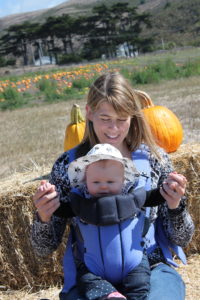 Cisco has me for life. Period. I know I can work at several other top companies. I probably could even make more money at another company. But I stay, loyally, gladly, and whole-heartedly. Why? Because Cisco and my manager were there for me during the hardest transition of my life – that of becoming a parent.
Seven years ago, my whole world changed when my husband and I welcomed our sweet daughter into the world. I planned on taking my full maternity leave to soak up every moment of the five-month period with my baby, but plans have a funny way of, well, not following the plan.
Around the second or third month of my maternity leave, I was approached by my manager, Sean Iverson, who wanted to know if I might return to work early for a high visibility project. My heart and head were screaming, "No!"
My daughter was still so little – there was no way that I was going to leave her, and I was not yet ready to invest her care in the arms of someone I did not know. Plus, at that point in time, she needed me just as much as I needed her.
What happened next was unexpected and it was a twist that I did not foresee coming – I said, "Yes" to returning to work early!
Did you just hear the screeching halt of the record player and shout out, "How?!"
Well, it was simple, really. Sean said I could work from home next to my baby.
In that moment, I felt like I hit the jackpot. It was 2012 and I had never heard about anyone getting the opportunity to work remotely, nor was this a benefit that was even being offered by Cisco at the time.
It was a unicorn deal – a once in a lifetime deal! And one that I simply could not refuse. I was being offered the ability to do the work that I love and the ability to bond more with my new love, my baby.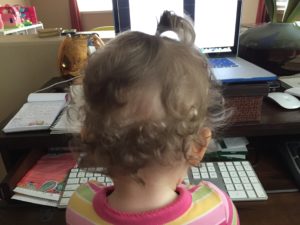 Cue Miley Cyrus's pop song, "The Best of Both Worlds" playing in the distance.
As it turns out, having the extra time to bond with my baby and having the extra time to transition and adjust to being a #WorkingMother benefited me just as much as it benefited Cisco.
Knowing that I was there to care for my baby, freed me from having to spend time worrying about whether she was being cared for adequately at daycare. I was able to better focus on work, and I became more efficient at managing my time. I hit all my deliverables because I wanted to ensure that I could continue to work from home next to my baby. And I focused on contributing more and bringing more value to my team, my manager, and to Cisco.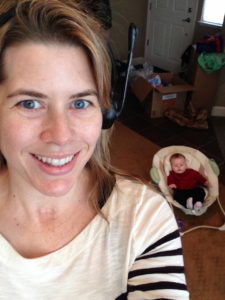 Knowing that my manager and Cisco were there for me as I transitioned into becoming a working parent and gave me more time to bond with my baby meant the world to me – it was the ultimate gift. It is why I never plan on leaving Cisco.
This one act of kindness and progressiveness, which cost nothing for my manager or Cisco to implement, gained Cisco a loyal, dedicated, and committed employee for life.
In the past seven years since I had my first baby, Cisco has continued to progress in supporting parents, children, and families over the years – through benefits like our Child Bonding Leave, Adoption Leave, and Grandparent Time Off to name a few. Cisco even offers parents returning from parental leave a DX80, which is like a miniature Telepresence unit, so that they can easily transition back to work once parental leave ends.
It is benefits like these that make me proud to work at Cisco and reflects how Cisco embraces every aspect of its employee's lives.
Want to work for the #1 Best Place to Work in the World?  We're hiring. Apply now.