After working in technology for 15 years, I had what many may call a mid-life crisis. Although, not in the traditional sense of the word. Rather, I started to question my purpose and the direction of my life – and began to wonder if I should leave my career in technology to become a part of something bigger.
I wondered if I could do more by focusing exclusively on community service.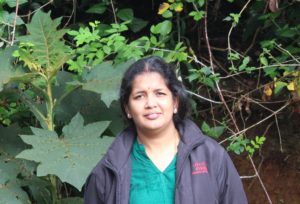 I reflected on my early days of joining Cisco and how, as a service-orientated person with a background in social entrepreneurship, I was in awe of the genuine work going towards community development from a corporation of Cisco's size. It struck a chord in me, even then, and pushed me to take responsibility for coordinating CSR activities in Chennai, India.
For a time, there was a team of four 'CSR Champions' who frequently organized community outreach events and garnered employee participation. But as time went by, the four member team became a team of one – leaving me to carry on this amazing program alone.
Of course, other colleagues gave me a morale boost when I needed it most. And we were able to continue our CSR programs with "Girls Power Technology" and our "Sea Cleanup Drive" – amongst others.
But, still, I wondered if I could be doing more if I 'gave up' technology.
One of my favorite aspects of Cisco's culture is that employees are provided a support system and that often includes people with different backgrounds and points of view. Because of this initiative, I have a wonderful mentor named Punam Nagpal.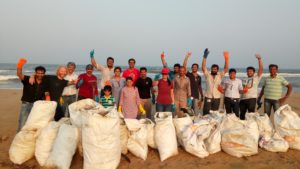 Punam has a magic about her that can show others a new perspective, and when I shared my concerns with her – she reminded me how technology and giving back, especially when you work at Cisco, go hand-in-hand.
Because of our conversation, I saw my role in a new light. It's because of Cisco that I've been empowered to not only grow my interest in community service and make a measurable difference in our community – but I've been encouraged to grow my career as a woman in engineering simultaneously.
Suddenly, I was convinced that I did not have to choose between my two passions – but that Cisco wanted me to contribute equally to both technology and giving back, and they've given me the tools to do just that! In using Cisco's volunteer match, donation match, and yearly volunteer hours (we're given 5 days each year to give back to organizations we're most passionate about) – I'm able to make an amazing difference in my community.
Recently, I organized an event in Chennai where 20 Cisco volunteers spent time engaging and playing with special needs children at SPASTN (Spastics Society of TamilNadu) during our year end CSR activity. I saw so many smiles that day, and we were able to donate $1000 to SPASTN – in large part because of Cisco's Match program for employees.
Again, I was reminded of how powerful it is when the worlds of technology and giving back collide.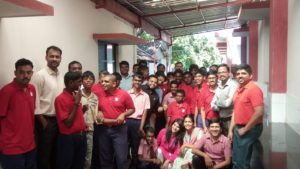 15 years into my technology career, I can honestly say I have never experienced a company like Cisco, which strongly advocates and promotes contributing to community development. More importantly, Cisco is a company that encourages ALL employees to participate in community activities through funding programs and volunteering.
It's not just lip-service or marketing – but a real part of our culture that has strong roots throughout our leadership and global teams.
I feel empowered and confident that by being a Cisco #WomanInTech, I can make a real difference in my technology career as well as fulfilling my social responsibility to make this world a better place. Working at Cisco enables me to make this a reality.
Ready to work for a company that cares? In 2019 Cisco's CSR report showed 447,935 hours were volunteered by employees and an amazing $25.5 million was donated to charities by employees directly or through Cisco matching funding. We're hiring. Apply now.