It is a GREAT time in history to be a student and a Cisco employee, and as a forty-something college senior and Cisco Technical Solutions Engineer on our Cloud and Hosted Solutions team for Worldwide Sales – I should know!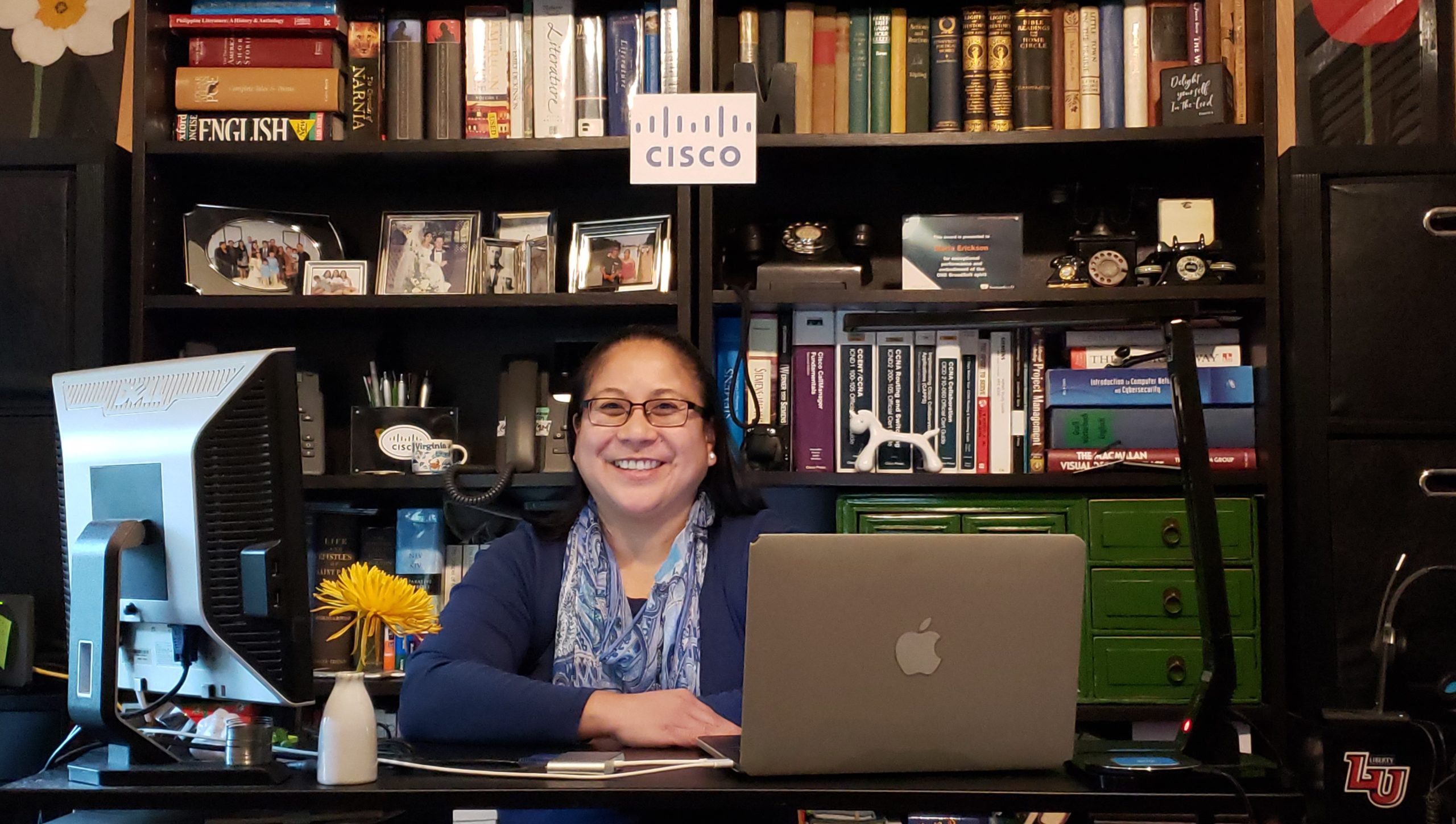 Cisco has given me the opportunity to attain a higher level of education and advancement, and it comes with a double gift: my current job skills are enhanced, while I am completing my college degree and achieving my personal goals.
Waking up on a Saturday morning and going to my university without ever leaving my home is amazing. Waking up on Monday and walking fifteen steps to my office and beginning my remote work day is equally incredible.
There truly are no limits when you can work – and learn – from anywhere.
As this fall semester began, I saw my worlds collide as I helped a college freshman from another university register for her classes and understand why security is so important. Beginning with the first step: installing the Duo app on her phone so she could do a two-factor authentication to get into her college's class registration system.
Meanwhile, at my own university, I attended a Webex webinar as a participant (vs. hosting a Webex session during the day) on how to navigate our e-books for the semester ahead.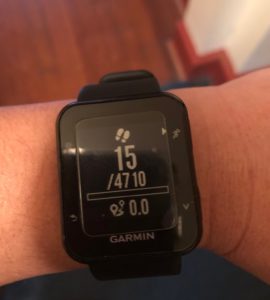 As I flip between my two roles by day and by night, I am amazed at how well they integrate with each other and how I get to experience both sides of this unique coin.
By day, I get to show universities what Webex can do for them and their end customers: their students. By night, with big thanks to the Cisco tuition reimbursement benefit, I get to be the customer's customer.
It's already a thrill to see the products that I help sell get used at customer's daily operations; that's the job satisfaction one gets when you see something you were part of putting together come to reality. It's an even bigger thrill to see and fully experience Cisco products as our customer's customer.
This experience of using our products as a student helps me understand, firsthand, what our customers truly need. While yes, customers communicate these requirements as part of the sales processes, the experience of being a student gives me the needed empathy and insight that isn't easily translated into some conversations.
Someone once told me one of the best qualities a person can have is to be teachable. I believe we all have it within us to always be teachable, whether that's learning some new product or hitting the books or learning a new hobby. Being teachable expands our horizons, and in turn, it also spurs us to invest into others. I loved being able to share with a young adult who is just starting out what Duo is, and why security is important; and I got to do so having learned internally what our Duo product does – even though that practice is not my core area.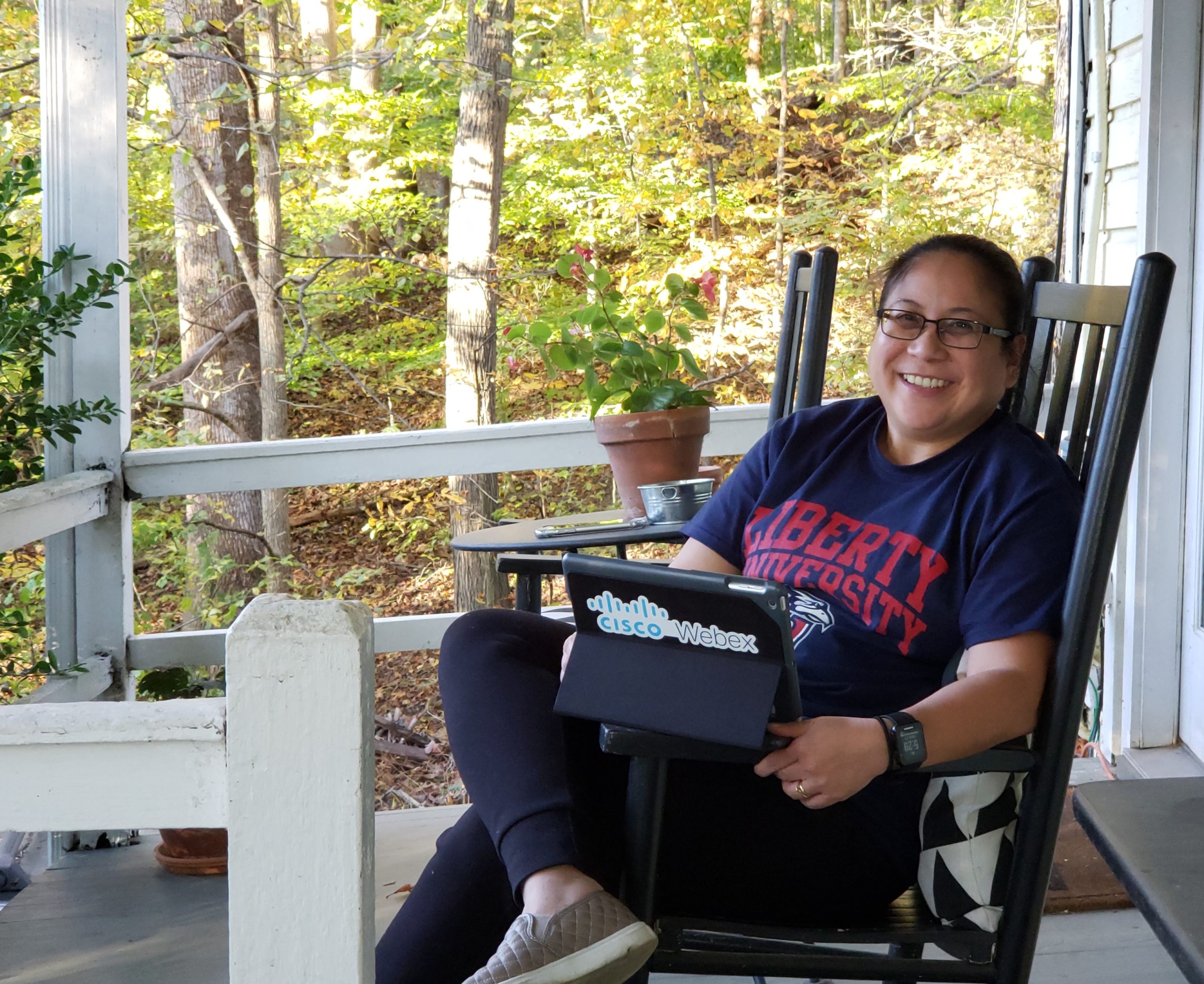 Is every day having dual roles easy? No, of course not.
There are a lot of late nights and missed weekends – and while not in the same context as Downtown Abbey's Lady Grantham's question of "What is a weekend?" – I sure have been asking myself that question quite a bit.
Then, I stop and think of how all this is made possible today with the technologies and services Cisco makes and delivers. At no other point in our history would this have been possible with this degree of communications richness. At no other point in our history, would I have been able to achieve these dreams – and finish my college education – without Cisco.
Want to expand your horizons? We're hiring. Apply now.