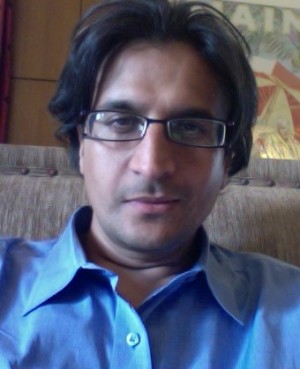 By Biren Mehta, Senior Marketing Manager, SP Marketing in Routing and Switching, Cisco
Have you ever tried to order a pizza that 20 different people would enjoy?  Just imagine getting twenty companies to agree upon a vigorous test plan that included over 600 test cases! (No easy cop-out by just getting plain cheese here…).  Big kudos go out to the Metro Ethernet Forum (MEF) for the launch of the Carrier Ethernet 2.0 (CE 2.0) certification program and to the first wave of MEF CE 2.0 certified companies.
The MEF certification of Carrier Ethernet equipment and services is of significant value to network operators.  The certification establishes a standard for delivering carrier-grade Ethernet services, speeds deployment of new services, and creates interoperable trust in a multi-vendor multi-operator network environment. MEF CE 2.0 greatly expands Ethernet services and further advances the industry through standardization of interconnectivity. Improvements include extending the Ethernet services reach, multiple classes of services for optimized mobile backhaul delivery, and greater manageability for delivery of differentiated applications over managed networks globally.
Cisco has long-supported the standardization of Carrier Ethernet and is proud to be recognized as a CE 2.0 MEF certified company and one of the pioneers for the creation of the CE 2.0 certification.  CE 2.0 certification is particularly challenging as the test plan involves hundreds of test cases, a testament to certified products and vote of confidence to operators for delivering CE 2.0 services.
While Ethernet services have now been offered for several years, basic connectivity is not sufficient anymore to keep customers satisfied.  Offering consistent performance guarantees generates more revenues for the same volume of data transported, but to achieve this, we strongly believe in platform as well as system level certification for carrier class Ethernet service delivery to assure consistent performance levels.  To this end, we took our commitment to Carrier Ethernet one step further and are the world's first company to have achieved MEF compliant end-to-end IP NGN Carrier Ethernet system certification.
There's still more to do, however. Today, Carrier Ethernet is widely adopted for transport of business and residential services. With the emergence of cloud computing, requirements of network services delivery and operations models are changing.  The technical construct and definition of new CE services is under debate to meet emerging cloud requirements and there is a clear industry consensus that Carrier Ethernet will play a crucial role in connecting data centres and virtual machines. There is much more work to be done in this area to transform and standardize existing set of Carrier Ethernet services (E-LINE, E-LAN) to accommodate the dynamic, on-demand and elastic requirements of cloud computing.
Needless to say, we're bullish on cloud and its significance to the CE standards development.  We look forward to collaborating with the MEF and contributing to the standards development and certification of CE services.