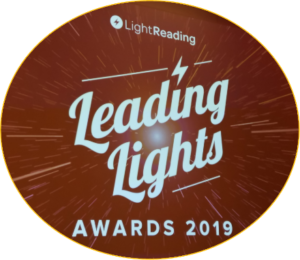 Congratulation to Rakuten Mobile, arguably one of the industry's most innovative service providers, for winning not one, but two Leading Light Awards last night. Rakuten won for the "Most Innovative Telco Cloud Strategy by an operator" and "Most Innovative Automation Strategy by an operator". These are both well earned and well deserved.
Back in April of 2018 Rakuten and Cisco met to discuss their vision of a completely reimagined mobile network. This network was to embrace all the 5G software-defined innovations that the industry had been discussing for the last few years.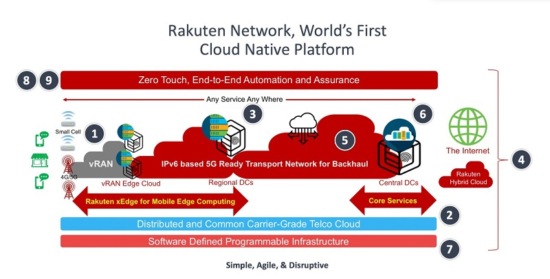 The Rakuten Software-Defined Telco Platform is fully virtualized (save the actual cellular antennas which must be physical devices).  Working with Cisco, their Customer Experience (CX) team and some of our Open vRAN eco-system partners, together we reimagined the 5G network. Multi-Access Edge Compute (MEC) was redesigned to support two different workload models.  The first, known as the "Far-edge" compute was designed to deliver a cost-effective virtual RAN.  The second, known as "Edge" was designed to support network services like video streaming and other applications that benefit from being located closer to the end user.  In the core, Rakuten Mobile uses the Cisco Ultra Packet Core and Policy Suite – the industry leading cloud native core and policy for 4G and 5G.  The Telco Cloud Platform uses Cisco's Intent-based networking for end to end IP transport and takes advantage of its design that disaggregates software from hardware for a more agile and resilient network.  The Rakuten Telco Cloud Platform is not 100% Cisco.  Indeed, the Cisco 5G architecture is modeled to be an open, multi-vendor architecture supporting converged access.  Altiostar provides the virtualized RAN and Intel, Red Hat and others are also important partners in this software-defined platform.
An open, multi-vendor, software-defined end-to-end architecture can be a complex thing to manage, and that brings us to the second award that Rakuten received – Most innovative Automation Strategy by an operator.  Once again, Rakuten and Cisco teamed to reimagine how advanced automation should perform in a 5G network.  The Rakuten network uses Cisco CX Matrix graphic user interface (GUI) system as a single pane of glass for management and orchestration for the network.  CX Matrix is customizable to provide Rakuten with the look, feel, and nomenclature they want to run their network.  Behind CX Matrix are Cisco Network Services Orchestrator (NSO), Elastic Services Controller (ESC) and automation systems from other partners like Innoeye OSS and Alitostar.  With this advanced automation, Rakuten was able to bring up their entire network with the push of a button in a few hours – not days.
The result of these most innovative telco cloud and automation strategies include a nation-wide network built in less than a year. Reduced cost to deploy and operate. And network that will run 4G LTE ate first and the 2020 planned upgrade to 5G will be only a matter of new physical antenna and RAN software.  The network is truly 5G enabled.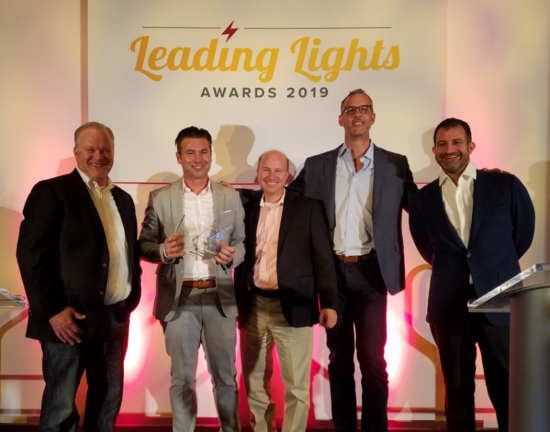 Congratulations to Rakuten Mobile for leading the industry in 5G transformation.
You can read more on the Rakuten network in this white paper titled "Reimagining the End-to-End Mobile Network in the 5G Era".