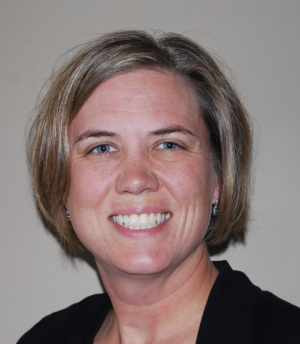 By Gina Nienaber, Marketing Manager, SP Product and Solutions Marketing
It's not too late to meet us in Paris for arguably one of the most important technology innovation shows in all of Europe during 2015. If you're delivering or planning to offer cloud services from an Evolved Programmable Network, this is an event you don't want to miss!
Industry technology leaders from every customer segment (enterprise, service provider, and web) and from leading technology vendors, including Cisco, a Platinum Sponsor this year, will participate and share information on MPLS, SDN, NFV and IPv6. Amazingly – this will all happen under one roof at the Hotel Marriott Rive Gauche. I'll highlight some activities you don't want to miss:
Attend Cisco's Pre-Conference Customer Transformation Through Innovation Workshop. You will find the agenda below – contact your account information for an invitation.
Stop by Booth #315 to see Cisco's Transformation Through Innovation demonstrations of leading Evolved Programmable Network and Evolved Services Platform This includes demonstrations of Segment Routing, IPv6, Cloud VPN, WAN Automation Engine, Cisco NSO (Tail-F), High-Density 100GE 8 Port Card and the Cisco IOS-XRv 9000 virtual router.
Check out Cisco's participation in EANTC's Public Multi-Vendor Interoperability Test focusing on cloud delivery and MPLS core simplification.
Don't forget to schedule a private meeting through your account team with one of the many Cisco subject matter experts on site. If your account team is not available you can stop by Cisco Booth #315 on-site at the show to schedule a private meeting.
For those of you who have not registered please feel free to use Cisco's 35% off VIP discount code: CISxrsip35pla
Cisco has multiple speakers and subject matter experts participating in MPLS&SDN World Congress, NFV&SDN Summit and IPv6 World Congress Below is a summary of Cisco's Participation, starting with our customer workshop.
CISCO'S PRE-CONFERENCE WORKSHOP | MONDAY 16 MARCH 2015
The line-up for Cisco's Pre-conference Customer Transformation Through Innovation Workshop is amazing. If you plan to attend, arrive at 14:30 for a cup of coffee and to network with fellow technologists. As soon as everyone is settled, Cisco will jump right into the action packed agenda.
Jim Scott, Senior Director of Sales for EMEAR will kick-off the day by discussing market trends and Cisco's vision and strategy to transform to an evolved programmable world.
Brendan Gibbs, Vice President of High End Routing will present on Cisco's Evolved Programmable Network innovations driving business transformation.
Clarence Filsfils, Cisco Fellow, will introduce Cisco's Application Engineered Routing, (grounded on Segment Routing) and discuss key use cases.
Mark Townsley, Cisco Fellow, will deliver an update on IPv6 Centric Networking and give examples from customer deployments around the globe.
Bart Van de Velde, Director of Engineering, will speak about Cisco Cloud Managed Solutions for Business, and will demonstrate what Cisco has to offer.
Finally, Jambi Ganbar, Senior Manager from EANTC AG will present real world validation of many emerging technologies, showing how many innovations have become deployable realities since last years World Congress.
MPLS & SDN TUTORIAL & SEMINAR | TUESDAY 17 MARCH 2015
Cisco's Diane Patton, Technical Leader, High End Routing and Optical Product Management and Broadband Forum Ambassador, will jointly host the morning tutorial and seminar with other Broadband Forum Ambassadors. The session will cover the following topics:
Building Converged IP and Optical Transport Network
Reducing Operating Costs through Energy Efficient Mobile Backhaul
Building Converged IP and Optical Transport Networks – First part
Building Converged IP and Optical Transport Networks – Second part
Cisco's Emerson Moura, Technical Solutions Architect and MEF Ambassador, will jointly host the MPLS/SDN afternoon session with other MEF Ambassadors. Emerson will also moderate a panel on APIs for Orchestration and Automation.
V6 WORLD CONFERENCE DAY 1 | TUESDAY 17 MARCH 2015
Cisco, as the industry leader in IPv6 Centric Networking, will be well represented at V6 Congress again this year.
To find out what's really up with IPv6, make sure you find your seat by 09:05 on Tuesday morning when Mark Townsley, Cisco Fellow, will deliver his keynote the first day of V6 Congress. His presentation titled "Unleashing the Power", presumably the power of IPv6, is sure not to disappoint.
Stefano Previdi, Distinguished Engineer, will follow and discuss "Segment Routing in IPv6 Networks". Come to this session to learn how Segment Routing works in an IPv6 Centric Network.
Join Eric Vyncke, Distinguished Systems Engineer representing the Belgian V6 Council and Alain Fiocco, Director of Engineering representing 6Lab, and other panelists at 14:30, when they discuss "Lessons Learned" with IPv6 over the past year.
Join Michael Behringer, Distinguished Systems Engineer, at 15:50 to learn about "Simplifying Deployment Operations with IPv6 Based Autonomic Networking".
Cisco's Andrew Yourtchenko, Technical Leader, will join Carl Wuyts of Technicolor to run a MAP-T CPE demo. The demo will show how MAP-T transition technology can be used to allow IPv4 to continue to work next to native IPv6.
NFV & SDN Summit WORKSHOP | TUESDAY 17 MARCH 2015
Cisco's Andrew McLachlan, Principal Engineer and Open Daylight Ambassador, will co-present at the Open Daylight Workshop at 11:15 and will cover "Building a Robust and Compete SDN/NFV Controller". This session will describe the Open Daylight Organization, its mission, as well as technical details around the open source SDN controller project it represents. To learn more about Open Daylight, please attend Andrew's session.
V6 WORLD CONFERENCE DAY 2 | WEDNESDAY 18 MARCH 2015
Eric Vyncke will return to center stage and serve as the morning chairman introducing each of the IPv6 Deployment sessions.
After lunch, Steve Simlo, IPv6 Product Manager, will serve as afternoon chairman introducing sessions by LinkedIn on IPv6 Deployment, an IPv6 Measurement Panel led by Alain Fiocco and a session on the Internet of Things by Pascal Thubert, Principal Engineer. V6 Congress 2015 will close out with focus on the Enterprise with sessions led by Microsoft and Dataport covering their deployment scenarios.
COMMON CONFERENCE DAY 1 | WEDNESDAY 18 MARCH 2015
On Wednesday, during common conference session, heavy hitters will take center stage. Attendees will have two opportunities to hear David Ward, Senior Vice President, Engineering CTO and Chief Architect present when he delivers his keynote address Wednesday at 12:00.
David Ward will also participate Wednesday at 18:10 in a debate with other vendors and carriers on the topic "Open Source & Standards: How they fit together".
At the end of Common Day 1, don't forget to join Cisco subject matter experts at the Welcome Reception at 19:30 for a cocktail and a chat about your favorite technology.
MPLS SDN CONFERENCE DAY 2 | THURSDAY 19 MARCH 2015
MPLS SDN Congress continues on Thursday morning where the focus will shift to IETF Spring, also coined by Cisco as Segment Routing. George Swallow, Distinguished Engineer, Cisco, will present at 08:30 on "Re-thinking Traffic Engineering in the light of SDN & Segment Routing".
At 8:55 Clarence Filsfils will also present on Segment Routing, covering ongoing deployment use-cases with detailed examples..
Mark Townsley will close out Cisco's speaking opportunities Day 2 of the main conference by presenting the V6 World Congress Conference Report to the MPLS SDN Congress attendees.
NFV & SDN CONFERENCE DAY 2 | THURSDAY 19 MARCH 2015
Azhar Sayeed, Director of Engineering, Cisco will serve as the morning moderator for day 2 of NFV & SDN Summit. Azhar will also present at 16:10 on NFV for Mobile Networks.
SDN & NFV CONFERENCE DAY 3 | FRIDAY 20 MARCH 2015
At 10:20, Stefan Vallin, Product Strategy, Tail-f (recently acquired by Cisco) will discuss "Service Orchestration in Hybrid Physical/Virtual Networks". He will discuss how most real NFV use cases implement services that involve a mix of virtual and physical network devices. Stephan will present principles and real examples on how to achieve orchestration in hybrid environments.
John Evans, Distinguished Engineer, Cisco will take the stage at 15:30 and present on Optimizing VNF Placement over a Wide Area Network. John will present studies based on real networks that show how non-optimized VNF placement can make inefficient use of the underlying network and data center resources.
We hope to see you in Paris! Tweet us your pictures, questions and or comments @CiscoSP360