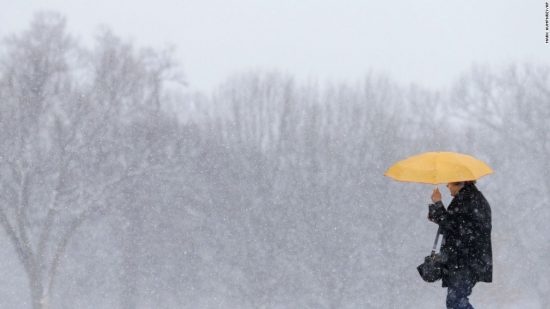 'Umbrella', a device used to protect you from the rain, simple to operate, take it anywhere  and comes in many  colors and customizations – yet ultimately is the single most simple and widely deployable form of protection from bad weather. You do not have to change what you are doing – just pick up your 'umbrella' and carry on what you have to do.  You do not have to dedicate time to get yourself prepared – you just pick it up and you know it will work and integrates seamlessly into your day! You also know that it will be there when you need it most!
So why should delivering secure business connectivity be any different?  Should we ask a company to change what they have to do to be successful in their business just to be safe on the internet? Should we expect that loss of data – customer or IPR be part of doing business?  Is it acceptable that ransomware become an occupational hazard? Should security be complex to deploy that it is burdensome to their business and leaves them at a disadvantage?  No – it must just work!
Cisco Umbrella very much fits the classic 'Umbrella' model. Whether it is a wired internet connection or mobile, on-net or off-net, Cisco Umbrella provides up to date security that just works. The business owner has nothing to configure, just keep focusing on what they do best – running their business.  What is 'hidden' from the end user is unrivaled threat intelligence based on Cisco worldwide visibility and massive investment in bringing best in class up to date threat intelligence to each offer. Within minutes of a new threat being identified, Umbrella is updated and now protecting each user. So whether the end user is being redirected to a site to download malware or has clicked on an email link that will lead them to a ransomware site – protection is in place. Just like the classic 'Umbrella', it is there when you need it most.
So while the end user doesn't have to change their lifestyle, what about the Service Provider? Must they make significant investment in infrastructure, technical and operations manpower and marketing investment and ultimately burn time before being able to launch such services and start to get return on their investment. Umbrella is a Cloud Service – integrates easily into the Service Providers infrastructure – just point and go. Therefore, instead of lengthy deployment cycles and costs, the Service Provider can now focus the efforts on marketing the service, strengthening their brand around security and differentiating themselves in the market and time to market is now weeks NOT months!
So next time you see dark clouds and you reach for your 'umbrella' – consider Cisco Umbrella to provide cost effective highly effective security for your business and make sure you protect yourself from malware, botnets and phishing.
Want to learn more on how we can help protect your organization or customers, visit us at Stand 1.A7a @IBC 2018, 14 – 18 September in Amsterdam.