By Paul Claussen, Director, Product Management, Cloud Applications, Cisco Service Provider Video Software and Solutions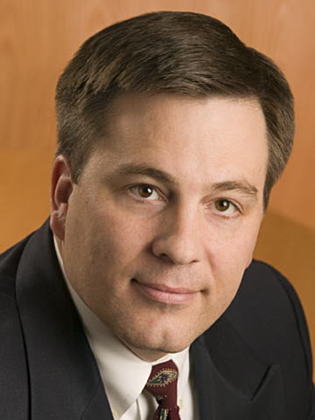 If there's one constant, in the need to compete more effectively against the growing roster of over-the-top (OTT) video providers, it is the need to move services and products to the consumer marketplace more quickly.
Think about it: Every provider of an over-the-top service, video or otherwise, grew up on broadband. Even their "legacy" components were born, originally, on Internet Protocol. Netflix, Amazon/Love Film, iTunes, Break Media — all of them are, in essence, broadband natives.
It follows that an intrinsic skill set amongst broadband native video providers is service velocity. It's actually something we talk about a lot at Cisco — the necessary cultural shift to agility is a driving force here, from the top down — and it's a significant focus for us at this week's IBC in Amsterdam.
In order for our service provider customers to compete in today's highly competitive environment, the shift to an agile mindset of "continuous development" and "continuous service delivery" is vital. Getting there requires a mixture of modularity, openness, scalability and security across the service delivery system. In our view, there are three steps that service providers can take now to transform their business to a place where they can quickly turn ideas into services: adopt a "cloud first" approach, leverage the RDK, and implement an application framework in the CPE.
Step One: Cloud First
It starts with a "cloud first" mentality — meaning constantly seeking ways to move service logic and functions to the cloud. In a perfect world (which happens!), "cloud first" starts with a top-down commitment to velocity.
It works like this: Place application and business logic in the cloud whenever possible and leave in the realm of the consumer premises equipment (CPE) only the 'must be' components of the service. CPE components use open APIs for integration and are designed to be managed (you guessed it!) in the cloud.
This approach provides all the 'cloud goodies' like quicker service launches and updates, ability to scale up rapidly, and easy integration with other cloud services.
With the right CPE software in place we have the winning equation.
Step Two: RDK
RDK is the Reference Design Kit. In essence, it's a way to get to market more quickly with new CPE, be it set-tops, hybrid QAM/IP gateways, pure-IP gateways, Wi-Fi router/cable modem combinations, and whatever else our service provider customers do with it next.
Essentially, the RDK was created to support faster launches and updates on the CPE side, with a "cloud first" mindset. Cisco is head-on aligned with the core principles on which the RDK is founded.
Our actions with respect to RDK are large and intentional. Earlier this year, around the time of ANGA, in Germany, we detailed our work with Hrvatski Telekom, in Croatia, to launch Europe's first all-IPv6 IPTV service, and using RDK. In 50 days, start to finish!
In May 2014, we announced our contribution of an open source framework for broadband services to the RDK, including home routing, TR-69, and other components of a stack we outfitted inside millions of fielded broadband modems and gateways, worldwide.
The intent was and is to enable all of RDK's constituents — from service providers to CE manufacturers, system-on-a-chip (SoC) makers and integrators — to rely on us for the open source components they'll need.
Step Three: Application Framework
So, clearly, RDK is an ingredient for velocity. The third ingredient, an application framework on the CPE, further supports service velocity. Think about it as a 'software box' residing on top of the device platform. This 'box' allows quick upgrade of services to the device. The life cycle of the service is managed by the service provider, and each one is secured in a 'sand box'. It's an open environment that also allows easy portability of services across the device ecosystem.
When in Amsterdam…
At IBC, we're showing our cloud first approach in action, with our application framework running on RDK. Put it all together: service velocity.
All this is presented in a multi-screen environment and also on our latest 4K CPE, with outstanding performance.
But more important than the means is the end: amazing TV experiences both in and out of home, and services that your customers want, delivered faster.
It's a lot to try to describe in words. Better to come see it. Looking forward to seeing you!
Tweet us @CiscoSPVideo if you have any questions about our demos.