The world is changing, and so are your workloads. What was once bound to the on-prem data center, a large cluster of tech stacks at a local branch office, is now effortlessly deployed in the 'cloud'. The cloud is a way to store data that requires no physical infrastructure for the end-user to manage. Cloud migration is a hot topic and has been on CISO's minds for years. As you could imagine, this is a cheaper and easier way to manage workloads and store sensitive data. Why wouldn't you want to migrate your business into the cloud? In a recent episode of the Cloud Unfiltered podcast, John Heintz, Technical Solutions Architect at Cisco, sat down to discuss the state of the cloud and the challenges that organizations are facing as they attempt to migrate and leverage cloud resources, secure their remote workers and more. Further, Heintz explains why Cisco Stealthwatch Cloud supports a holistic approach to security, is simple to use and compatible with hybrid-cloud deployments, and is even better with Cisco SecureX.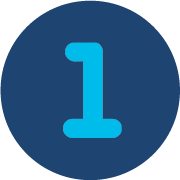 Stealthwatch Cloud supports a holistic approach to security
Stealthwatch Cloud, Tetration and AppDynamics come together to provide full protection at the network, workload, and application layers respectively. Stealthwatch Cloud gives users confidence that, whether they are breached using stolen credentials or top-tier workarounds to firewall policies, they will be alerted to any malicious behavior. Even with these tools activated, threats can still get through. Stealthwatch Cloud uses the network itself as a sensor and detect threats through various methods of behavioral modeling. After a number of days, Stealthwatch Cloud understands what is normal and will alert users of deviations or anomalies. That is, if a printer is not acting in a way that a printer would normally act, Stealthwatch Cloud will detect it and flag an alert.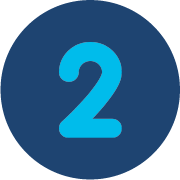 Multi-cloud is complicated. Stealthwatch Cloud is not.
Stealthwatch Cloud ingests all of your public cloud telemetry and detects threats like no other security solution. Solutions from other vendors support multiple clouds but only Stealthwatch Cloud can see into native telemetry like VPC and NSG logs. Additionally, it uses this information to generate alerts that are unique to various public cloud vendors like AWS, Azure and GCP. Deployment is simple and users will even receive a report of all findings during the free trial period. Stealthwatch Cloud is valuable to all kinds of businesses, from large enterprises to "mom and pop pizza shops" according to Heintz. The tool is SaaS-delivered and priced uniquely for each customer so that even those with very small deployments can feel confident that their cloud instance is secure.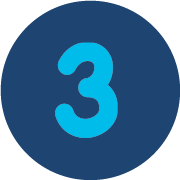 Cisco SecureX and Stealthwatch Cloud are better together
SecureX connects the breadth of Cisco's integrated security portfolio and your entire security infrastructure for a consistent experience that unifies visibility, enables automation, and strengthens security across your network, endpoint, cloud, and applications. Stealthwatch Cloud's power is in network traffic analysis.
It provides visibility into the public cloud and applies advanced security analytics to detect threats in real-time. SecureX increases the effectiveness of Stealthwatch Cloud, as it ties it to tools like AMP for Endpoints and ISE, that allow for quick host isolation and other remediation methods. In return, SecureX can use east/west data generated from Stealthwatch Cloud to see how threats are moving laterally through the network.
This is only the beginning of cloud migration. A rise in remote workers has shown businesses that they are capable of leaving on-prem data centers behind and Stealthwatch Cloud is the perfect tool to help them utilize the public cloud securely.
Be sure to listen to the Cloud Unfiltered podcast, and sign up for a 60-day free trial today.