We asked the 2014 Cisco Champions what advice they would give to someone starting in the IT industry. Cisco Champions are seasoned IT technical experts and influencers who enjoy sharing their knowledge, expertise, and thoughts across the social web and with Cisco. The Cisco Champions program encompasses different areas of interest, such as Data Center, Internet of Things, Enterprise Networks, Collaboration and Security. Cisco Champions are located all over the world.
(Cisco Champions are not representatives of Cisco. Their views are their own)
Here are their top 5 tips.
1. Be a Specialist AND a Generalist
Specialize in your field, but keep general knowledge of related fields. So if you're a networking expert, make sure to know servers, virtualization, storage and voice among others. You'll thank yourself when you can troubleshoot problems that aren't necessarily the network.


Benjamin Story
Network Engineer
@ntwrk80
 2. Develop Relationships, Make a Plan
-Pay attention and give some effort to developing professional relationships with others in IT, particularly those in closely-related fields that aren't your chosen area of expertise.
– Make a plan for what you want to learn and visit that plan regularly. Don't learn only what your job requires, but think about longer term goals.


Wendell Odom
Cisco Press Author
@wendellodom
 3. Follow Your Passion, No Shortcuts.
– Find a field that interests you and follow your passion, not just the dollars.  If you're not really passionate about your chosen field in IT you are going to get burned out fast.
– Remember there are no shortcuts when studying for certifications. Steer clear of the easy path of brain dumps and the like.


William Burnam
Lead Network Engineer
@stilgar
 4. Never Stop Learning and Help Others.
– If it interests you, continue your education. Share what you learn with others. Stay passionate.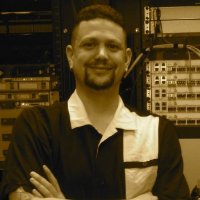 Stephen Rodriguez
Solutions Architect
@wifijanitor
– Learn routing & switching as the foundation for other areas like Wireless, Voice, and Data Center. Invest in your learning by purchasing used networking gear to practice on. Network with other IT professionals and get involved in online forums to help others who are also learning.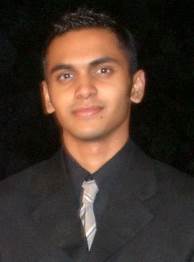 Lasantha Perera
Network Engineer
@lperera3
 5. Listen and Research
– Listen to others. Many people are willing to talk about technical topics, obstacles/problems they have overcome and how they have dealt with them. Working and connecting with others gets you more exposure and 'networks' you with other professionals. Sometimes all it takes is a conversation  and the finding of common ground.
– Try not to shy away from a problem. Just because you might not know what it is immediately, that does not mean you can't figure it out with a bit of effort. When you run into something you don't know hit Google, Support Forums, Lab, Books. Knowing how to use and find resources is as useful as knowing the topic off-hand.


Stephen Occhiogrosso
Senior Network Engineer
@StephenO86
P.S. from Cisco: Another excellent resource for IT Professionals is the Cisco Learning Network, where you can find technical information and professional networking opportunities to help advance your certification goals.
Do you have advice for an aspiring IT expert? Share your thoughts by commenting below.