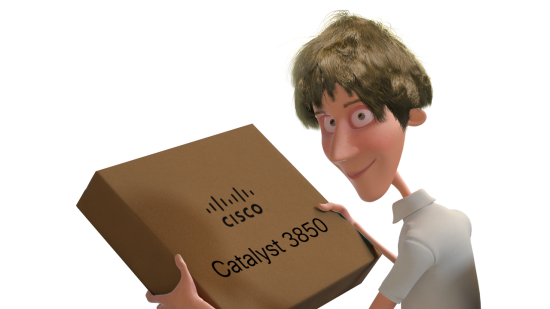 A few weeks ago we launched new Cisco Unified Access solutions at Cisco Live. These included the new Catalyst 3850 switch and the new Cisco 5760 Wireless LAN Controller, both built on the new Unified Access Data Plane ASIC.  These will be key for Cisco partners and their customers as they implement BYOD policies and add more wireless access in branch offices, stores, and other remote locations. It's a great opportunity for you to help your customers deploy these technologies with a converged approach.
To capitalize on this opportunity, of course, you'll need to learn something about Cisco Unified Access and I've got some ideas for you on that. 
There are a number of ways a partner can learn about Cisco's newest Unified Access solutions. For starters, you could read and watch all of the new documents and resources, from datasheets and FAQs to videos. You'll find the FastTrack, OIP, VIP, and TMP links there as well.  However, there's also a fun way to learn about Unified Access, a way in which (in addition to getting information that will give you a competitive edge) you're also entered to win one of 30 iPads. If this is more your speed, then the Unified Access Partner Challenge is for you!
How do you take the Unified Access Partner Challenge?  There are three very easy steps:
Watch a short edition of TechWiseTV on the Unified Access Partner Challenge site (You'll recognize a familiar face from the Ike Theodore (IT) Willis animated series)
After you watch the video, click the Begin the Challenge button beneath the video viewer to Register (We want to make sure we know where to send your iPad if you win)
Take the Challenge by answering questions about Unified Access (You'll already be an expert from watching the TechWiseTV episode)
That's it! Now go take the challenge. By the way, be sure to share this challenge with your colleagues so you don't have to fight over the iPad if you win. Just send them a quick email!