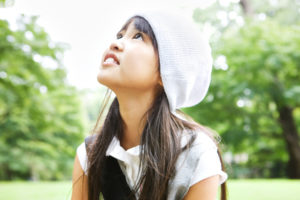 If you're anything like me, whenever the end of the year rolls around you start looking back at the accomplishments you made in the previous 12 months, and it's pretty incredible to think about all of the things that you did. What I mean is, as you're going through your day-to-day activities, it never really seems like you're doing a lot; but all of a sudden December rolls around and you turn your gaze back and think, "Wow. This was a busy year!"
Cisco is no exception. This was a jam-packed 365 days, so if you missed something, grab your favorite cup of nog and take a minute to catch up on what you may have overlooked.
In January, we introduced DNA Spaces, which better married data with context. DNA Spaces is a powerful end-to-end indoor location cloud platform that provides rich location services, including analytics, toolkits and API to Cisco wireless customers.
The following month at Mobile World Congress in Barcelona, Cisco teamed up with Samsung to allow anyone using a Samsung device to securely—and automatically—connect to the network using credentials already on their devices. The conference goers were happy and the collaboration went very well.
At the beginning of May, Cisco wireless took a quantum leap into the future when it released not one, not two but THREE Wi-Fi 6 (802.11ax) access points! The Cisco Catalyst 9100 Access Points were the first Cisco APs to adhere to the new standard. And not only that, but they were the first Access Points to be released under the Catalyst moniker, joining their Wi-Fi 6-standard-adhering Catalyst 9800 wireless controller brethren which were released late in 2018. The Catalyst 9100 access points are packed with new and exciting features that take your network to the next level.
One of the biggest topics this year was OpenRoaming and you know that Cisco was all about making sure their customers understood what this new technology entails. Not only was Cisco focused on OpenRoaming, but we discussed what you need to do to get ahead of the Wi-Fi 6 Upgrade Curve. Lots of our customers haven't upgraded their networks yet, but Wi-Fi 6 is expected to hit hard in 2020, and we don't want you to get left behind!
This past year, you probably saw more data running through your network than you ever had before. Cisco dove headfirst into Network Analytics by trying to make sure that the network was smarter and simpler to manage via machine learning and artificial intelligence. We had a lot to say on this subject, and we've collected all of our blogs on this topic right here.
2019 was a year of events and anniversaries. In June, Cisco joined with the rest of the industry to celebrate 20 years of the Wi-Fi Alliance. Congratulations and cheers to them! Speaking of congratulations, we'll take a bow as Gartner named Cisco a leader in LAN Access for a fifth straight year. Not too shabby, if we do say so ourselves!
And to close out the year, there was another product announcement. This time Cisco debuted the Catalyst 9130 Access Point and the Embedded Wireless Controller (EWC) on the Access Point. The Catalyst 9130 is the follow on to the Cisco Aironet 3800 Access Point, while the EWC puts the controller right on the AP. This allows for a cost-effective Wi-Fi 6 network that's a snap to deploy.
That's it for a very, very busy 2019. What does the future have in store for Cisco next year? I'm not sure, I don't have 2020 vision! Groan all you want, but you'll be hearing a lot of that Dad Joke in the next year. Until then, enjoy your holiday season.