The Radical Evolution of Networks
Networks are the essential infrastructure that delivers the power of data in all its forms to support our interconnected civilization. We are all utterly dependent on networks to connect business systems, employees, customers, citizens—well, basically everybody and everything.
In just a few decades, networks have undergone a radical evolution to meet the changing needs of both computing—think massive data centers—and the ubiquitous connectivity for people and devices. Starting with simple hard-wired LANs for mainframe/minicomputer communication, the network evolved to WANs supporting distributed client/server applications. The sudden leap to the internet with multiclouds, IoT deployments, edge computing, and mobile app ecosystems is just the most recent radical change. There will be many more.
Long ago in the very early days of client/server networking, John Gage, a co-founder at Sun Microsystems, coined the phrase "The Network is the Computer." While that may have seemed like hyperbole at the time, we are now entering an era where that concept is fundamentally being realized. Let me lay the foundation for how Intent-Based Networking brings the concept of The Network is the Computer to reality in a way that is transforming how organizations operate, grow, and adapt in a digital world.
When networks only connected computers in order to share resources and computational processing, their role was pretty straightforward: maintain connections at maximum speeds without corrupting data. Fast forward a few decades to the phase change between client/server and SaaS platforms. The transition presented a stress test to see if enterprise networks connecting to internet platforms could provide the necessary Quality of Experience (QoE) for business-critical applications. Needless to say, the shift required upgrades and tinkering to existing networks before achieving satisfactory levels of performance.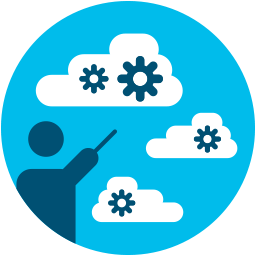 Today, network complexity continues to grow with an explosion in the number of SaaS apps, video conferencing, cloud to edge connectivity, and the proliferation of mobile and IoT devices. That means that network intents—security policies, segmentation rules, identities—are continually changing as organizations strive to connect people, processes, and devices anywhere in the world. In the past, network designers and operators needed to constantly adjust individual policies to keep up with changing business requirements. As IT professionals well know, constant manual adjustments and tinkering, by multiple sources, make for an unstable network—in addition to an overworked staff.
Empowering IT with Intents
What has been missing, until very recently, is a way to easily define, program, and change business intents across the entire network. At the core of an intent-based network is an open, programmable management platform that alleviates a significant portion of manual maintenance, performance tuning, and the ongoing work of securing sensitive data. As an intent-based network becomes aware of the people and devices making connections, it automatically applies security permissions and service levels to satisfy the designated QoE and permissions. An intent-based network gives IT several advantages:
Instead of sending technicians to every office, floor, building, or branch, the network discovers and identifies devices as they connect, assigns security and micro-segmentation profiles according to established policies, and constantly monitors access point performance to automatically adjust for QoE.
People can move freely among network segments, mobile device in hand, and automatically connect with the correct security and access privileges.
Branch routers can be powered up by local non-technical office personnel, and the router configured remotely via a cloud management console. The router is programmed with the appropriate policies as defined by the intents for the specific location, such as guest Wi-Fi access segmentation.
Machine learning and AI agents continuously monitor and analyze network traffic and connections, comparing activity against pre-defined intents such as security policies, watching for malware intrusions in encrypted traffic, automatically isolating infected devices, and providing a historical record of network events for analysis and troubleshooting.
An open API-based platform enables third-party applications and services to plug-and-play with the network. An ITSM, for example, can accept alerts and messages to create workflows that resolve issues before they become critical or even require human attention, saving many hours of IT team time.
Our customers are seeing IT workloads shift as they embark on transitioning their existing infrastructure to intent-based networking. One public sector customer says that their budget-constrained IT team was spending 80% of its time on troubleshooting and maintenance, leaving only 20% for innovative projects. They found that unacceptable and unsustainable. As they transitioned to intent-based networking, that customer turned the workload proportion around. Now 80% of IT time is spent adding value to the organization with innovative projects and only 20% on daily upkeep. That's significant added value.
These results are only possible because the network is programmable—just like a computer—with intents for driving business and security policies to enforce, protect, and ensure performance of services, applications, and devices. Another benefit is the ability to view, manage, and troubleshoot networked devices from a single-pane-of-glass portal, accessible from any authorized internet connection. Centralized management monitors branch routers, for example, to maintain QoE levels for essential applications, such as Office 365 and video conferencing. With intent-based networking, organizations can rapidly take advantage of the newest innovations in mobile applications, location services, and IoT.
Continuous Feedback Provides Visibility and Insight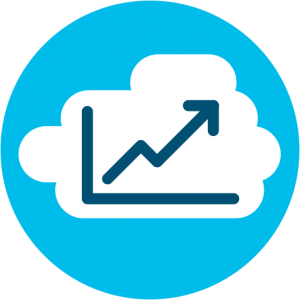 Continuous monitoring of network activity provides visibility and insight into how intents are being enforced. As events occur, such as a dropped Wi-Fi access point, they are monitored to create a historical record to use both for automatic corrections or to generate alerts for human intervention. IT can look back in time to find events that are difficult to replicate, making it possible to troubleshoot network anomalies proactively instead of hoping to catch the next occurrence. The feedback loop is essential for ensuring the network is always optimized to support business intents, such as automatically adjusting a venue's Wi-Fi coverage in preparation for a large conference with an influx of mobile devices.
The Intent is to Support Growth and Adaptability
Intent-based networks prepare an organization for growth and change. When policies evolve—new data privacy regulations, such as GDPR, come into effect—the network intents can be centrally reprogrammed to accommodate the necessary changes in data access privileges, micro-segmentation rules, and application permissions to quickly adapt the entire network to the external influences. Responsiveness to change is a fundamental attribute of intent-based networking. Since we know that change is the only constant, let the network adapt for you, so you can focus on defining and programming the network to enable the next digital transformation projects.
You can learn more about how intent-based networking can help you with business transformation by attending my presentation at the Gartner Symposium and ITexpo October 14-18, Walt Disney Swan and Dolphin Resort in Orlando. If you can't make the event, keep in mind that when you are wondering if intent-based networking can be the foundation of your business transformation, think of Cisco and come talk with us.