Yesterday the Wi-Fi Alliance (WFA) launched their new certification program for 802.11ac Wi-Fi  to ensure that the devices have been tested to interoperate with other 802.11ac products and older Wi-Fi products. As a part of the launch, the WFA also announced a list of the first published 11ac certified products, which included the Cisco Aironet 3600 Series Access Point and the Cisco Aironet Access Point Module for 802.11ac.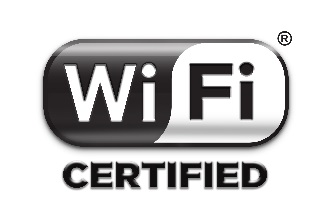 This makes us not only the first shipping Enterprise-class 802.11ac solution, but also the  first commercial 11ac access point with a published certification!
Why is this important? For those of you unfamiliar with the WFA, certification is important for ensuring interoperability with future 802.11ac enabled products. With the expected rapid adoption of 802.11ac clients in the form of laptops, tablets and smartphones, interoperability of all these devices can be ensured through WFA certification.
The Cisco Aironet 3600 Series Access Point, the industry's leading enterprise class AP – enables a flexible add-on capability via its purpose built modular architecture. Modularity avoids a rip & replace model and allows existing 3600 Series customers to introduce 802.11ac Wave 1 capability into their existing wireless network at the appropriate time:
–      3x PHY max data rate of 802.11n – up to 1.3 Gbps
–      Up to 3x the performance over 802.11n client devices
–      Modular design provides Investment protection for Existing 3600 customers interested in 802.11ac
First WFA-Certified publically announced commercial Enterprise class 802.11ac Access Point & Controller Configurations:
–      Cisco 5500 Series WLAN Controller and Cisco CAP3602 AP and RM3000AC Module
–      Cisco 2500 Series WLAN Controller and Cisco CAP3602 AP and RM3000AC Module
For more on the 3600 AP and the 802.11ac module, visit www.cisco.com/go/ap3600 and www.cisco.com/go/3600module11ac