As we enter the New Year, many of us have resolved to improve our health and fitness. While we may make short-term tweaks, the complex challenges in the healthcare industry will require significantly longer-term solutions. In the next chapter of our ongoing #FutureofPublicSector series, we examine the future of healthcare in Europe, checking in on the early innovators in the United Kingdom and Netherlands.
Healthcare in Europe, like many other parts of the world, is reaching an inflection point. Aging populations are driving an increase in complex, long-term health conditions. Today, 80% of people over the age of 65 have at least one chronic disease, and one in every two pensioners has at least two chronic diseases that require long-term medical treatment. By 2050, nearly half of the European population will be over the age of 60.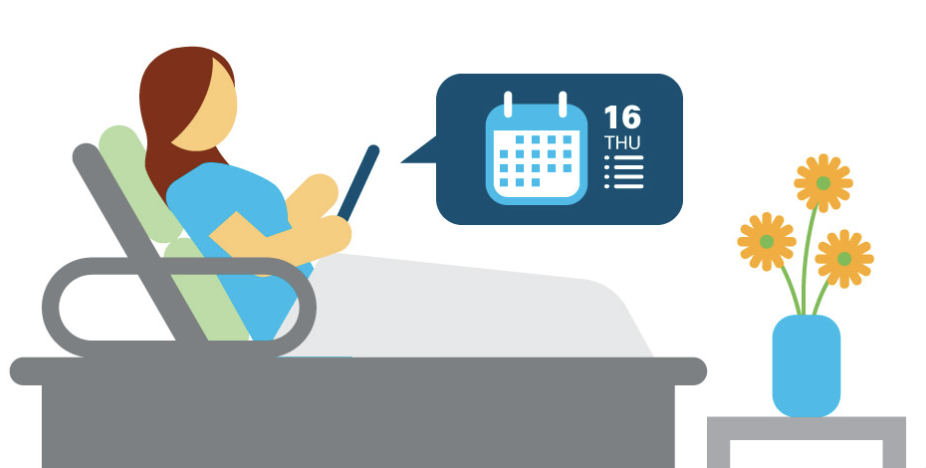 Tailoring Traditional Healthcare Systems
While an ageing population is a healthy sign that people are living longer, the increase in chronic conditions places enormous pressure on the healthcare industry. Firstly, chronic conditions are more expensive to treat, and these elderly patients often have greater mobility issues which can hinder accessibility to the care they need. More critically, the existing healthcare systems in place have been traditionally designed to deal with more acute medical concerns. Healthcare providers and governments across Europe must act now to tailor their healthcare system to respond to the evolving needs of patients.
As is the case for most industries, these leaders are expected to drive transformation with few resources and low budgets. So how can they make the necessary jump?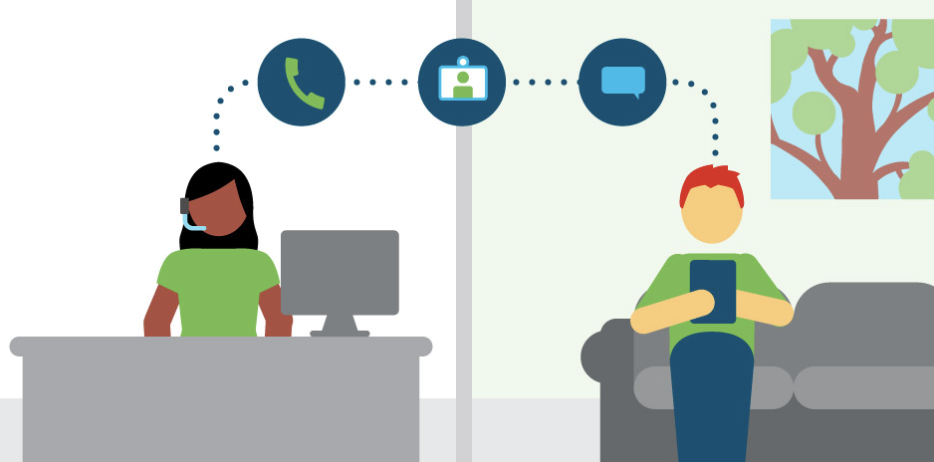 Bridging the Gaps
The following case studies show how technology is helping to transform healthcare from what it is today, to what it could be in the future.
St. Helens and Knowsley Teaching Hospitals, United Kingdom
St Helens and Knowsley Teaching Hospitals NHS Trust, based in North West England, provides a full range of secondary healthcare services across three sites at the Whiston, St Helens and Newton hospitals. As part of their vision to deliver 5-star patient care, the Trust pinpointed two key challenges:
The Challenges
First: A considerable number of the 750 stroke patients requiring 6-monthly reviews with specialist nurses did not show up to their appointments, mainly due to their delicate condition and/or mobility challenges.
Second: a limited number of 'Drains Specialist' nurses had to take up to six-hour round trips to visit patients with drains inserted following major cancer reconstruction. These nurses would visit patients in their homes within days of surgery, rather than have those patients spend up to two weeks in hospital before the drain could be safely removed.
In both examples, the Trust required an innovative solution that would reduce travel time for the patient or the nurse, enable at-home care for patients, and free up hospital beds for patients in critical conditions.
The Solution
St Helens and Knowsley leveraged Cinos and Cisco technology to implement a video assessment platform across its drains outreach and stroke review services at Whiston to enable medical staff to assess patients recovering at home remotely via video, removing the travel burden. In the six-month pilot of the platform, the appointment no-show rate dropped from 15% to 10% with stroke patients alone.
St Helens and Knowsley are now expanding the services to cover stroke and trauma patients too.

University Medical Centre (UMC) Utrecht, Netherlands
UMC Utrecht is one of the largest university hospitals in The Netherlands and must collaborate across multidisciplinary teams in other regional hospitals to ensure that local patients receive a comprehensive assessment and treatment plan.
The Challenge
Each hospital, general practitioner or care organization in The Netherlands has its own Electronic Health Record (EHR), Radiology Information System (RIS), Picture Archiving Communication System (PACS), Laboratory Information System (LIS) and an infinite number of specialized applications. These systems are often incompatible across medical facilities, which impacts the quality and availability of medical or patient data and can cause critical delays in the assessment and treatment plan for the patient.
The Solution
UMC Utrecht, in partnership with Parsek and Cisco, implemented an e-health collaboration platform. This platform improves the communications and resource sharing between medical professionals across three regional medical practices that specialize in cancer care. Using this solution, clinicians can now communicate and exchange patient documents or high-resolution medical images in real time via secure video, which is also available on mobile devices for when clinicians are on the go. Importantly, it enables multidisciplinary teams to access and review laboratory reports, pathohistological information and patient profiles to come together as a 'virtual tumour board' to feed into a patient's assessment and treatment plan, ensuring the patient receives greater care and expertise.
This is particularly useful when treating cancer patients given the multifaceted staging process that doctors must work together to determine, assess and ultimately use to define the most appropriate treatment. In the first phase this solution spans six different tumour types and three medical institutions, although there are plans to extend this further in subsequent phases.

With solutions like this in the future, healthcare in Europe and around the world will no longer be constrained by time and place. Healthcare in the future can be anywhere, anytime, on your terms. Join us at Cisco Booth 1559 at the HIMSS Global Health Conference and Exhibition from 9-13 March, 2020 to find out how Cisco can help you prepare for the healthcare of the future.

We'd love to hear what you think. How do you see technology supporting us all to live heathier, longer lives? Comment below and stay tuned for the next installment of our #FutureofPublicSector blog series where we explore the Future of US Federal Government.