As we explore the #FutureofPublicSector around the world, let's take a journey to see the public sector in India where huge strides are being made in smart cities, transportation, agriculture, and education.
An introduction to the public sector in India
Through a multi-tiered approach, huge strides are advancing the public sector in India. The ultimate goal? Become a $5 trillion economy. 
How is India moving toward this goal?
By providing more affordable education that emphasizes technology-enabled teaching methods, educators are creating industry-ready students. 60% of India's population is engaged — directly or indirectly — in agriculture-related jobs. Aiming to double farmer income, India is deploying application-based solutions to enhance crop output. Intelligent command centers and port management tools are redefining land, water and air transportation.
The public sector in India today is disruptive, challenging and promising. Let's dive in deeper.
Brick-by-brick: building up tomorrow's cities
India is an amalgamation of many small cities and districts. Technologically enabling them collectively empowers citizens and drives toward a robust knowledge economy.
The city administration of Gurugram has partnered with Cisco to build a safer and smarter city. They unveiled a futuristic "Command and Control Center" designed to enhance citizen safety, optimize public infrastructure, and manage traffic. The state-of-the-art center acts as a nodal point for traffic management and city surveillance. Soon, it will incorporate utilities like waste management, water, lighting, parking, urban mobility, and power distribution. By leveraging advanced data analytics and unified management techniques, the center enhances Gurugram's standard of living.
By identifying and implementing personalized city solutions, administrative bodies in India are retaining culture and heritage, while using technology to drive efficiency and prepare for the future.

Transforming transportation in the world's second most populous country
With countless commercial vehicles ferried over and across more than 4,320,000 kilometers of highways, linking road safety to citizen services is paramount.
Beyond the road, India has one of the largest and most complex railway networks in the world: with one single government-controlled website handling 800,000 real-time bookings and 200,000 dynamic cancellations. Add the complexity of automated signaling and route management, and rail transport in India is a fascinating study in technology adoption and optimization in and of itself.
But what truly drives the Indian economy in transportation is its intelligent waterway management and operations. Smart and connected ports enable global commerce through end-to-end digitization and automation across sea and inland waterways. By prioritizing optimizing logistical flow, driving energy efficiency and improving turnaround times in digital ports, India is well on its way to redefining container and cargo management.
Feeding a nation: strides in agriculture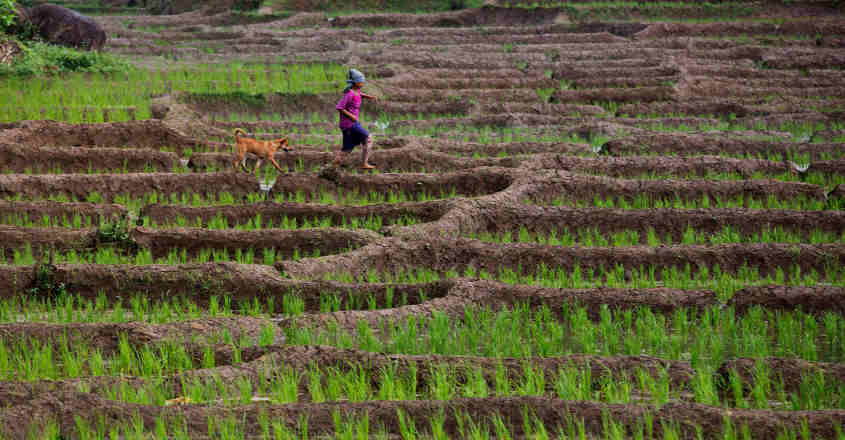 Agriculture accounts for nearly 60% of employment in India, with 179.8 million hectares of arable land. From rice to cotton to fruits, India produces it all. As one of the world's largest agricultural producers, India strive to bring farmers and farms into the next decade.
First, the nation aims to double farmer income by 2023. Second, India strives to utilize advances in irrigation to enable "more crop per drop" in an increasingly water-scarce world. Last, India emphasizes empowering farmers to take innovative approaches to long-held farming practices.
For better crop management, identifying quality of soil is of utmost importance. AI-enabled tools provide real-time information about soil quality and water level via smart phone to optimize irrigation plans. Data collected from IoT sensors and satellite images helps assess crop details, water levels, potential yield of the crop, and so on – helping farmers make data-driven decisions.
By opening the innovation floodgates to startups and private organizations, India connects its farmers to drive entrepreneurship. Farmers now receive guidance on supply chain management and pricing best practices for their yields through applications integrated with real-time data.
The Kerala State IT Mission partners with Cisco to bring the benefits of digital technology and data science to farmers in Kerala. The custom-created ADI Platform provides access to a data repository containing end-to-end farming data of regional paddy and prawns farms and land and farmer profiles. This data store runs Cisco's robust analytics software and algorithms to extract insights on crop yields, weather and plant disease patterns, soil quality, moisture content, forecasting, and more.

Educating the next generation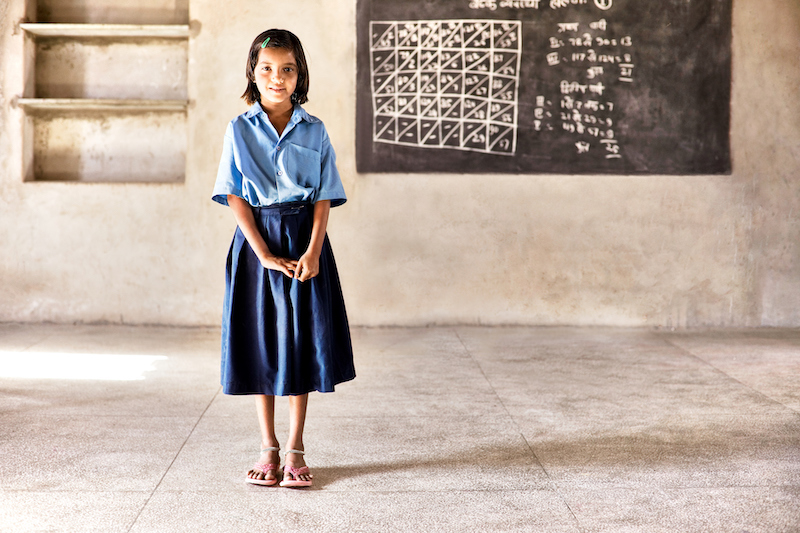 Global education faces a period of intense change. No longer are classes limited to the classroom. From the most remote classroom to the busiest schools of Delhi, technology will enable students to pursue knowledge and equalize the availability of information. One teacher can serve many schools using technology like Cisco's Webex product suite. Availability to textbooks will be expanded through the internet – no longer will paperback copies involve the upfront cost that once financially isolated many students. Investments in STEM education, collaboration technology, and connectivity are crucial to enable students to learn in our ever-changing world.
Cisco's disruptive solutions for education can be seen in Shri Vile Parle Kelavani Mandal's (SVKM) Narsee Monjee Institute of Management Studies (NMIMS): a university in Mumbai. NMIMS students have achieved global exposure through real-time video learning, while teachers and students seamlessly leverage the power of collaboration.
Technology helps us tackle the pace of change. To educate a technologically-driven next generation requires custodians of education, including policy-makers, educators, industry leaders, technology organizations, content providers, and institutions, to work in tandem. At Cisco, we are prepared to take on this change. For twenty years, our Networking Academy has offered IT career education, expanding to reach six million students in over 170 countries. We aim to train one million students in India in digital skills by 2025.

Building the bridge
Across these four critical pillars: education, agriculture, transportation and smart cities, the future of public sector in India is defined by innovation through disruptive and future-oriented technologies. From IoT to AR to VR to data analytics, India strives to drive change and move into the future as a tech-enabled global power.

We'd love to hear your thoughts on India's public sector transformation. How is your country preparing for a digital future? Comment below and stay tuned for the next installment of our #FutureofPublicSector series.