The future of work is associated with a certain degree of uncertainty, which causes uncertainty for many, as many processes and thus also their own work have to be adapted. Thanks to new technologies, "working from anywhere, anytime" is possible today. Instead of just reacting to these changes, it is important to use this development and actively help shape it. Both our work and its processes need to be rethought.
Space & Technology as "Work Enablers"
Modern work models require a work environment that meets the new challenges. An environment that is not just geared towards pure functionality, but promotes creativity, mobility, collaboration and participation. An atmosphere in which people like to devote themselves to their work and find flexible offers for their current job.
A decisive factor for the well-being and productivity of employees is flexibility in the workplace. The more personal this is and the more changeable the work environment, the more comfortable the employee feels. This not only requires a space that is designed accordingly – the necessary digital technologies must also be in place.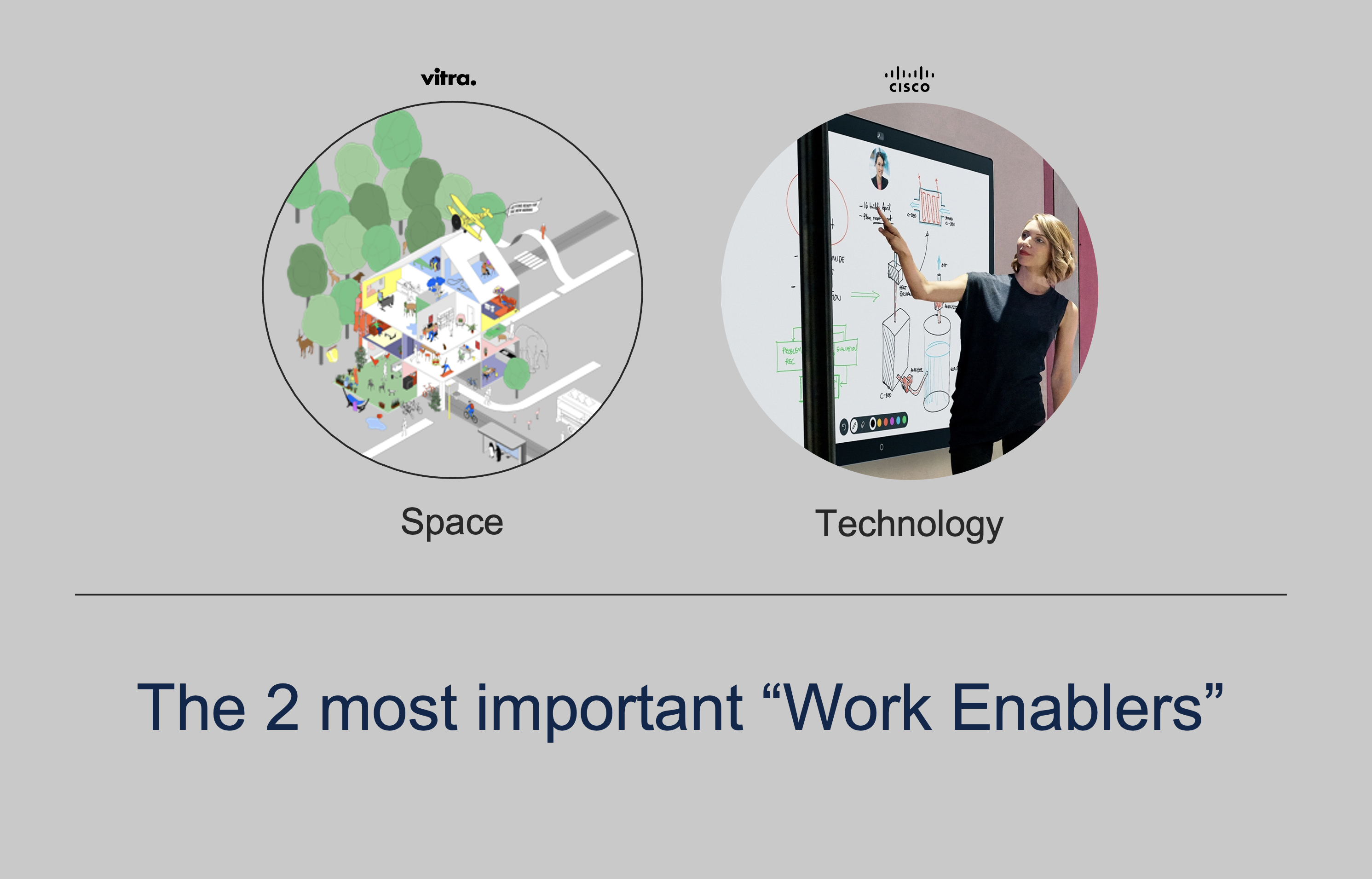 The office becomes a meeting place for collaboration
With the increasing duration of remote work and the increased work in different places, the employees miss the social interaction and direct, personal cooperation with colleagues. The office has the task of bringing all employees together despite different work tasks, styles and locations. It becomes a place of encounter, collaboration and creative exchange. The necessary prerequisites for hybrid work must also be created so that the "remote" employees can optimally interact with their colleagues in the room and they do not feel like second-class participants.
Collaboration solutions from Cisco & Vitra
Against this background, Cisco has worked with Vitra to develop various concepts that meet these technical and spatial requirements and can be adapted to the individual needs of the customer.
These solutions include, for example, the Webex Room Panorama. From an immersive video experience to content sharing and co-creation tools, this offers all the requirements for professional video conferencing in a fully integrated system. The all-in-one solution for medium to large rooms combines aesthetic design with powerful functionality and was specially developed for use in the modern "C-Suite".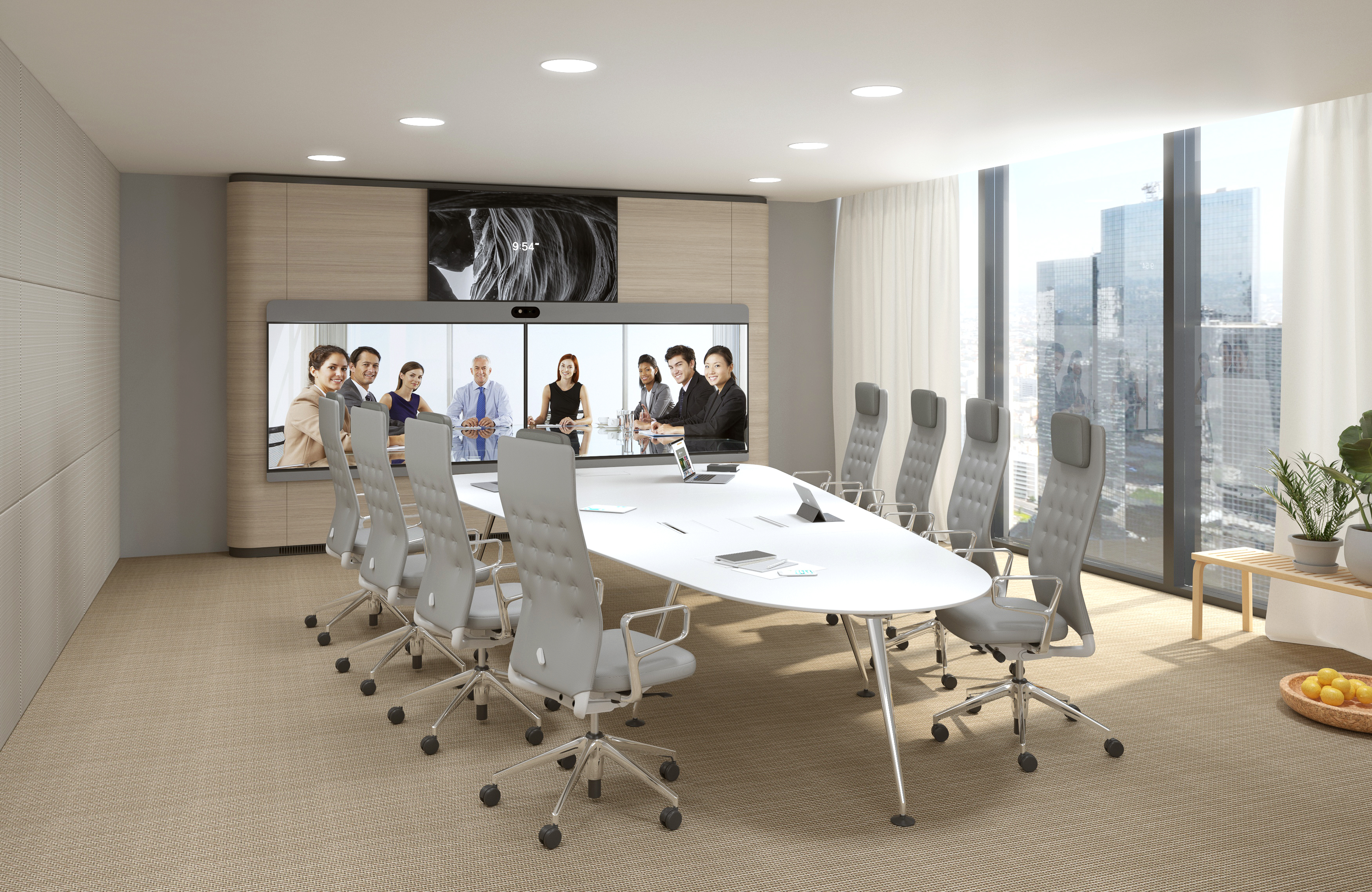 Depending on the customer's needs, other collaboration solutions from Cisco and Vitra are also available:
Flexible office:
In its basic function, the Dancing Wall is a mobile partition with which rooms can be divided into flexible zones and which at the same time provides vertical work surfaces. It consists of a metal frame that can be equipped in a variety of configurations: as a bookshelf, TV trolley, cloakroom or plant wall or as a room divider with removable whiteboards and pin boards. The integration of power cables or functional accessories is also provided and can be individually defined if required.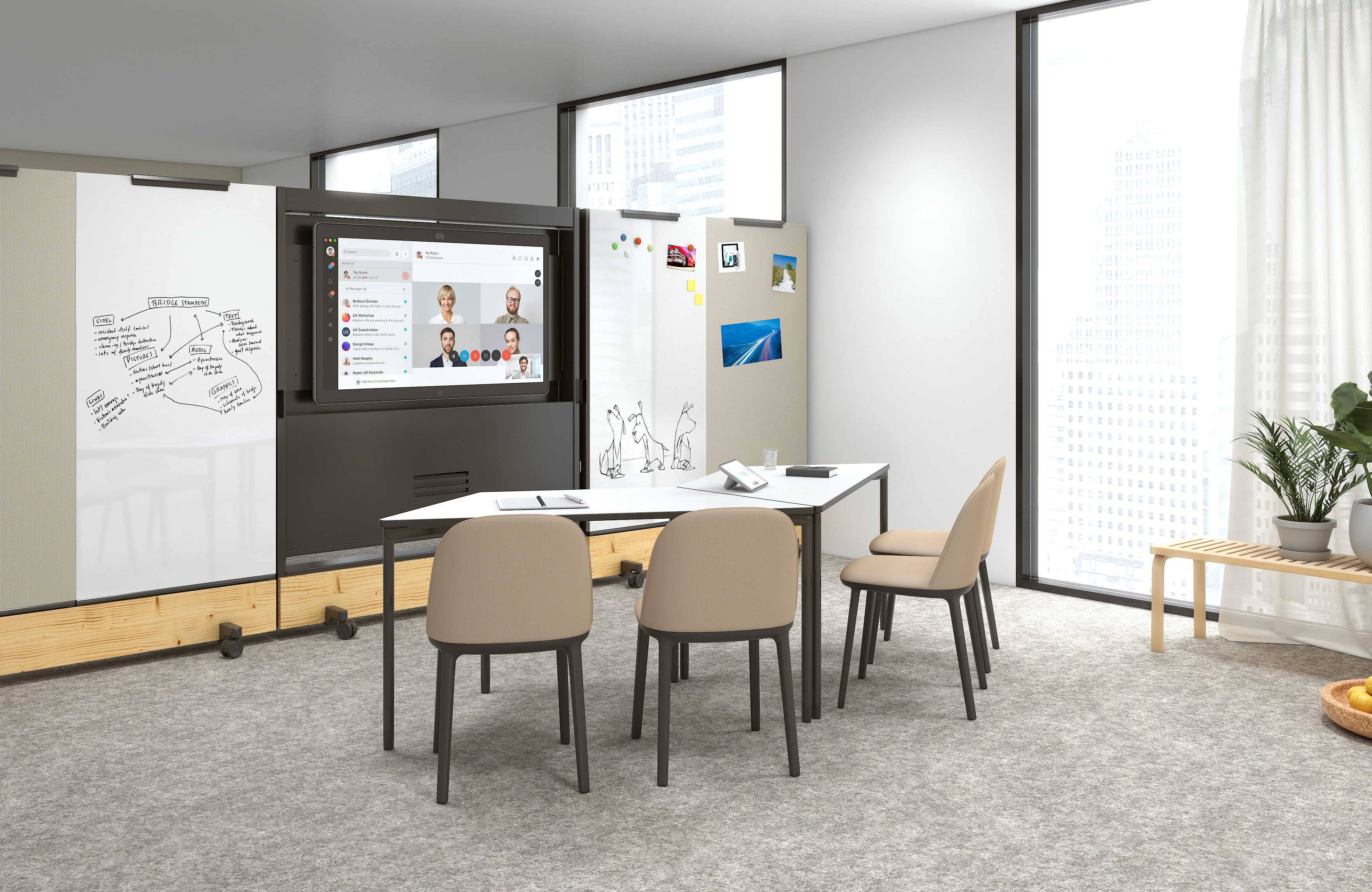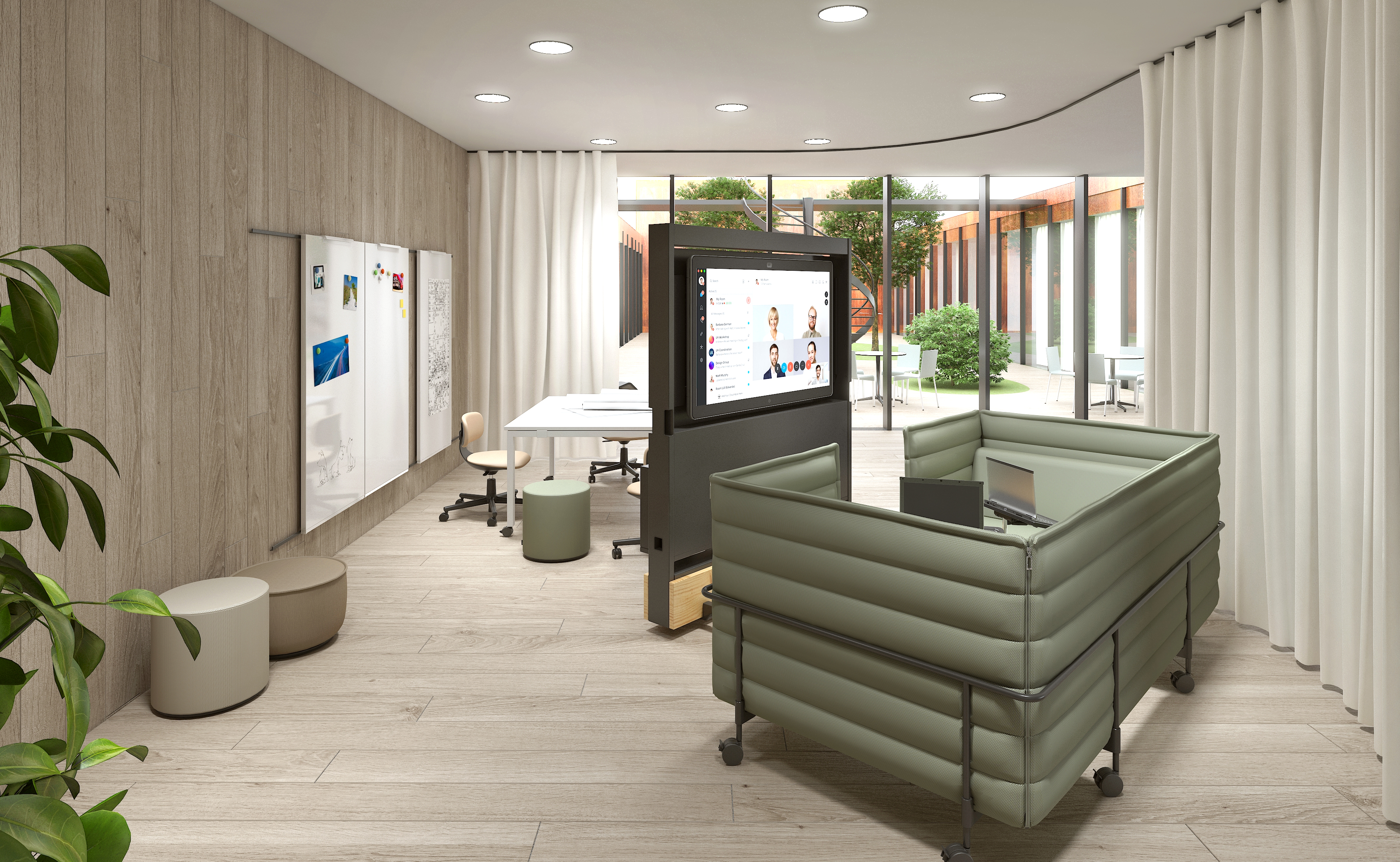 Kado Office is a minimalist room planning system for free-standing structures. The linear, clear frame gives it an architectural expression and a playful three-dimensionality.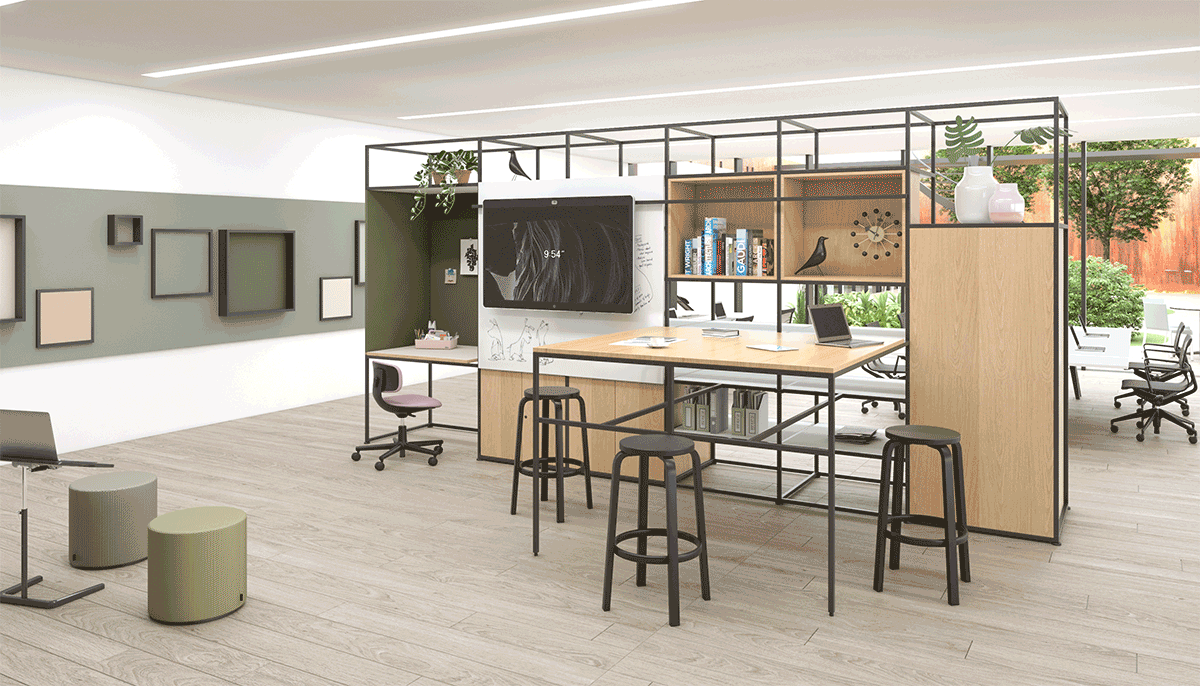 Huddle Spaces :

Home office :
Experience the Cisco & Vitra collaboration system live
In the Vitra Workspace in Frankfurt you can get an impression of how the products from Vitra and the technology from Cisco are shaping the hybrid work of the future. If you do not have the opportunity to visit us on site, we would be happy to invite you to a virtual workshop.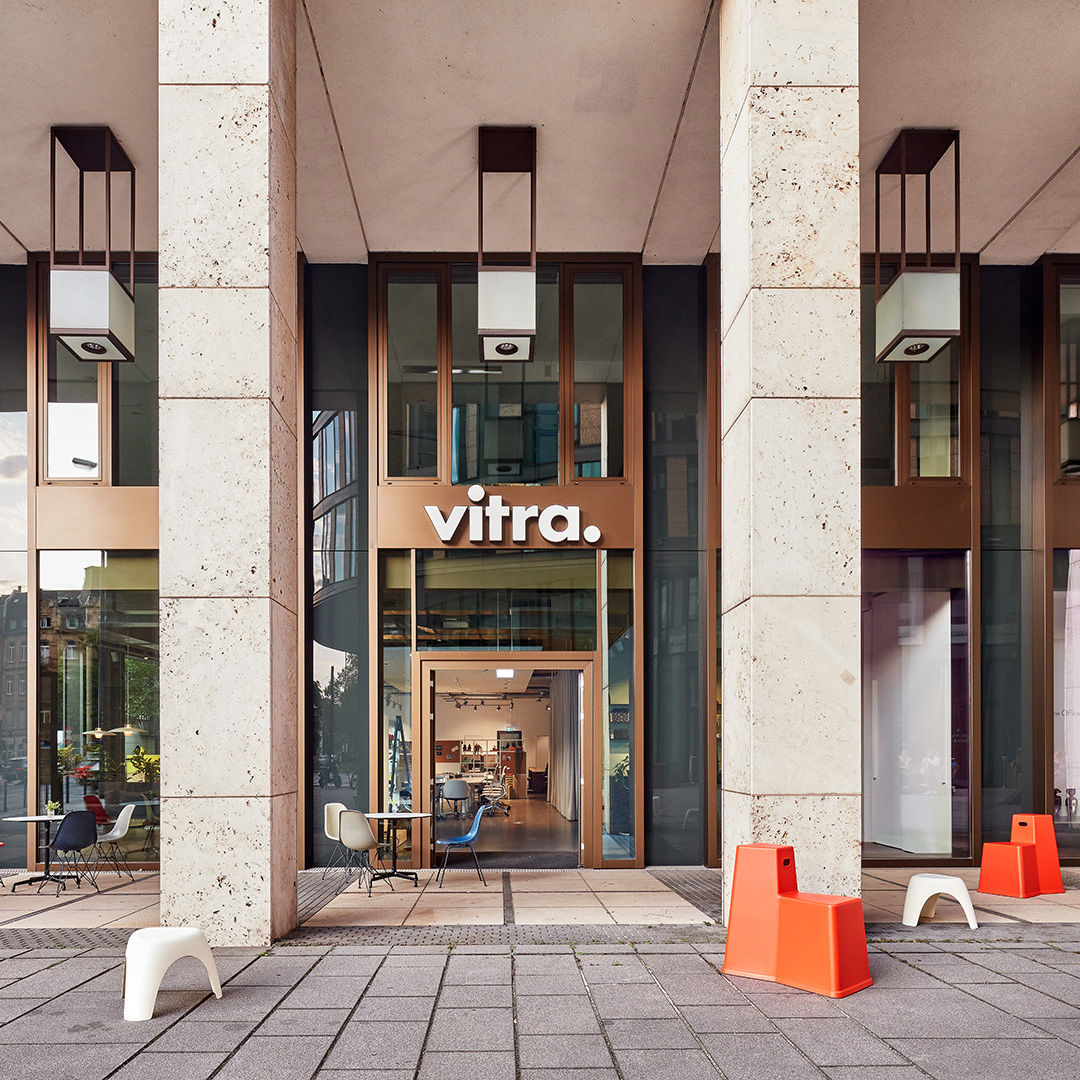 | | To learn more about how Cisco Webex can be implemented into your financial services institution, check out our Webex for Financial Services site. If you are interested, on-site appointment, demo, use & touch yourself, please email to cisco@vitra.com* |
| --- | --- |