As we power through our #FutureofPublicSector blog series, today we make a stop at the future of energy as we explore the energy sources of the future and how technology is enabling greater outcomes at each stage of the energy continuum.  
For centuries, society has relied on hydrocarbons like oil, coal and natural gas to generate energy. These fossil fuels are burned at power plants to create electricity which then moves through our communities using a complex grid of electricity substations and power lines. Higher voltage electricity can be moved more efficiently although lower voltage electricity is safer for everyday use. Transformers at substations work to adjust electricity voltages at different stages of the journey from the power plant to homes and businesses where they power our days. 
Sparking the Next Generation of Energy
Not only are these fossil fuels depleting, they generate air pollution and greenhouse gases that are directly contributing towards climate change. As a result, the entire energy landscape is evolving: from where energy comes from (generation), how it gets to communities (transmission) and how it gets to homes and businesses (distribution).
The future of energy is shifting in a definitively renewable direction as more countries, companies and consumers push for a move away from using fossil fuels to generate energy: driving the adoption of more natural resources like solar and wind power. To survive today and prepare for tomorrow, energy utility companies must focus on delivering a more reliable and efficient service, generated from more sustainable and renewable sources. 
Here's a look at how technology is helping to solve these challenges in the electric utilities industry: 

Building Smart Grids
Maintaining and protecting the electrical grids that help deliver power to communities can be expensive, manual and inefficient. A significant amount of energy is lost along the grid before it even reaches the end user, wasting precious resources. Energy utility companies have turned to technology to help tackle these challenges with a greater focus on the automation of energy distribution and connected substations that create 'smarter' grids.
Smart and automated devices can be placed on transmission and distribution lines and at substations to more efficiently manage voltage levels. This reduces electricity losses and allows the transmission of vital data back to the control center about outages or areas requiring attention and repair.  Having sensing and automation throughout the grid also speeds outage restoration and allows a utility to be more resilient in the face of natural or man-made disasters.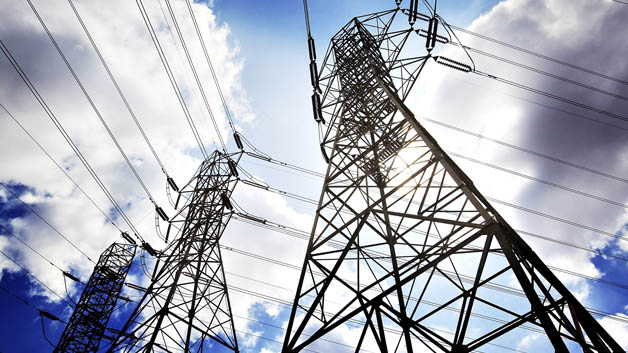 400 Million in Savings
As an example, to increase operational efficiencies and reduce wastage, First Energy signed a deal to installed more than 2 million digital meters and an advanced metering platform designed by Itron and Cisco for four Pennsylvania-based utilities. The potential operational savings from this solution is expected to be about $400million, mostly coming from more effective meter reading and distribution grid management. 
Fusing Security into the Grid
Monitoring energy requirements along these grids is much more complex than simply adding monitoring devices. The grid must continuously respond to supply and demand fluctuations over vast acres of land. The IoT and monitoring devices placed along grids generate vast quantities of data that can enable proactive detection of disturbances and can collect data 200 times a second. Most utility communication networks are not capable of dealing with these high volumes of data, nor securing it simply because they do not have granular visibility into what is happening along their network. This can result in a national defense concern as national power grids are under increasingly physical and cyber threats. 
Bringing Security to Front and Center
To protect from these threats Turku Energia, provider of electricity to over 200,000 Finnish citizens, turned to Cisco. Using Cisco technology, they modernized and optimized their network enabling 100% network visibility, increased IoT device security and a simplified management system to ensure a more consistent and reliable power service to their citizens.
Workforce Enablement
There are still many people employed at power plants and many field teams who make costly and sometime dangerous trips to carry out manual maintenance along the electric grid. There is increased focus on driving greater worker efficiencies and safety. This extends into other energy industries like oil and gas too. 
Improving Employee Safety and Crisis Decision-Making
For example, when the SAMREF refinery complex in Yanbu, Saudi Arabia – which produces approximately 400,000 barrels of energy products daily – wanted to maximize employee safety, they turned to a joint solution from Honeywell and Cisco. Through this partnership, SAMREF refinery was able to install industrial video cameras over a secure wireless network to give greater visibility into day- to-day operations and enable SAMREF to record safety and security incidents, compare them with previous incidents and keep a video record of any near miss incidents. By providing a direct view of real-time streaming video from the vehicle, the refinery Incident Commander is also empowered to make faster decisions during crisis situations ensuring greater employee safety on site.
The Bridge to Possible
The energy landscape continues to evolve at record pace and there is still so much that could be done to bridge the gap between the way we generate, transmit and distribute energy today and in the future. 

Join the conversation! We'd love to hear what you hope for from energy and utilities in the future.
Share your thoughts below and watch out for the next installment of our #FutureofPublicSector blog series as we build the bridge between hope and possibility in the public sector.