Having spent several days last week at the Internet of Things World Forum in Dubai, I am more convinced than ever that the Internet of Things (IoT) is not some hyped-up futuristic vision of what could be, but a present-day reality that is transforming businesses and industries here and now.
In this blog series over the past six months, I have touched on many of the technology and business factors to consider while planning an Internet of Things (IoT) deployment—from access technologies to emerging standards and the convergence of IT and organizational technology (OT) . I spent three blogs discussing fog computing, analytics, and applications, and was happy to be part of the announcement of the OpenFog Consortium last month. All of this focus on IoT culminated last week, when the IoT World Forum highlighted both well-established IoT solutions and numerous IoT startups that are gearing up to change the future.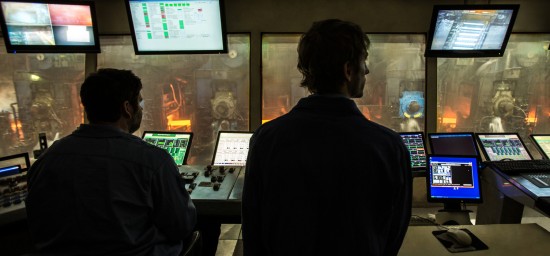 It is clear that we are at the first phase of the IoT revolution, where some initial improvements are already changing industries. IoT is impacting business-to-business markets from manufacturing to oil and gas to retail. While IoT is a diverse opportunity touching various vertical markets, there are many use cases that are common across industries, such as preventative maintenance, employee training and productivity, energy management, supply chain management, and customer experience. Companies with successful IoT deployments are taking an architectural and partner ecosystem approach, breaking down silos with a holistic view of the enterprise. It is truly a cultural and organizational transformation as much as a technological transformation.
Here are just a few examples of companies that are already integrating IoT into the fabric of their business:
BC Hydro, Canada: This electric utility sought a solution to help improve visibility, manage costs, reduce theft and technical losses, and provide greater safety and reliability to their customers. After deploying 1.9 million smart meters, the company has created an IPv6-capable network that provides advanced metering, real-time outage notification, and wide-area monitoring and grid automation. A fog computing architecture enables data analytics and applications to run locally at the edge of the network, leading to improved power management and predictive maintenance. With real-time visibility into all its customers' meters, BC Hydro has lowered costs and speeded its response to problems.
Anglo Platinum, South Africa: Over the years, the process control systems for the world's largest producer of platinum-group metals grew from several small, isolated networks to large, complex, multi-layer networks with multiple connections to the outside world. While trying to manage a full range of mining operations and engage in green field projects and joint ventures, the company realized that its key challenge was bridging the gap between on-site process control systems and business-critical IT decision-making systems. Anglo Platinum developed a strategy to integrate its IT and OT networks into a secure standards-based platform for enterprise-wide visibility and decision making. By transforming from a complex, nearly unsupportable operational environment to a converged, centrally supported architecture, Anglo Platinum has cut its network cost of ownership to one-half the industry average, with higher availability of systems and support, and comprehensive visibility and reporting.
Benteler Automobiltechnik GmbH, Germany: A manufacturer of components for nearly every major automaker in the world, Benteler has embarked on a comprehensive effort to make its factories more agile and efficient through the Internet of Things. The company has created a fully modular production environment of automated, self-running plants, connecting every aspect of each factory, and managing operations from a central location. With Cisco and an ecosystem of partners, Benteler has built applications that run seamlessly from fog computing to the cloud, and has integrated hardware and software components to provide an easy-to-manage solution that will deliver better business outcomes, faster changeovers, and increased operational efficiencies.
FANUC, Japan: FANUC makes industrial robots for manufacturing companies. In the past, it shipped robots out but had no feedback about robot usage unless there was a problem and downtime. By building a highly secure hybrid cloud to extend its existing data center to customers' premises, FANUC can now extract data from its robots and connect them with people, processes, and things. FANUC can analyze the data to gain visibility into robot performance, thereby predicting an issue, rather than reacting to a problem. Moreover, such data insights contribute to reduced cycle times, enhanced product quality, and improved efficiency of processes.
We know that we are just at the beginning of the journey. New technologies such as wearables, 3D printing, drones, connected and autonomous vehicles, and many others—together with new business models—will transform virtually all today's industries and create new ones. But there is no reason to wait for these technologies to mature before starting your IoT journey. With fog computing, analytics, and applications as the foundation, there are already many opportunities to put your organization on the road to IoT transformation. The IoT revolution is here. Join it!