The Mobile World Congress this week in Barcelona is host to almost 100,000 attendees. That's a lot of people! Since the mobile industry has such a significant impact on the world and the worldwide economy, no wonder there is so much interest. This is an industry that employed nearly 13 million men and women in 2014, and contributed more than $3 trillion to global GDP.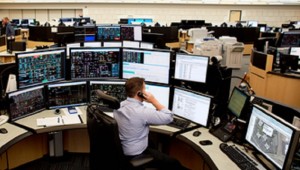 The Mobile World Congress is sponsored by the Groupe Speciale Mobile Association (GSMA). GSMA represents the interests of mobile operators around the globe and unites nearly 800 operators with more than 250 companies in the broader mobile ecosystem — an ecosystem spanning several industries where Cisco has vested interests, especially in the area of security.
Security is high on everyone's priority list. Contrary to the notion that most security attacks are from the outside, recent cyber events show that the weakest link is from inside threats (through the use of removable media or vendor/contractor laptops, for example). For this reason, IoT cyber security requires a holistic architectural approach.
It is imperative that we think about security differently. While many think of security in terms of protection, digitization and IoT connectivity open the possibilities for broader applications. Security can be an enabler of next-generation business outcomes through insightful analytics, data visibility, and integration. This has particularly exciting implications for regulated industries like utilities.
Deploying security with Cisco's substation automation solutions helps to keep utilities compliant with North American Electric Reliability Corporation's Critical Infrastructure Protection (NERC-CIP) protocols. The NERC-CIP standards promote a secure electricity distribution infrastructure throughout the U.S., Canada, and a portion of Mexico. In addition to using our security solution to avoid fines, utilities receive the added benefits of increased uptime and outage prevention. Cisco's solutions also help utilities customers get on an easily upgradeable path to subsequent versions of NERC-CIP, which include protections for low impact assets and transient devices. All this helps utilities customers realize a lower total cost of ownership and a higher return on investment.
Cisco recently launched the Next-Generation Firewall (NGFW) as part of its Industrial Security Appliance — designed specifically for IoT and industrial customers. The capabilities provided by NGFW leverage Cisco's many years of security expertise. When availability is paramount and security crucial for day-to-day IoT and industrial operations, the Industrial Security Appliance provides a comprehensive security solution for industrial networks. And many of the same security requirements can be leveraged across all industries, including oil and gas and manufacturing.
The New Face and Function of Security
When we think of security from a fully digitized perspective, it not only provides protection but creates a pathway to the next level of user experiences:
Integration with smart buildings enable a highly customizable employee workspace
Seamless data exchange between vendors, suppliers, and customers, with end-to-end visibility, delivers unprecedented supply chain opportunities
Enhanced health, safety, and environmental impacts provide benefits to industrial customers
Industrial IoT security is not just cyber insurance or the cost of running a business. The new function of security is to enable new digital business services and enterprise optimization.
Interested in learning more?
Be sure to give me your feedback in the comments section. What do you think of Cisco's approach to Industrial IoT security?