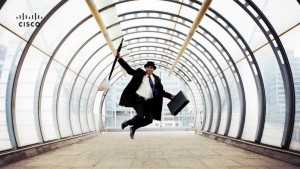 It is by now reasonably well understood that we are finding ourselves in the fourth wave of the industrial revolution, one that is characterized by the digitization of things and processes, and the subsequent transformation of business outcomes. Key technology developments that enable businesses, government, and countries to re-imagine themselves in an rapidly changing world, include mobility (90% of internet traffic will be consumed via mobile devices by 2017), pervasive video (one million minutes of video traverses the internet every second), hyper connectivity with the Internet of Things (20 billion smart objects will be connected to digital infrastructure by the year 2020), big data and advanced analytics (data doubles every two years and last year alone we generated more data than all of mankind before), apps (more than 47,000 applications are being downloaded each and every minute), and cloud (changing consumption models).
These technological trends allow us to take advantage of the digital age and rethink how we enable, differentiate and define business, experiences, and outcomes.
To many, this still sounds esoteric. We talk about the technology enablers on the one hand, and the desired outcomes and business transformation on the other hand. We hold up Uber, AirBnB, and Shopify and tell how these are just a few examples of how we see traditional industries being cannibalized–warning every other executive in every other industry that it is only a matter of time before their business will experience the same competitive pressures and challenges. Subsequently, leaders need a digital strategy that augments and complements their business strategy for a sustainable future. All this is true, and the innovation and transformation is happening today.
Studies show, however, that although almost 90% of business executives appreciate the need for a digital strategy, only 35% of them are building an actual plan that embraces digitization for the sake of their future. Worst yet, only less than 10% have a clear understanding on how to take advantage of the fourth industrial revolution as they seek to enable, differentiate, and define their business in the 21st Century. There are several simple reasons for this: it's new, it's scary, and where does one begin?
At Cisco, we are going to bridge this gap and will help make digital transformation real, today.
There are numerous common outcomes that span multiple industries: customer experience (improving customer intimacy and optimizing interactions), workforce experience (driving workforce productivity) and business operations (automating, simplifying, and optimizing business processes). Cisco has launched its first set of digital solutions that apply current-day technologies and digital capabilities to current-day challenges and opportunities. The digital solutions are designed with a secure, scalable, and sustainable digital infrastructure (the foundation) in mind. This allows business owners to get started, while creating the ability to roll out future solutions and applications that help them transform their business.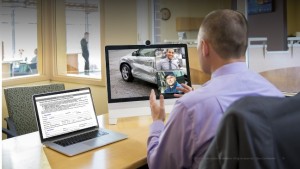 A healthcare organization is trying to scale its doctors to consult patients across various facilities in different time zones. A bank is trying to increase customer intimacy and wants to deliver personalized mortgage and lending services across a network of distributed branches with centralized specialist. A retailer wants to connect its shoppers across many stores with product expertise from its suppliers to deliver customized and high quality consultation and shopping experience. A multi-site manufacturer wants its engineers to be available to have high quality interactions with the many distributed factory floors to make the most quick, effective, and low-cost business decisions. The Cisco Virtual Expertise offer combines high definition video with an innovative remote expert call management solution to connect consumers and end-users with experts across geographic boundaries and time zones. (more…)
A retailer or bank with a large number of store fronts and branches wants to be able to quickly and efficiently turn up new services like WiFi, voice services, and signage applications. The speed by which they deliver and accommodate new experiences will be key to how they differentiate from their competitors. The Cisco Intelligent Branch offer has simplified a scalable, secure, and sustainable technology stack that will reduce the cost and increase the speed of delivering cutting edge digital experiences to its sites, workforce, and customers.
A hospital wants to deliver up-to-date and personalized information about their health and upcoming surgery to the tips of the finger of their patients and their own mobile devices. A retailer wants to extend the shopping experience to the mobile devices of the shopper before she enters the store and while she's perusing the racks and shelves. The shopper gets information about matching products, specials and discounts based on what they purchased before, and teasers for them to return soon. A teacher pushes curriculum to the mobile devices of her students and engaged with customized content to meet the specific learning needs of her individual students. A customer receives information about his bank account and promotions for complementary banking products the moment he passes by or walks into his bank branch. The Cisco Mobile Experience offer creates differentiated, relevant experiences through mobile devices and engages customers with personalized interactions at the right time and place. (more…)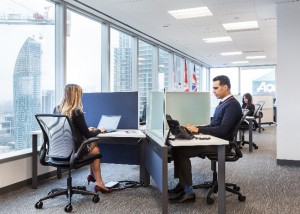 A government is looking to become a more appealing employer to younger generations and wants to enable its multi-generational workforce to be able to work whenever and wherever. A law-firm is looking to reduce its expensive real estate footprint while creating improved working experiences for its rather mobile workforce. A business in a growing and often congested city is looking to optimize its workforce productivity by enabling them to use a variety of collaboration and communication tools and by providing safe access to mission critical business applications on their mobile devices. The Cisco Workspace Productivity offer increases employee productivity with face-to-face collaboration and conferencing. (more…)
Our solutions are not about technology, but about the business outcomes that are critical to business owners and decision makers. The solutions are packaged and simplified digital capabilities that support the digitization of industry business processes and are the foundation for true digital transformation. Visit our website for more information about the solutions, and on how to get started. We are ready for the digital journey. Are you?