This post was authored by Cisco Sales Intern Samy Doloris.
As my studies in Computer Science and Engineering ended, there was one thing left to achieve – my master thesis. Most students at my university look up thesis topics with their professors. But I chose an alternative direction and found myself searching for 'Machine Learning Internships' on LinkedIn to see what would come up – and that's when, to my surprise, Cisco popped up!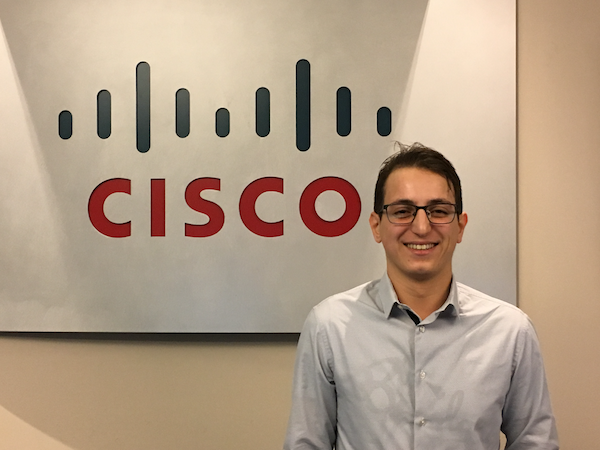 Cisco – the computer networking company?! I knew that Cisco was a huge company, with a great reputation – so I thought I'd give it a shot and apply.
During my first Webex interview, I realized there was something different about Cisco. The atmosphere was more familiar, and way more friendly than the other companies I had contacted. And Hugues, my soon to be manager, connected with me on a personal level – he was an alumnus of my university and shared with me his own experience and how working for Cisco had completely made up his mind on working for a huge company. 
Mostly importantly, Hugues could tell I was very passionate about Machine Learning and AI techniques and he wanted me to work on a subject that really interested me, especially with Reinforcement Learning. Hugues proposed a great research topic – Reinforcement Learning to automatically detect and remediate networking issues.
This was something that had never been investigated before, and I was privileged that I might have the opportunity to work on something that was completely unknown while many of my classmates would be researching known topics. 
The criteria of this internship was perfect. The team seemed great, and the subject was something I was immediately interested in – next stop: my Cisco internship!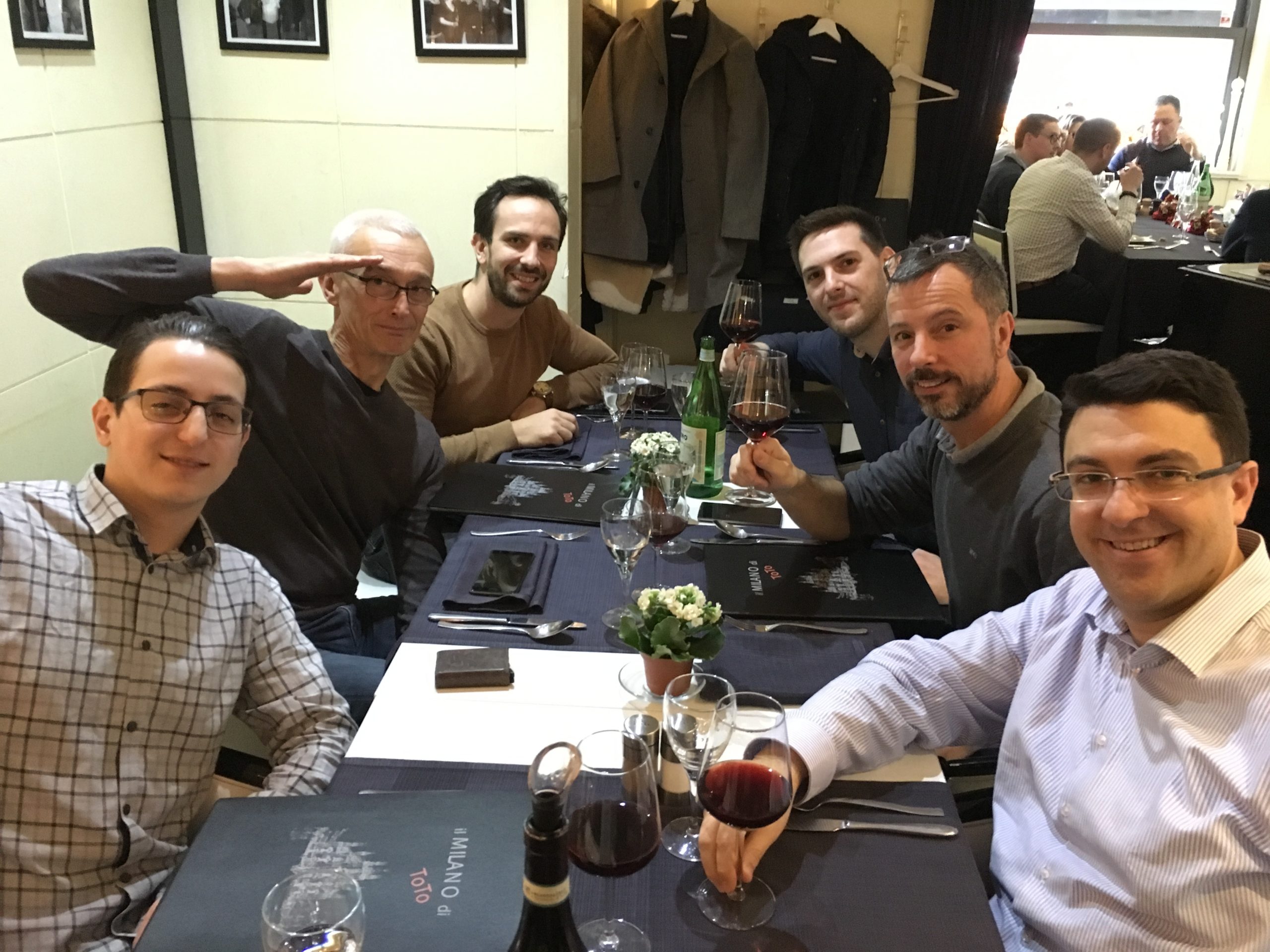 On my first day I met my manager's team where everyone was warm and welcoming and I went to meetings where I had the opportunity to see what it was like to work at Cisco. I also met my supervisor, Dmitry, later in the week – he had proposed the topic for my thesis.  
I could see how everyone at Cisco was much more than just co-workers, but truly acted as a family. I was able to be part of social events and meals with my team, and this made us so much closer. Even being someone new to the team, they treated me as if I had always been there. 
Then it was time to get to work on my master thesis!
Dmitry was a crucial element and sounding board, and he gave me a lot to think about and different options to explore. What really struck me was that he didn't have a determined path for me to take, but rather gave me the freedom to choose what I wanted to focus on and how I wanted to accomplish certain tasks. I felt like a real applied researcher working on a paper, and not just a student who had to comply with some predefined work – which is exactly the experience I wanted to have!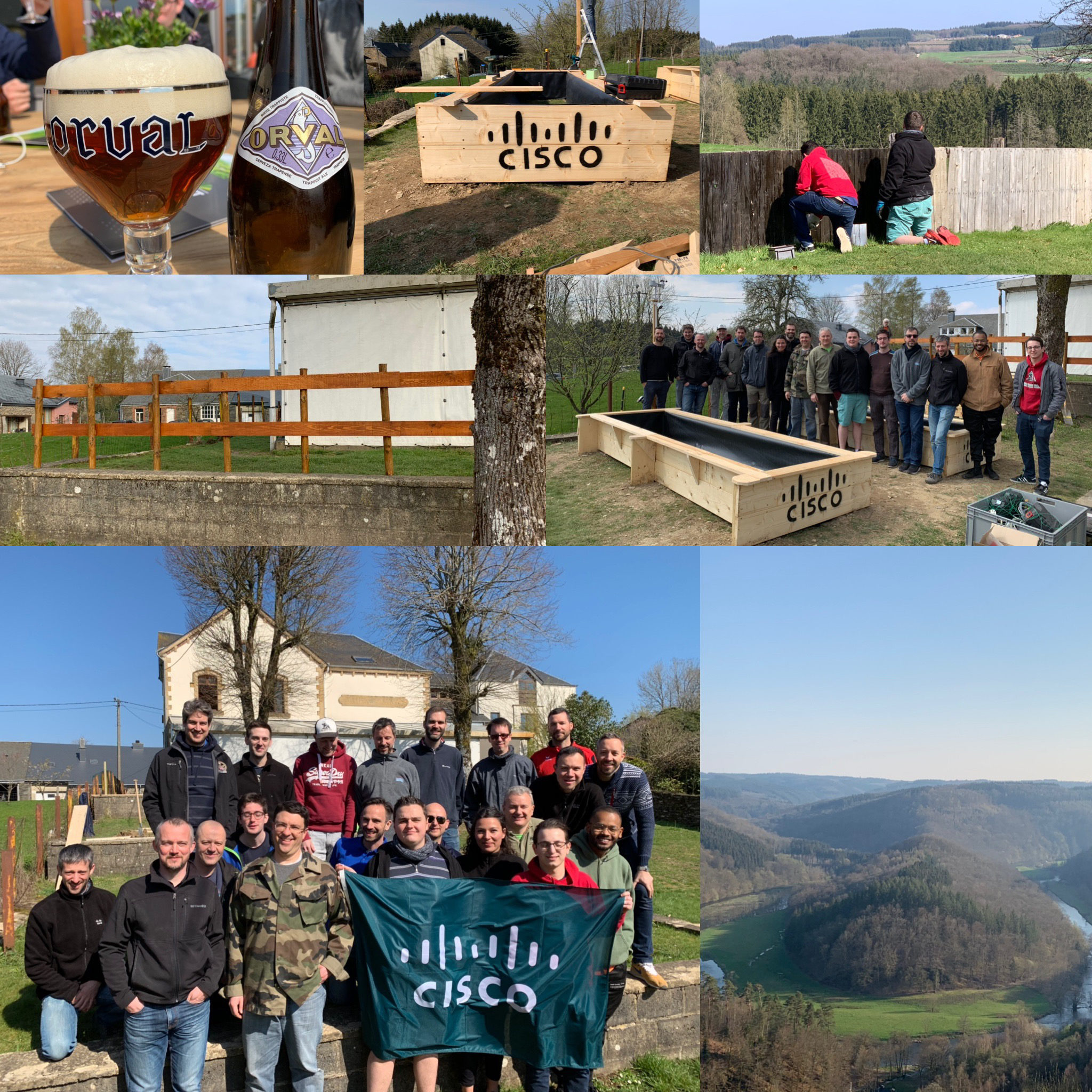 Moreover, everyone was so helpful: as soon as I needed help, they were willing to do so as soon as they could and with every ounce of their ability. You can see teamwork is highly regarded at Cisco! 
My journey as a Cisco intern was incredible. I met fun and interesting people, had the opportunity to be part of great events with them, and we were even able to give back! We spent two days with the team in Ardennes (Belgium) where we worked together and helped a non-profit organization refresh their infrastructure. This enabled them to save money and offer children the opportunity to vacation at their site! 
The people, the events, and the giving back are truly what sets Cisco apart from everyone else. You are family here, and each new day is an experience waiting to be had! 
My experience as a Cisco intern was unique and rewarding in every possible way. I learned so much and was able to take on a thesis topic that had never been implemented before – it was all I wanted in an internship! 
If you are thinking of applying to become a Cisco intern – what are you waiting for? I think this is a life changing opportunity! 
Ready to become a Cisco Intern? We're hiring. Apply now.