You might've heard a rumor that Cisco encourages us to pursue our passions, and it's true! Yes, by day I'm a Recruitment Marketing Manager for Cisco's Talent Brand team (my dream job!) – but, by night I'm an avid home baker who's always up for a new challenge.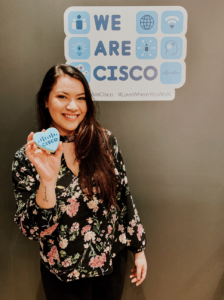 What do these two things have in common? More than you might think!
As I head further away from the "early in career" label (that often served as a safety blanket for me) and I reflect on the past year and what it took to get here – I realized cookies and my career are pretty similar!
Six months ago, after working at Cisco for almost four years, I landed my dream job on Cisco's Talent Brand team (yep! We're the team behind the @WeAreCisco social channels, the Life at Cisco blog, and so much more!) – but it wasn't without hard work and determination. There were upsets, stumbles along the way, and learnings that helped me to grow – luckily, my mentors and network were always there to cheer me on.
Just like baking a batch of the perfect sugar cookies rarely happens on the first try, my career involved a lot of trial and error as well. Both require constant work, reflection, and adjustment in order to get that recipe – and your goals – just right.
Here are four ways baking cookies was like the journey to my dream job at Cisco:
1. Following a recipe isn't foolproof.
One might think that baking is easy. There's a recipe that provides step-by-step instructions, and at the end you get a delicious meal or treat. But the reality is that there are so many nuances in between the lines that don't always translate into the perfect execution.
The same applied to my career path!
I followed the recipe of what I thought was achieving career success—1. Get your foot in the door at Cisco. 2. Expand your network and learn about other teams. 3. Find your desired next team 4. Apply for a job on that team.
It was all easier said than done! I explored many different teams at Cisco in hopes of finding my next opportunity. Often, it didn't feel like the right fit for me, while other times I applied to positions that checked all the boxes – I still didn't land my new role this way.
2. The environment affects your outcome.
Room temperature, oven temperature, humidity…all these factors contribute to how your cookies are going to turn out. I've tried using the same recipe and bake times at a friend's house and everything turned out wrong – every oven is different!
After a couple of years working on stretch assignments with the Talent Brand team (stretch assignments allow employees to work with other teams to learn new skills, etc.) – I knew I wanted to join them. But I had to wait until the environment was just right. At times there simply wasn't a need or budget for a new team member.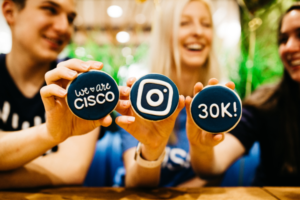 3. They still taste good.
If you used too much baking powder and your sugar cookies lose shape, or your macarons crack and don't rise with perfect feet—chances are they still taste amazing. They're still made up of the same ingredients.
When I've found myself in challenging times with organization shifts or longing for my dream team, I found a lot of satisfaction that I was still a member of team Cisco. I was still proud of how our company gives back, has a culture that leaves me inspired, and co-workers that always fill my days with smiles. Let's face it, working here just tastes good!
4. Practice makes perfect.
Well, maybe not perfect, but pretty close to it. I don't know how many batches of sugar cookies I made before feeling somewhat content with the overall taste and appearance of them, but it was a lot! I tried different butters, different extracts, different amounts of baking powder and flour. I can say the same for my career.
I'm now learning new skills and trying new things every day as a member of the Talent Brand team. There's going to be a lot of trial and error involved, but I'm excited about the journey and looking forward to the future. And, of course, once you reach one goal, there's always another to work towards!
Ready to try your hand at some of my favorite recipes this holiday season? I've included some below! But don't forget to join our awesome teams first! We're hiring. Apply now.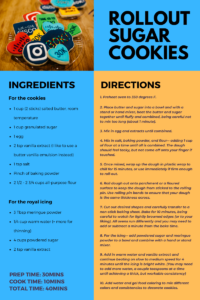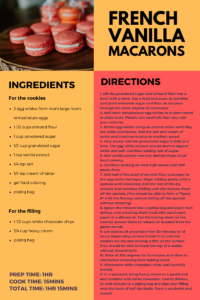 (right click to save the recipes)