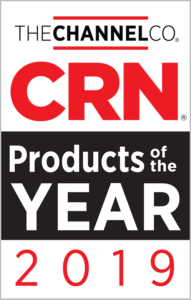 Today, CRN announced that Cisco SD-WAN won its 2019 Product of the Year Award for Software-Defined Networking. I could not be more proud of our entire SD-WAN team. I'm even happier that our channel partners are finding success with these products and services.  
For example, there's World Wide Technology (WWT). They've been building a comprehensive SD-WAN practice since 2016, delivering both on-premise and cloud-managed WAN services to their customers.  "Cisco SD-WAN ticks all the boxes," according to Neil Anderson, WWT's Practice Director for Network Solutions. "It's a great solution for customers who want cost savings, increased business agility, robust security, and support for multicloud networks." 
WWT's SD-WAN business is growing more than 50 percent a year, and it's largely driven by Cisco solutions. 
Katalyst is a North Carolina-based Managed Services provider and reseller. It has been providing white-labeled Cisco-based managed SD-WAN services since January, 2019. Katalyst is able to remotely onboard sites from hundreds of miles away, so their customers no longer have to wait months for the provisioning of network-to-network interfaces. Katalyst made the choice to "go big" with Cisco for several reasons, with security being key. The company bundled SD-WAN and security into a managed service for its customers, says Jesse White, Katalyst field CTO.  White says, "We've found harmony with our customers in simplifying their IT environments, and providing customers with a box that can do Layer 7 firewalling as well as all the SD-WAN benefits." The new services are leading to an average deal size 25 percent higher than previously.  
NTT Ltd. has an SD-WAN portfolio that includes both fully-managed and customer-managed services. The company says the Cisco SD-WAN solution is a key element in NTT's ability to deliver transformative solutions. One NTT client saw a 25 percent cost reduction in bandwidth expense, and 300 percent increase in bandwidth efficiency across their sites. 
These stories are at the heart of what Cisco does. 85% of our business goes through our partners, and when they succeed, we do as well.  
The SD-WAN market is growing rapidly, thanks to the rapid business adoption of cloud services. The market demands new approaches connecting branches and cloud instances that delivers robust security to every device and every cloud.
We are leading this charge. Of the Fortune 100, seventy use Cisco SD-WAN; we have 20,000 SD-WAN customers in total, making Cisco the market leader in the category (verified by Gartner and IDC). The fact that CRN recognized the Cisco SD-WAN solution as the leader in all three of its judging criteria (technology innovation, financial opportunity, and market demand) speaks to our intense focus on making our customers and partners successful.
The advantages of helping businesses adopt SD-WAN are significant. IDC research shows that almost 95% of the enterprises they surveyed  expect to be using SD-WAN within 24 months¹. That's a lot of opportunity. We are here to help our partners capture it. 
Read the full story: CRN 2019 Products of the Year
For more information on Cisco SD-WAN:
---
1: IDC Technology Spotlight, sponsored by Cisco. SD-WAN: Security, Application Experience and Operational Simplicity Drive Market Growth, April 2019