Did you know we have a monthly newsletter? If you haven't signed up for this months' newsletter, you still have the chance to check out some of the stories we're sharing this month.  If you'd like to sign up for future newsletters you can here.  Read on!
Top Stories
Cisco Application Policy Infrastructure Controller (APIC) Enterprise Module Introduced at Cisco Live MilanOn January 28 at Cisco Live Milan, Enterprise Networks introduced a new software-defined networking (SDN) solution that will change the way customers operate their networks, substantially reducing network complexity and amplifying network intelligence. With this announcement, Cisco is set to transform current IT to fast IT.The new Cisco Application Policy Infrastructure Controller (APIC) Enterprise Module automates network configuration and troubleshooting and enables IT managers to substantially reduce the time it takes to perform operational activities so they can better respond to new business opportunities. Through its open and programmable approach, the Cisco APIC Enterprise Module massively simplifies configuration, provisioning, policy enforcement, and compliance.The new Cisco APIC Enterprise Module was featured in the opening keynote at Cisco Live Milan on January 28, delivered by Rob Lloyd, president, development and sales, and was also introduced in its own webcast, which you can now watch on demand.Watch January 28 webcast replay: Introducing Cisco APIC Enterprise Module Launch at Cisco Live MilanCouldn't attend Cisco Live Milan in person? You can still watch many of the Enterprise Networks sessions on-demand on www.ciscolive.com:

Watch Cisco Live Enterprise Networks Architecture session: "Network Innovation and Simplicity with New Solutions for SDN and IWAN."
Watch Internet of Everything keynote.
Find more information at Cisco Live Milan global site
Enterprise Networks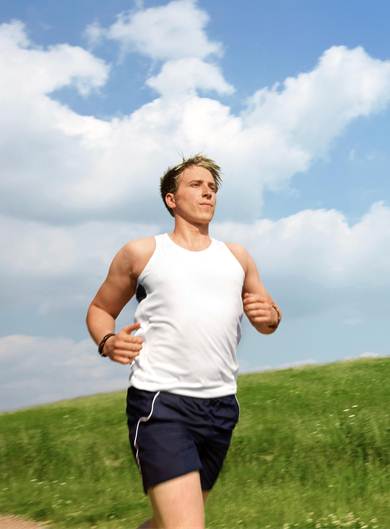 Giving Wings to Soar: Run for a Cause with Cisco, Tiani Spirit, and Wings for LifeOn May 5, 2014, Cisco and Tiani Spirit are sponsoring the World Run with Wings for Life. The Wings for Life World Run is a first-of-its-kind, global running event where runners around the world will be running all at the same time. One-hundred percent of proceeds from the Wings for Life World Run will go towards the Wings for Life Foundation, an organization dedicated to finding cures for spinal cord injuries.Cisco and Tiani Spirit partnered together to deliver to Wings for Life a medical data exchange solution (MDES) based on the Cisco UCS E-Series for Cisco ISR. This solution provides Wings for Life a platform to share and exchange medical data safely across geographically dispersed locations.Want to learn more about this special event and Cisco's part in it? Read the blog
Switching
Cisco Catalyst 3850 Now Supports Universal Power over Ethernet (UPOE) The Cisco Catalyst 3850 UPOE SKUs are now shipping. Cisco UPOE enables the next generation of PoE devices to connect to the network. Launched at Cisco Live London in 2013, the Cisco Catalyst 3850 is Cisco's leading fixed switching platform and continues to quickly ramp across many unified access (UA) deployments.
Learn more about Cisco Catalyst 3850.New Cisco Catalyst 2960-X PoE Cool Switch The Cisco Catalyst 2960-X family introduces a new switch, the quietest and coolest PoE switch in the Cisco Catalyst 2960 family. This switch brings, for the first time, a fan-less 24-port Gigabit Ethernet switch (with 8 PoE ports) to the portfolio. It is ideal for deployments outside the wiring closet.
Learn more New Cisco Catalyst 6800 Switches Are Shipping! Announced at Cisco Live Orlando in 2013, the Cisco Catalyst 6807-XL and 6880-X switches are now shipping. The Cisco Catalyst 6800 Series Switches, running the latest Cisco IOS Software release 15.1(2)SY1, are programmable campus backbone switches optimized for 10/40/100 Gigabit Ethernet services.Now orderable:

For more information, read Shankar Chandrasekaran's blog and talk to your Cisco account manager today.
Routing
February 26 Live Webcast: Set Up a WAN in a Day: Glue Networks: Cloud-Based Network ManagementJoin us live February 26 at 10 a.m. Pacific Time for a live webcast that shows you proven ways to reduce costs, simplify processes, save time, and increase flexibility with a combined solution from Glue Networks and Cisco. Our experts will demonstrate live how this solution can help you:
Automate the deployment and management process using a cloud-based solution with the Gluware orchestration engine
Reduce the deployment cycle by up to 80 percent of the time required by traditional on-premises solutions
Change configurations on the fly with simple templates Gluware provides
Get zero-touch error checking and correction without human intervention, for an ongoing, stable network at minimal cost
Business Justification for an Intelligent WAN
With 75 percent of IT organizations facing a flat WAN budget, find out how you can get more from your existing WAN investment with Cisco Intelligent WAN.
Security
Cisco at RSA Conference 2014, Moscone Center, San Franciso, CA, February 24–28, 2014: Intelligent Cybersecurity for the Real WorldRSA Conference is the most comprehensive forum in information security for enterprise and technical professionals. Save the dates and join Cisco and Sourcefire as we showcase how our products, solutions, and services help protect against threats across the attack continuum before, during, and after an attack.
Learn more and obtain a code to be our guest at the show by visiting our RSA Conference event site.

Mobility
Webcast: Deploy K-12 Common Core–Ready Networks
Watch this webcast replay from February 5 and learn about the technical requirements K-12 IT professionals need to consider while planning for the Common Core network.
Watch webcast replay.

Live Demo: February 20, 9 a.m. Pacific Time: Cloud Wi-Fi in K-12 Schools for Security, Scalability, Devices
Join us for this technical deep dive into Cisco Meraki's wireless solution for the K-12 environment. You will get in-depth demonstrations addressing the most common K-12 challenges, including security best practices, device visibility and management, airtime fairness, and more.Register now.

AireOS 7.6 Release
The release of AireOS 7.6 brings enhanced visibility for unified communication and collaboration applications on the wireless network, including Cisco Jabber, Cisco WebEx, Microsoft Lync, Microsoft Skype, Apple FaceTime, and Google Voice.Read the bulletin to find more information
Read the blog: "Is your WLAN ready for Unified Communications & collaboration
Network Management
See Cisco Wired and Wireless Network Management in Action
Attend a Cisco Prime Infrastructure webcast to see how converged management simplifies operations, speeds device deployment, and enhances the user experience.
Learn more and register today