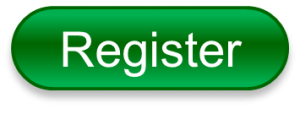 Now that you've survived the annual gift-giving extravaganza (at least in the US) of the holidays, you have probably noticed some colleagues and employees showing up touting new smart phones, tablets, or random internet-connecting devices.  Happy as you may be for them, you probably also know (because, hey, you're reading this blog) that all these fun little devices can put a strain on a company.
In the last few weeks, your IT team (that probably includes you or someone you know) has probably been spending an inordinate amount of time helping users get their devices connected.  They've probably been dealing more with maintenance headaches than working on more interesting services.  In fact, headache medicine sales spike in mid-January in regions with higher densities of people in IT*.
If you or someone you love work with fits this description, you should join us on January 29 (8:30 am PST) for a live webcast where you'll hear:
How the newest Cisco Unified Access solutions can simplify network operations
How to introduce innovative connected business experiences using Unified Access
How business leaders have used Cisco Unified Access to support BYOD
This new, unified wired-wireless network we'll be discussing (based on one policy, one management, and one network) will help you address the challenges associated with the increase of devices and network traffic. Change traffic patterns and user expectations associated with BYOD so you can spend less time running the network and more time enabling your business.
Before the webcast, if you have any questions, please feel free to comment below.  During and after we'll have a special discussion section on the Borderless Networks community
—
*Re: headache medicine sales spike in mid-January in regions with higher densities of people in IT – I totally just made that up. But you know it's true.  We just need to get google.org to track it.  They'd look for keywords: Arg, fracken pocket case, and bacon-flavor liquid tylenol.