Remember when, not long ago, cellular wireless technology was primarily used for backup connectivity? With the introduction of 4G and SD-WAN, enterprises were able to augment their primary WAN connection with wireless using an active/active configuration. Faster 4G speeds meant that wireless could be considered as primary connectivity alongside Internet and MPLS modes of transport. In addition, 4G could also help bring up locations in remote places where MPLS or alternative connectivity was nonexistent.
Over the last ten years, we've seen the evolution of 4G. First LTE, then LTE Advanced, and LTE Advanced Pro. And now brings the promise of 5G. There is an element of hype and ambiguity about what is true 5G and what is needed to support the evolution. Also, there is different branding like 5G TF and now 5G E, 5G Ultra Wideband, etc. and various radio wave spectrums like low-band, mid-band, and millimeter to learn about. Who wouldn't be confused?

The higher throughput and lower latency of 5G brings a lot of promise for increased workforce productivity and a better user experience. Enterprises will now be able to support more users, in more locations using cellular to offer wireless connectivity with wider reach.  The ability to support new applications and connect more devices will make it easier to migrate to a wireless WAN with guaranteed QoE. This progression often brings confusion and a common misconception that there will need to be drastic infrastructure change in order to support the new wireless technology. Cisco is working to make the transition to 5G easy by building technology and hardware that allows for a seamless upgrade.
Cisco SD-WAN and 5G
Another common misconception is that with 5G enterprises won't have a need for SD-WAN. In reality, as more and more businesses rely on wireless technology to support their WANs, SD-WAN has become essential in encouraging this type of modern WAN. Cisco SD-WAN allows you to optimize the user experience by using all available paths, like wireless or internet, giving users the fastest access to cloud applications without compromising security. SD-WAN also makes it easier to enforce policy across all available paths and locations like the branch, campus, and cloud. The result is a superior application experience and secure connectivity for employees and guests.
Leading the way in wireless WAN innovation
Cisco's gigabit class, wireless WAN solutions offer next generation LTE Advanced PRO (CAT18) with new bands capability and the ability to easily utilize 4G as both primary or backup connectivity. In addition to the industry's first SD-WAN LTE pluggable module, Cisco's cellular gateway innovations provide secure connectivity, additional WAN coverage, and increased deployment flexibility. With Cisco SD-WAN, both enterprises and managed service providers can enable simplified cellular deployment and management.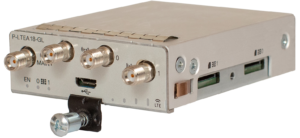 The new provides next generation LTE Advanced PRO bandwidth for a wireless WAN on ISR 1120's and 1160's (part of the ISR 1000 Series). Features include 1.2 Gbps download speeds, dual micro SIM, backward compatibility for CAT 4/CAT 6/etc. and diversity antennas for additional reception or remote antennas. The best part? The ISR 1120's and 1160's make it easy to upgrade cellular technology with just a module replacement versus an entire router.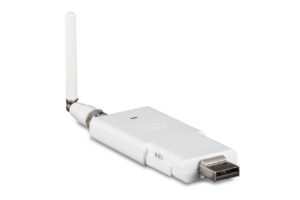 Also new to Cisco's wireless WAN lineup is the CAT4 LTE USB dongle supported on select ISR 1000 platforms, featuring single micro-SIM and max throughput of 75/50 mbps. This gives an additional option to provide cellular failover to existing small branch networks.
Keep a lookout for additional Cisco wireless WAN innovations coming soon that will support additional platforms and use cases to fit your or your customer's needs. The current and upcoming technologies all share the common benefit of an easy upgrade path to 5G, allowing you to use your existing software and hardware platform. We know that cellular technology continues to evolve, so we are providing easier and cheaper options to upgrade versus requiring all new equipment. You'll know you have investment protection and flexibility to choose whatever category of wireless connectivity your business needs without the need for a full infrastructure change.
Seamless transition to 5G
Our goal is to help make the transition to 5G as seamless as possible with innovative technology and trusted hardware. That is why Cisco is proud to partner with the world's leading service providers to ensure our customers benefit from an optimal user experience whether it be using Wi-Fi 6 or cellular. We look forward to all the benefits 5G promises and to supporting wireless WANs across the globe.
---
Additional Resources
Cisco 5G Enterprise Technology
Cisco WWAN Routers & Modules data sheet
Cisco LTE Advanced PRO Solutions