Wired for wireless
The next transition is upon us. 5G and W-Fi 6 will be game changers. Unplugged and uninterrupted will be the new norm.  Never has the network been more important.
When you take a holistic view of the network, you quickly realize that more bandwidth through the access edge also means more bandwidth is required throughout the network including the network core. What took twenty years to transition to 40G, will likely less than twenty quarters to transition to 100G and beyond.  The bar is rising not only on the access edge but on the campus core.
 Your business is down if the core is down
There comes a time for many CTOs and CIOs when they discover that the network is no longer just a part of doing business, rather it is a fundamental part of their business. That is when they need the new Catalyst 9600 Series because when the core of the network goes down the business goes down. It's not just a connectivity issue, it is also a productivity issue. When you must have resiliency, security and scalability at the core and no one does that better than Cisco.
Raising the bar on campus core
To meet next generation demands, we are raising the bar on the industry's most successful family of campus core switches – the Catalyst 6500 (read my recent blog on its 20th anniversary), a trusted solution that is in nearly every mission critical business network world-wide.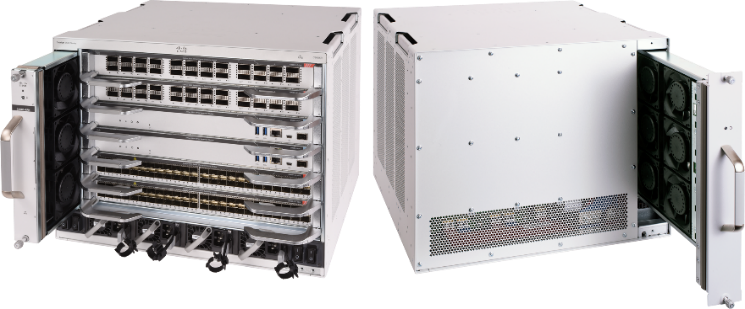 The Catalyst 9600 Series completes the Catalyst 9000 switching family with a purpose-built modular campus core switch.
Designed for maximum flexibility, Catalyst 9600 switches can be deployed any place in the core network, as a traditional campus core, an MPLS provider edge, and as a fabric core for intent-based networking, all on the same box- at the same time!
The platform includes powerful advanced features around automation, analytics and security, and of course, powered by the modular Cisco IOS XE operating system and our custom UADP ASIC. When you need the most resilient, secure and intelligent network, you need Catalyst 9600 Series switches in your core.
We extend our modular campus core leadership with 7X more throughput at 6.4 Tbps per slot with 10G, 25G, 40G and 100G port options that will help take you easily through next speed transition through your network.  Add 4X memory and flash, and an onboard CPU complex to support next gen application demands and you have a platform that will take through the next 20 years.
With Catalyst 9600 Series switches you also get the most advanced industrial design focused specifically for tight campus deployment, with a compact form factor, side to side airflow and fan trays that can be removed both front and back, so cabling does not need to be moved around. Plus, we offer more flexible on deployment with the ability to run 25G for 300-400m distances over multimode fiber with a campus optimized optics – which other competitors cannot do.
Future-proofed to grow with your business at the lowest TCO
Catalyst 9600 Series switches delivers full feature parity of the industry proven Catalyst 6000 from day 1 with maximum flexibility for speed and density with up to 25.6 Tbsp switching capacity and wide range of interfaces to meet both your current and future needs – from 1G, 10G, 25G, 40G and 100G. With custom UADP ASICs and modular IOS XE OS, our hardware behaves like software. While other vendors require full chassis and line card upgrades, Catalyst 9600 Series switches allows customers to protect their investment, avoid rip and replace and still modernize their infrastructure. For example, with a supervisor update, at 25% of the overall investment, we can deliver 2X the capability in the 100G line card without replacement.
Industry's most comprehensive security
As a member of the Catalyst 9000 family, Catalyst 9600 Series switches inherit integrated comprehensive security intelligence (Talos, ISE, SW), micro and macro segmentation, highest link encryption, deep application visibility, Encrypted Traffic Analytics (ETA), tamper proof infrastructure and software (Trustworthy Solutions) to protect mission critical network services. And with SD-Access and ACI integration, Cisco provides cross domain policy integration that offers consistent policy and automation between campus and data center networks without compromising performance or security.
Focused on today with an eye on the needs of tomorrow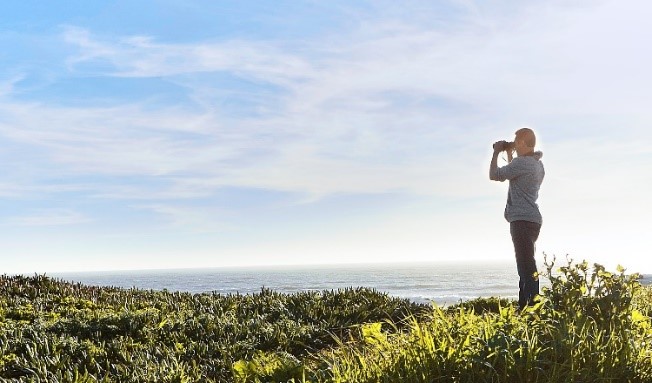 Cisco as a company has always been about providing our customers with the best in today's technology with an eye on "what's next", following the philosophy that the future is ours to create. We are at an exciting inflexion point in our industry.  As we prepare your network to enable a wireless-first, cloud-driven, data-optimized network with security built in and reliability at scale, we think you will see that everything is possible with the network.
We look forward to working together.
See a deep-dive into the Cisco Catalyst 9600 Switch and the 9100 APs for yourself. Join our #CiscoChat on May 15th @ 10am PT. Don't miss out!