Have you ever yelled at your computer or phone because a web page was loading too slowly?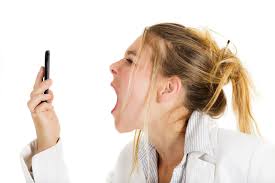 You're not alone. According to a recent survey titled "The App Attention Index," 44% of people have sworn or cursed out loud due to frustration with their digital experience. That's because applications have transformed the way companies do business with consumers. User expectations are now shaped by the apps that they use every day to purchase goods, order services, or communicate on social media.
With this transformation, we're living in a world where application loyalty has become a real measure of brand loyalty, and the online experience is the new competitive playing field. Ready or not, the digital experience led by the app is now the gateway to customers and the standard bearer of the brand.
Modern IT leaders must now navigate changes in technology, organizational roles, and business processes. They need solutions that allow them to both tame the massive complexity inherent in a multi-domain environment. But most importantly, they need connect their work in clear and relevant ways to the business and business results in an app-centric world.
We are thrilled about how we can help customers modernize their compute infrastructure to address the latest business and IT challenges. Stay tuned for some exciting news on Cisco Intersight to help IT teams and app teams tame the complexity and break down data and organizational silos.
Visiting Cisco Live in Barcelona? Attend PSODCN-2116 to learn more about some exciting Cisco Intersight news. Visit our Intersight webpage at cisco.com/go/intersight.