Yesterday, Cisco announced that we closed on the acquisition of Cloupia.  Cloupia is now officially part of Cisco and a very exciting new addition to our Unified Management software portfolio.
Ever since the news broke about Cisco's intent to acquire Cloupia, I've been asked how this fits with our other data center and cloud management software products.  In short, Cloupia's strength is in converged infrastructure management and it's a powerful complement to Cisco Unified Computing System (UCS) Manager as well as our cloud management software.
The Cloupia Unified Infrastructure Controller extends the value of UCS Manager and provides deeper compute, storage, and network provisioning for converged infrastructure solutions including FlexPod, ExpressPod, Vblock, and VSPEX.  It delivers a unified control point for this infrastructure, with physical and virtual resource management that can be combined with our Cisco Intelligent Automation for Cloud solution.  There are also potential synergies with other management software products in our portfolio including Cisco Network Services Manager and Cisco Virtual Network Management Center for the automation and provisioning of network resources.
Last week, I was at the Gartner Data Center Conference in Las Vegas where I spoke with several analysts, customers, and partners about this new addition to our software portfolio. I've used the graphic below to illustrate our perspective on the management requirements for cloud computing – showing how infrastructure management provides an essential foundation for cloud management and orchestration.
One of the key take-aways from the feedback I heard at the conference was that Cisco has a highly differentiated position in the data center and cloud management market. Many of our competitors have resource management for virtual compute, but their functionality to manage physical resources is limited; few have the ability to manage storage and network infrastructure.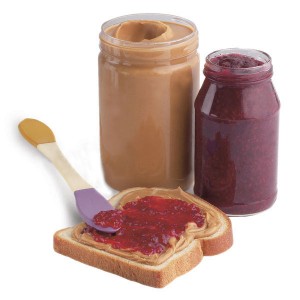 With Cloupia, we've strengthened Cisco's ability to manage both physical and virtual resources across compute, storage, and network infrastructure.  Now IT administrators can quickly setup and configure Unified Data Center solutions built around our best-in-class Cisco UCS and Nexus products, from within a single management console – improving both IT speed and agility.
And how does this fit with Cisco's existing cloud management products?  Like peanut butter and jelly, infrastructure management and cloud management are actually quite different. You can refer to this blog post by my colleague Wayne Greene for an overview and some key distinctions.  But, like with peanut butter and jelly, when you put the two together – it's a great combination.  That's the vision we have for Cloupia and Cisco Intelligent Automation for Cloud: better together.  Spread it on some UCS, and it's PBJ time.
As with many software acquisitions in this space, we recognize that there are some areas of similar functionality across our management products – and our product engineering teams will be addressing that in our roadmaps going forward.  Now that the acquisition has closed, our teams can focus on this collaboration and integration.  The graphic below illustrates how Cisco Intelligent Automation for Cloud will use Cloupia's northbound API to consume physical and virtual resources in a Vblock, FlexPod, VSPEX, ExpressPod, or other Cisco converged infrastructure solution.
Converged infrastructure management from Cloupia is the foundation for dynamically provisioning compute, storage, and network resources.  Process orchestration is required to manage the end-to-end workflow, bringing infrastructure automation together with business policies and your existing IT operations environment. And as James Staten of Forrester pointed out in a recent blog post, it requires a portal interface and service catalog to "unify enterprise-cloud consumption" across application and infrastructure services, and across private and public clouds.
One way to look at this synergy is to think about the "supply chain" for your IT services: spanning converged infrastructure management, process orchestration, and the end-user service catalog.  At one end, you have the factory – it's where you put together the raw materials (VMs, LUNs, blades, switches), configure the resources, and control the infrastructure. Then you have logistics for transportation and warehouse management, including third party intermediaries – that's the process orchestration and integration with other operational systems.  And finally, every cloud needs a storefront – that's the service catalog and self-service provisioning experience for IT consumers.
To push the analogy a bit further, let's start with some raw ingredients. Take coffee* as an example – sounds simple and straightforward, like infrastructure.  But is it?
Starbucks claims to have 87,000 combinations on their menu. It can get pretty complicated (like a grande decaf no-whip skinny peppermint white chocolate mocha with an extra shot).
In much the same way, infrastructure-as-a-service may sound simple.  Isn't it just a few basic ingredients with compute, storage, and network?  But think about all the variations and service options (like backup or 24×7 support) required for enterprise application hosting.  Even if you're using the same infrastructure components, it's much more than provisioning VMs, LUNs, and VLANs.
When you do it right, you can hide all this complexity from the end user.  The power of the apparent simplicity in the Amazon.com catalog interface, combined with their logistics and supply chain operations behind the scenes, is what fueled the company's success in e-commerce.  And while your IT service catalog may not have the millions of SKUs that Amazon.com sells on their website (or the 87,000 options on the Starbucks menu), customer satisfaction and operational efficiency is just as important to managing your infrastructure and IT services.
That's the value of converged infrastructure management when combined with cloud management: providing a simple and easy-to-use experience with on-demand provisioning, along with governance and process orchestration, to deliver the right services at the right time at the right cost to your IT consumers.
And that's our vision for the addition of Cloupia to Unified Management.  Better together.  Please join me in welcoming Cloupia to the Cisco team.
*Thanks to Kevin Kelling (@BlueShiftBlog) for the analogy.