In our ongoing series highlighting partners and customers from our 2020 Cisco Live event, we're featuring NVIDIA, a company that's evolved the GPU into a computer brain at the intersection of the virtual data center, high performance computing, and artificial intelligence (AI).
At Cisco Live, NVIDIA demonstrated their T4 GPUs on Cisco's HyperFlex, displaying how organizations can extend the benefits of virtualization to users of professional applications – which previously could only be run on GPU accelerated physical workstations – enabling them to work from anywhere on any device.
Traditionally, organizations arm each worker with physical devices capable of storing and processing data associated with their day-to-day work. To collaborate, users must transfer files from device to device, where they are stored in various versions. This process greatly increases a company's exposure to security breaches. However, by aggregating the storage and processing in the data center, organizations can deploy powerful virtualized machines in a fraction of the time and cost required by physical machines.
By adding NVIDIA into Cisco HyperFlex and UCS systems, companies can maximize the software and applications their employees use every day. According to Marty Jain, senior director of strategic partnerships at NVIDIA, "GPUs are phenomenal at accelerating graphics, which is why applications such as PowerPoint and YouTube look much better when virtualized with them, as opposed to what happens without – staticky performance, cursor won't move the way it should, and the user experience is poor. GPUs enable customers to achieve great performances, just like they would on a regular desktop."
But users don't have to stick to a physical desktop just to obtain that stellar performance. They can be on a tablet, a laptop, or even on their mobile phone. The benefits that come from a virtualized platform, such as Cisco UCS and HyperFlex, are seemingly endless.
With a global workforce that is increasingly operating remotely, organizations need a virtual desktop infrastructure that enables them to improve user experience, optimize back-end capabilities, and innovate for the future. Together, Cisco and NVIDIA provide a GPU-accelerated data center to elevate organizations and deliver unparalleled manageability and world-class support.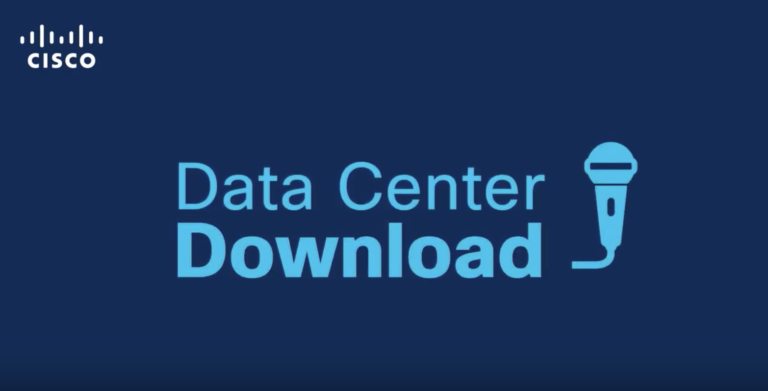 Stop by next week when we talk with Kaustubh Das on the newly announced Intersight capabilities.
See the past Data Center Download episodes on YouTube.